Overview
Mission
The mission of Fraternity and Sorority Affairs is to advise, advocate for, and promote the learning and development of fraternity and sorority members through collaborative partnerships that support the University's mission and vision and values.
Vision
Our programs, activities, and services provided by Fraternity and Sorority Affairs help students:
Gain practical skills and knowledge they can apply to daily life
Develop critical thinking skills to positively shape the vision, goals, and activities of their chapters and community
Demonstrate personal responsibility
Make informed decisions that are congruent with personal values, the University's vision and values, and the tenets of their national or international organizations
Identify and use their personal strengths in leadership capacities to achieve chapter and community goals
Demonstrate care for others within their chapters, community, and a global society
Fraternity and Sorority Success-Driven Model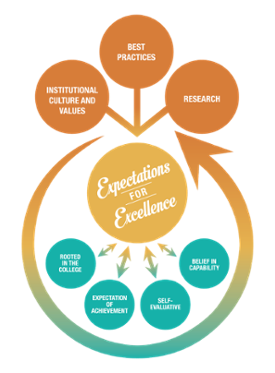 The current University of Rochester fraternity and sorority system was developed after an intensive review of both the culture of the institution and of the fraternity and sorority community during the 2003–04 academic year.
A committee comprising trustees, faculty, staff, alumni, and students reviewed the institutional culture and values of each fraternity and sorority, best practices across the country, and research and theory on such topics as learning, culture, and motivation to find congruence with the University of Rochester's mission, values, and educational philosophy. The committee's goal was to create a system rooted in the College and self-evaluation.
Through this, the committee developed the University of Rochester's Success-Driven Model. This model highlights how institutional culture and values, best practices, and research are the core components of our expectations for excellence. This is further supported when fraternities and sororities:
Are rooted in the College
Have an expectation of achievement
Self-evaluate
Believe in capability