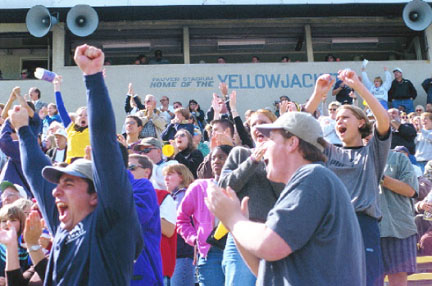 "Go, 'Jackets!" Hey, where's that famed Rochester apathy? Maybe it was the weather, or maybe the 28-17 win over St. Lawrence. Or it could be that there's a new exuberance afoot on campus. In any case, it was a spirited crowd that cheered the Yellowjacket eleven on a warm and sunny Homecoming Day this fall.

Maintained by University Public Relations
Please send your comments and suggestions to:
Rochester Review.