In Review
Student Honors
Eastman Student Selected for Van Cliburn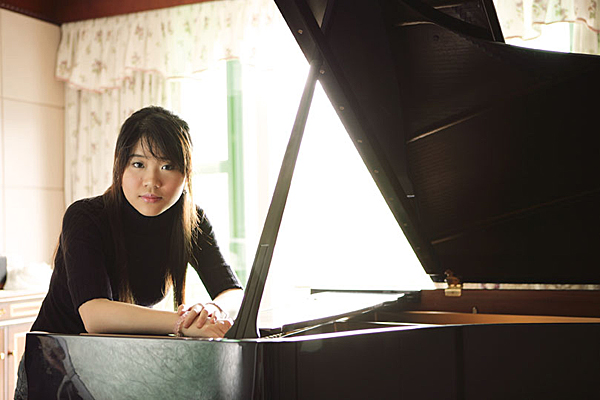 What do Carnegie Hall and Fort Worth, Texas, have in common? To get to them both, in the words of an old joke, takes practice, practice, practice.
Just ask Zhang Zuo '10E, who will be competing this month in the Van Cliburn International Piano Competition in Fort Worth. She is one of only 30 pianists from around the world selected for the prestigious competition.
Zuo is from China and studies at the Eastman School with Nelita True, a professor of piano. She began studying piano when she was seven years old and won her first international piano competition at age 11.
"She is blessed with exceptional talent," says True, "a fine ear for varied, beautiful sound, and the intelligence and imagination to project a compelling 'story' with each work she performs."
Zuo had to pass an extensive screening process to be selected for the quadrennial competition. She was one of 225 pianists who submitted written applications, from which just over 150 applicants were selected to participate in screening recitals. In February, Zuo traveled to New York City, where she performed Haydn's G Major Sonata, Ravel's Gaspard de la Nuit, and Liszt's Spanish Rhapsody for her audition.
Created in 1962 to elevate the careers of young classical pianists, the competition this year features 13 women and 17 men selected from 14 countries. Competitors range in age from 19 to 30.
Zuo will compete in the preliminary round May 22 to 26, from which 12 pianists will advance to the semifinal round, and six will move on to the final round. Winners will be announced on the final evening, June 7. The six finalists will receive managed concert tours and engagements as well as cash prizes and recording opportunities.
In accordance with the competition's goal of providing media exposure for all participants, the 17-day event will be streamed starting May 22 on the competition's Web site, www.cliburn.org. Online audiences will be able to vote for their favorite pianists at each phase of the competition.
—Kathleen McGarvey