Alumni Gazette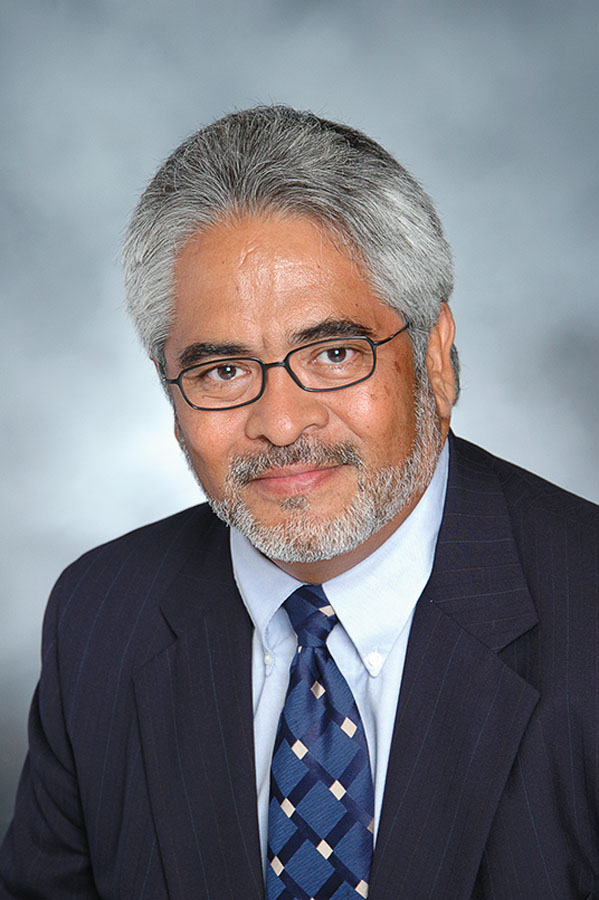 Jimmie Reyna '75 Nominated for U.S. Court of Appeals
Jimmie Reyna '75, a partner in the Washington, D.C., office of Williams Mullen and a specialist in international trade, has been nominated by President Barack Obama for a seat on the U.S. Court of Appeals for the Federal Circuit. The author of three books on international trade, Reyna has been a U.S. representative on a dispute resolution panel established by the North American Free Trade Agreement since 1994. The former president of the Hispanic National Bar Association, Reyna won the association's Extraordinary Leadership award in 2007, and has been named by Super Lawyers magazine to the list of Washington, D.C., "Super Lawyers" as well as to the national list of "Best Lawyers in America."
Donna Strickland '89 (PhD) Named Vice President of Optical Society
Donna Strickland '89 (PhD), an associate professor and associate chair of the physics department at the University of Waterloo in Ontario, Canada, has been elected vice president of the Optical Society of America. A longtime member of the society who has held multiple leadership roles, Strickland first earned professional renown in 1985, when she and Gerard Mourou, then a professor at the Institute of Optics, invented a technique for the intensification of ultrashort laser pulses called chirped pulse amplification. The society also named three new directors at large, including Jannick Rolland, the Brian J. Thompson Professor of Optical Engineering and the associate director of the Hopkins Center at Rochester.
Galway Kinnell '49 (MA) Honored by Academy of American Poets
Galway Kinnell '49 (MA) received the 2010 Wallace Stevens Award, a $100,000 prize given by the Academy of American Poets to recognize "outstanding and proven mastery in the art of poetry." A past winner of the Pulitzer Prize as well as the National Book Award, Kinnell published his first book of poetry, What a Kingdom It Was (Houghton Mifflin), in 1960, and continued writing for more than 40 years, publishing most recently Strong Is Your Hold (Houghton Mifflin, 2006).
Hajim School Grad Recognized for Superconducting Innovations
Amit Goyal '91 (PhD), who earned his doctorate in materials science at the Hajim School, has been named the 2010 Innovator of the Year by the technology publication R&D Magazine. A researcher at the Department of Energy's Oak Ridge National Laboratory in Tennessee, Goyal was honored for his role in creating applications for high-temperature superconducting materials. The award is one of the R&D 100 Awards presented annually by the magazine to recognize groundbreaking technological products and their innovators.
Paul Freeman '56E, '63E (PhD) Says Sayonara to Sinfonietta
In the 2010–11 season, conductor Paul Freeman '56E, '63E (PhD) celebrates his last year as music director of the orchestra he founded, the Chicago Sinfonietta. In 2011–12, he becomes director emeritus. Freeman established the ensemble in 1987 "to serve as a national model for inclusiveness and innovation in classical music." Known for the ethnic and racial diversity of its musicians and its performances of neglected works by composers of color, the orchestra began the season with a concert titled "For the Common Man," featuring, among other compositions, Aaron Copland's Fanfare for the Common Man.