Features
Funding the Future
As trustee Rich Handler '83 and his wife, Martha, increase to $25 million the largest contribution to student scholarships in the University's history, meet a few of the students whose lives have been transformed by the Alan and Jane Handler Scholarship Fund.
Photographs by Adam Fenster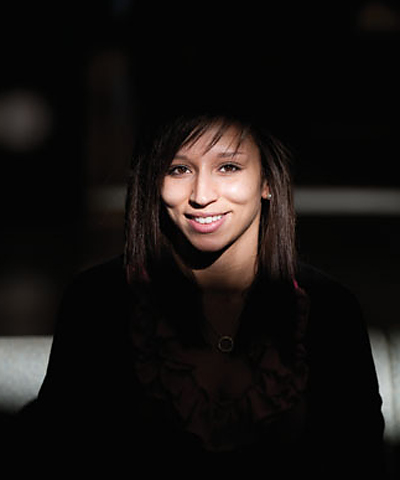 Shay Behrens '14
Harlan, Iowa
"I grew up in such a small town that I could go to the closest city and still see people I know," says Shay Behrens '14 of her childhood and adolescence in an agricultural community in southwest Iowa.
Behrens, who graduated second in her high school class with a grade point average of over 4.0, says that although most of her classmates went on to college, she was one of only two who went out of state, and one of a very few who chose a school with more than a thousand students. "They go to schools with maybe a thousand kids—the smaller colleges," says Behrens of the typical graduates of her area high school.
Her decision to travel so far is all the more remarkable because Behrens—whose mother, a waitress, raised her alone—is the first person in her family to attend college.
She says her first semester at Rochester was "a hard transition." But, she adds, "You have to get out of your comfort zone in order to learn things in life."
She first learned of Rochester during her junior year of high school, when her chemistry teacher nominated her for the Bausch & Lomb Honorary Science Award. The award recognizes high school juniors with outstanding achievement in the sciences and exemplary math scores on their PSAT exams. As a winner of the award, Behrens was permitted to apply to Rochester for free and, if admitted, to qualify for merit scholarships.