Alumni Gazette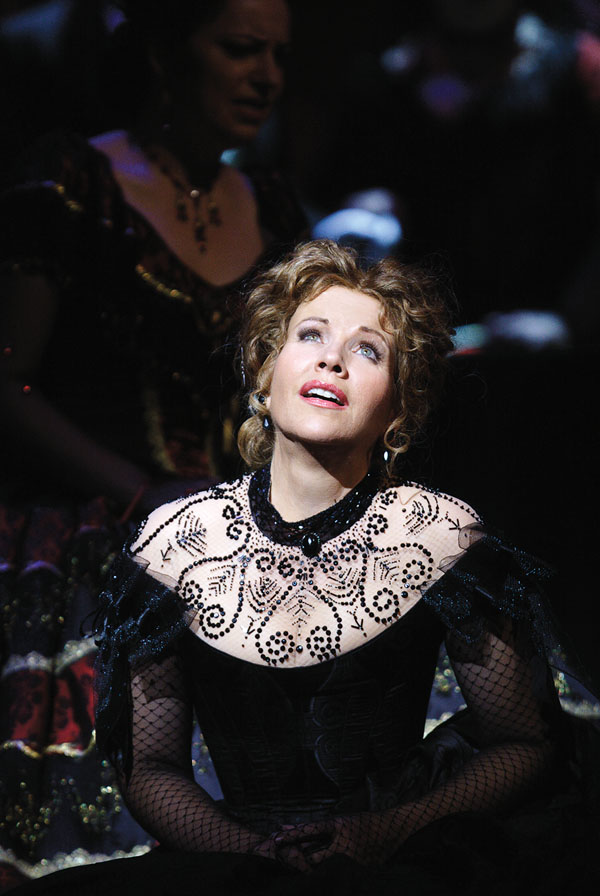 And the Grammy Nominees Are . . .
Nominees for the 54th annual Grammy Awards, which will be presented in Los Angeles on Feb. 12, include several Eastman alumni. Among this year's nominees are:
Ron Carter '59E, bassist. Best Improvised Jazz Solo for "You Are My Sunshine" on the album This Is Jazz (Half Note Records).
Renée Fleming '83E (MM), soprano. Fleming performs the role of Violetta in the Royal Opera House production of Guiseppe Verdi's La Traviata, which is up for Best Opera Recording.
John Hollenbeck '90E, '91E (MM), percussionist and composer. Best Instrumental Composition for "Falling Men" on the album Shut Up and Dance (Bee Jazz).
Christopher Lamb '81E, percussionist. Best Classical Instrumental Solo for his performance in Joseph Schwantner's Concerto for Percussion and Orchestra, recorded with the Nashville Symphony, on Schwantner: Chasing Light . . . (Naxos American Classics).
Alias Chamber Ensemble, including founder and violinist Zeneba Bowers '94E, '96E (MM), percussionist Christopher Norton '83E, '86E (MA), hornist Leslie Norton '84E, harpist Licia Jaskunas Vercruysse '94E, '96E (MM), and eight other musicians. Best Small Ensemble Performance for Hilos (Naxos American Classics).
Robert Ludwig '66E, '01E (MM), mastering engineer. Best Engineered Album, Non-Classical for Music is Better than Words (Universal Republic), performed by Seth McFarlane.
Archaeologist Discovers Ice Age Art
A discovery made by a team led by University of Tübingen archaeologist and paleoanthropologist Nicholas Conard '83, '86 (MS) has turned out to be the earliest example of cave painting ever to be found in Central Europe. Archaeologists have long known about Ice Age cave paintings in France and Spain, but Conard's discovery of the 15,000-year-old paintings in southern Germany's Hohle Fels Cave, near the city of Ulm, is considered a breakthrough. The paintings consist of parallel rows of red dots, made from mixing hematite with calciferous drops of water, on limestone fragments.
The paintings aren't the only groundbreaking discovery Conard and his team have made in the Hohle Fels Cave. They also found a flute made from bone and fragments of flutes carved from mammoth ivory dating from approximately 35,000 years ago, and a female figurine, dating from the same period ("Finding a New 'Venus,'" Rochester Review, July-August 2009).