In Review
CAMPUS
Strategic Initiatives
A $17 million gift from the Wegman Family Charitable Foundation is giving a boost to two major projects under way at the University. Both are key aspects of the University's strategic plan for 2013–18.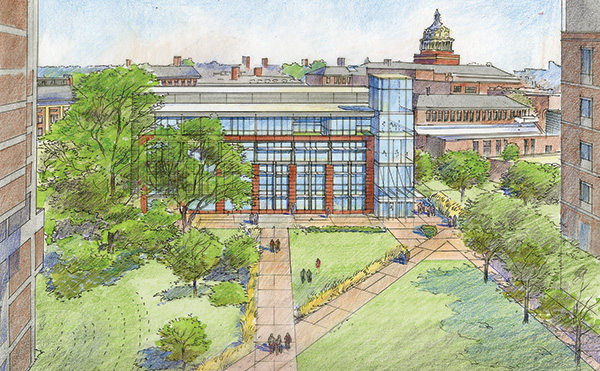 Data Science Initiative
The University has begun a $100 million initiative to greatly expand work in the burgeoning field of data science. Featuring plans for a new 50,000-square-foot building named in honor of the Wegman family, the initiative includes plans for an Institute for Data Science as well as additional faculty members with expertise in the field. Three research domains have been identified as initial areas of focus: predictive health analytics, cognitive systems and artificial intelligence, and analyzing large-scale data as part of an effort known as "analytics on demand." Plans call for the new building to be located near Hopeman Hall to create a science and engineering quadrangle flanked by Hutchison and Goergen Halls, Carlson Library, and the Computer Studies Building.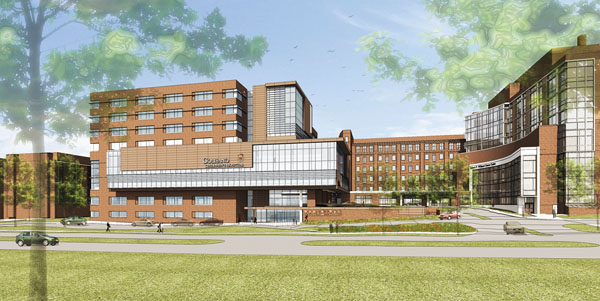 Golisano Children's Hospital
The largest single capital project in the University's history, the new $145 million building, located on Crittenden Boulevard, is attached to the Medical Center and Strong Memorial Hospital. The tower features about 245,000 square feet of space dedicated to children and their families. Construction began in fall 2012, and the building is scheduled to open in 2015. The new hospital is named for B. Thomas Golisano, the founder and chairman of Paychex Inc. He gave $14 million to create the original hospital in 2003, and his $20 million lead gift kicked off the campaign for the new building.