In Review
A New Director Leads Education Abroad
The study abroad program has a new name and a new director.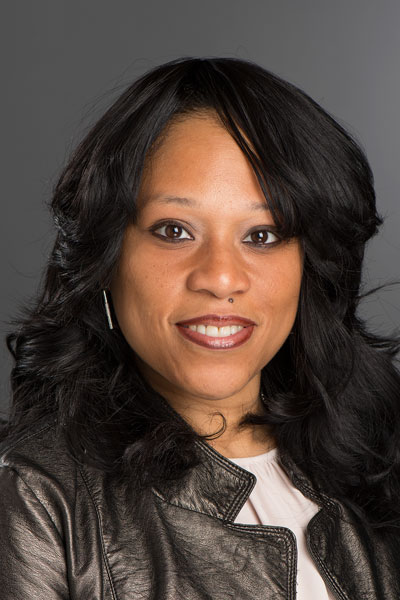 Now known as Education Abroad, the program will be led by Tynelle Stewart, who became director in January. She also serves as assistant dean.
Stewart takes over from Jacqueline Levine '80, '84 (Mas), the program's longtime leader, who has taken on a role with Advancement, working with alumni who have studied abroad.
Stewart was director of study abroad and fellowships at the Rochester Institute of Technology from 2007 until she began her new appointment.
In making the announcement, Richard Feldman, dean of the College, said Stewart will build on the strengths of Rochester's program, expanding global opportunities for students.
At RIT, she was credited with increasing student participation 32 percent over five years.
About a third of undergraduates at Rochester study abroad, double the national average.
Organizations Work Together to Share the Performing Arts
School children in the Rochester City School District and their families are getting a special introduction to the cultural resources of the Eastman School of Music and other performing arts groups.
Rochester-area organizations announced an effort to provide 220 families with free tickets to a series of performances at Eastman, including a special appearance in January by Grammy Award–winning soprano Kathleen Battle. The initiative is a collaboration involving Eastman, the Rochester school district, the AVANGRID Foundation on behalf of Rochester Gas and Electric, the Rochester Area Community Foundation, and the Rochester Education Foundation.
In addition to tickets, the organizations are arranging transportation to three concerts in the 2015–16 season of Eastman Presents.
The first event was a concert, Underground Railroad: A Spiritual Journey, performed by Battle and pianist Joel Martin. Other events take place in March and April.
The collaboration is the latest initiative undertaken by Eastman to make the arts and music more accessible to city students and to other programs.
Other efforts include ROCmusic, a collaborative partnership among Eastman, the Eastman Community Music School, the Hochstein School of Music and Dance, the Rochester Philharmonic Orchestra, the Rochester City School District, and the City of Rochester.
The program provides tuition-free, after-school music instruction at the David F. Gantt and Edgerton Recreation Centers.
The Eastman Community Music School is also home to Eastman Pathways, a program providing outstanding city district students with a scholarship to pursue music at Eastman.
Alfred University Names Mark Zupan President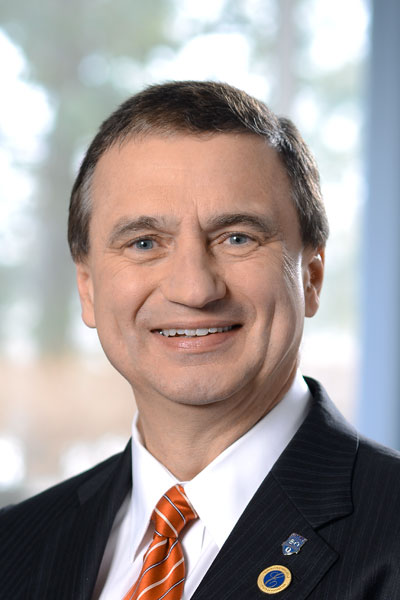 Mark Zupan, former dean of the Simon Business School, will become the 14th president of Alfred University in July.
Currently the director of the Bradley Policy Center at Simon and the Olin Professor of Economics and Public Policy, Zupan led the school as dean for 10 years, stepping down in 2014.
Before arriving at Rochester, Zupan was dean and professor of economics at the University of Arizona's Eller College of Management. His areas of expertise include industrial organization, regulation, and political economy.
Zupan succeeds Charles Edmondson, who has been president of Alfred University since 2000. Alfred's board of trustees announced the appointment in February.
Founded in 1836 as one of the country's first coeducational institutions, Alfred University is located in the foothills of the Allegheny Mountains in New York.
Royal Astronomical Society Honors John Tarduno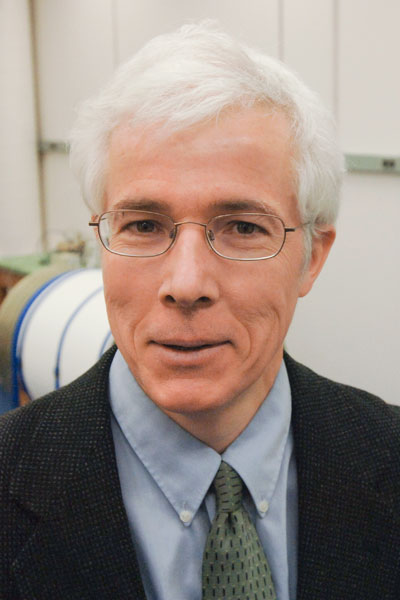 Geophysicist John Tarduno has been recognized for his research by one of the world's foremost academic societies.
The Royal Astronomical Society in London named Tarduno—a professor of geophysics and of physics and astronomy—as this year's winner of the Price Medal, an honor awarded for "investigations of outstanding merit in solid-earth geophysics, oceanography, or planetary sciences."
In nominating Tarduno for the medal, Carmala Garzione, chair of the Department of Earth and Environmental Sciences, wrote that Tarduno's work "changed the way that geologists teach about plate motions in introductory geology classes." Among the findings of his research is evidence that islands and undersea mountains may be formed by moving hot spots—hot plumes from deep within the Earth—and that the Hawaiian islands were once 1,500 kilometers north of where they are today.
Widely recognized, Tarduno has earned honors including Guggenheim, American Association for the Advancement of Science, and Geological Society of America fellowships. He has also won awards for his undergraduate teaching.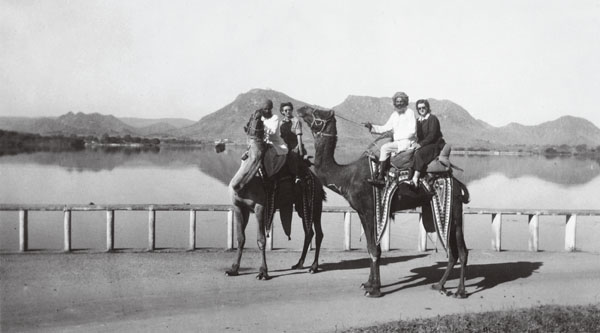 Rush Rhees Library Makes Available Papers of a Spy Who Became Friends with Gandhi
In her formative years, Joan Bondurant dreamed of a music career. Instead, she became a spy.
Throughout World War II, the Kansas native worked as a research analyst for the Office of Strategic Services in India, translating intercepted Japanese messages and documents. Later, she befriended Mahatma Gandhi and embarked on a career of researching and teaching his philosophy of nonviolence. She wrote extensively about conflict and conflict resolution, and about Indian government and politics.
Now her papers, held by the River Campus Libraries, are available to scholars. The collection was given to the Department of Rare Books, Special Collections, and Preservation in 2012 by her close friend and editor, Edna Cardish, with assistance from Allison Stokes, the former director of the Interfaith Chapel and the Gandhi Institute for Nonviolence.
The collection includes correspondence, lecture notes, manuscript drafts, home movies, and photos.
State Establishes Alzheimer's Initiative at the Medical Center
The Medical Center will become home to a state-designated center focused on Alzheimer's disease.
The Office for Aging Research and Health Services will receive $2.35 million over five years from the New York State Department of Health to establish a Finger Lakes Center for Excellence in Alzheimer's Disease.
The project aims to create an accessible, integrated system from which patients and families across the Finger Lakes region can receive comprehensive care for Alzheimer's. Specifically, the center will serve individuals from Chemung, Livingston, Monroe, Ontario, Orleans, Schuyler, Seneca, Steuben, Wayne, and Yates Counties.
The center will be led by Carol Podgorski, an associate professor of psychiatry, and will work closely with the Office for Aging Research and Health Services, which is directed by Yeates Conwell, a professor of geriatric psychiatry.
Dining Services Moves to Antibiotic-free Chicken
By the end of this year, all chicken served by University Dining Services on the River Campus and at the Eastman School of Music will be free of antibiotics, the University has announced.
Involving more than 278 tons of chicken each year, the change began this winter in some salad bars and grilling stations on the River Campus and is expected to be implemented in all dining options by June 2016.
Meliora Catering—part of University Dining Services—is also making the transition. Dining services at the Medical Center, including patient and visitor dining, as well as catering, also plan to switch to all antibiotic-free chicken before the end of 2016.
The practice of giving antibiotics to otherwise healthy poultry and other animals by many in the food-animal production industry has raised public health concerns about the development of antibiotic-resistant bacteria in livestock and in humans.