Class Notes
TRIBUTE
Alice Denham '50 (MA): A Charismatic Fixture of Literary New York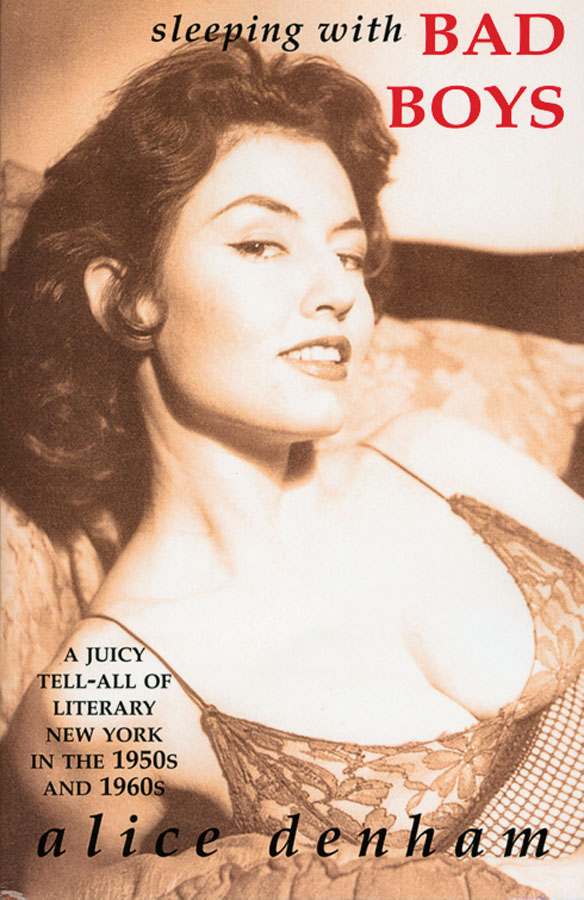 "I remembered when the UNC English Department helped me get a graduate scholarship at the University of Rochester," Alice Denham '50 (MA) wrote in her 2006 autobiography, Sleeping with Bad Boys. "Why not here at Chapel Hill?" she asked her favorite professor. "Because this college discriminates against women," he allegedly replied.
Denham, who died in January at the age of 89, fulfilled many roles during her career. She's best known as a writer and a model who frequented the literary salons as well as the bedrooms of New York's literary elite throughout the 1950s.
She was also a gifted student of literature, both at North Carolina, where she graduated Phi Beta Kappa, and at Rochester, where she completed a master's thesis—a copy of which sits in the stacks of Rush Rhees Library—entitled "T. S. Eliot: His Theory and Practice of Poetic Drama."
Denham recalled that she never had a woman professor at Chapel Hill. There weren't many in the 1940s. At Rochester, she took courses with Bernard Schilling, George Curtiss, Wilbur Dunkel, and Kathrine Koller—not just a woman professor, but the chair of the English department.
Among the courses Denham completed were The History of Ideas (taught by Schilling); The English Novel (taught by Curtiss); and a course in 18th-century literature, also taught by Schilling, which she would have attended along with undergraduates in the honors program. She was granted her master's degree on June 12, 1950, at the University's Centennial Commencement.
Unlike prominent writers Galway Kinnell '49 (MA) and Shirley Jackson (who was enrolled as an undergraduate from 1934 to 1936, but did not complete her degree), Denham does not appear to have had any writing published in the student literary journals. Her alumna file is slim. It includes an Alumni Office questionnaire in which she reports her August 1950 marriage to Samuel Lee Kutz '50, and their subsequent divorce, granted 16 months later.
In January 1955, Denham wrote to Rochester Review with an item to be included in Class Notes: her short story "The Deal" had been published in Discovery #5. It was the same story that would be reprinted in the July 1956 issue of Playboy, in which she was also the centerfold. A newspaper clipping describes her Playboy appearance—". . . Alice got a package deal for her pictures and her story"—and includes her comment: "The fact that they would pay more for some sexy pictures than for their featured story just about sets the tone of the magazine."
She concluded her letter to Review by noting, "The REVIEW is becoming more interesting all the time!"
To an alumna who would go on to publish poetry and novels, and to serve as a founding member of the National Organization of Women, it seems fitting to return the compliment: throughout her long life, Alice Denham became more interesting all the time.
—Melissa Mead
---
Mead is the John M. and Barbara Keil University Archivist and Rochester Collections Librarian.