In Review
The University's Economic Impact
As Rochester's largest employer, the University has a well-known major economic impact on the immediate community. But a new report by the Center for Governmental Research shows that Rochester is also the largest private employer in upstate New York and the sixth largest in the state overall, with an economic influence that reaches far beyond the region.
Employment
The largest impact is generated by the direct employment of more than 24,000 full-time equivalent workers at the University. Subsequent spending by these employees causes a "spillover" effect that creates more than 23,000 additional jobs in New York.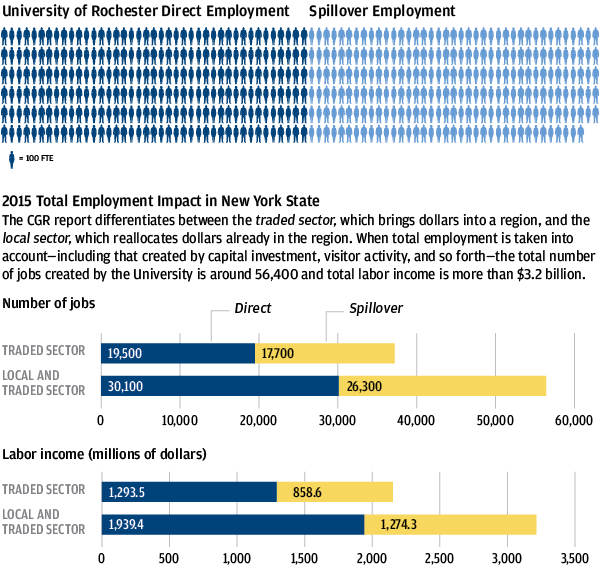 Capital Expenditures
The University's annual capital investments support around 3,300 jobs and bring in about $162 million of labor income to the state economy.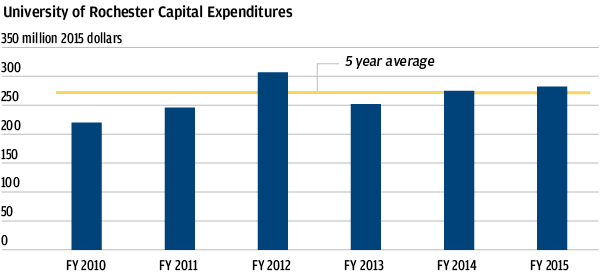 Fiscal Impact

Purchasing
The University and its affiliates purchased almost $1 billion of goods and services in 2015, about $217 million of which was spent in New York, touching all but five counties.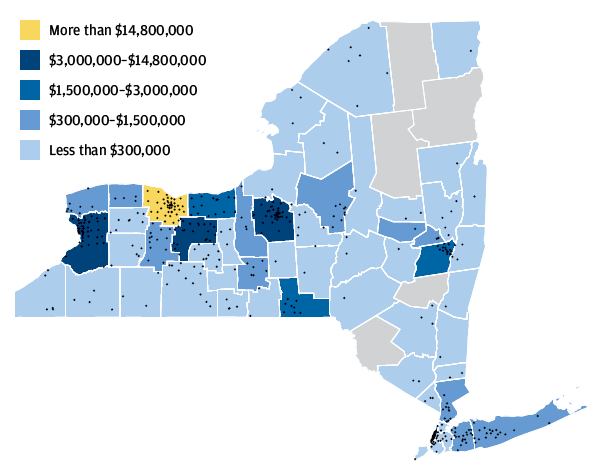 Research
Research is a significant component of the University's economic impact. Total labor income from Rochester's research enterprise is $312.2 million. In the medical school alone, research grants and contracts support well over 3,000 positions either wholly or in part.