In the News
A New Sheriff for Twin Peaks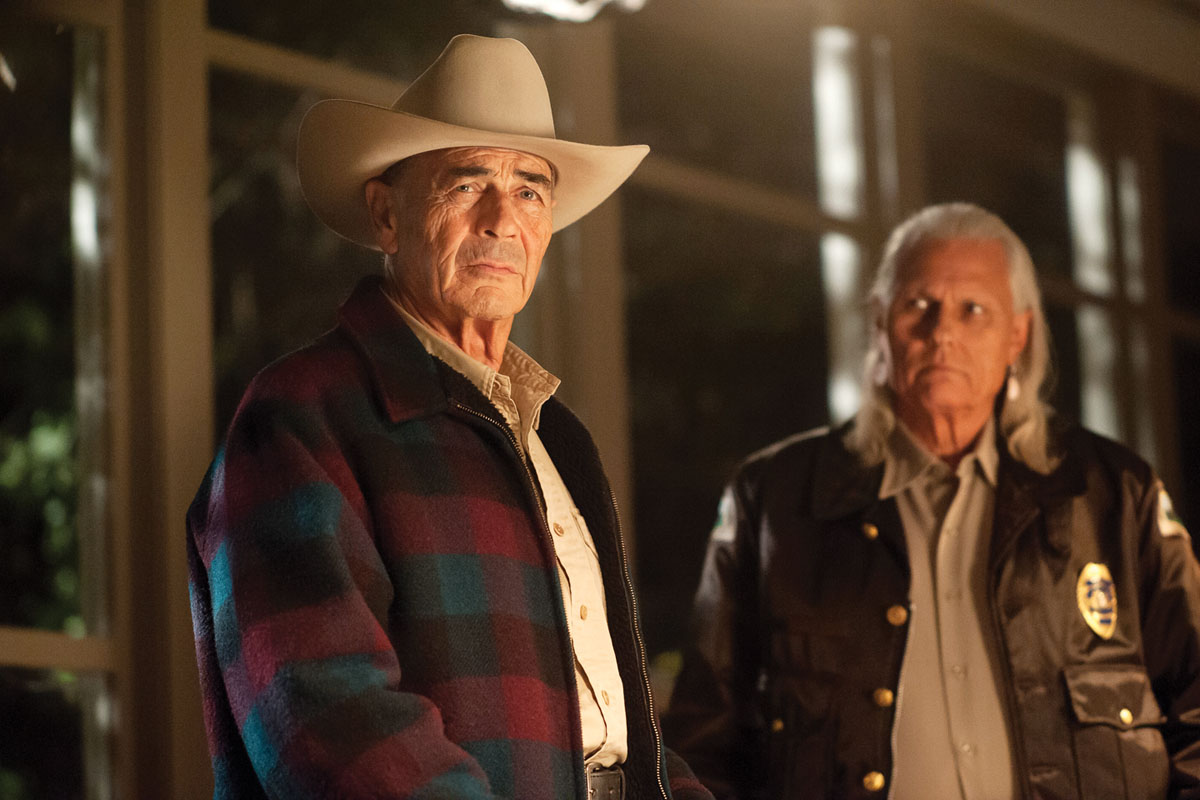 When the 1990s television drama series Twin Peaks returned on the air this summer for a limited series, fans discovered a new sheriff in the fictional town. Sheriff Harry S. Truman had fallen ill, and his brother, Frank—portrayed by Robert Forster '64—stepped in to fill his shoes.
According to the documentary Secrets from Another Place: Creating Twin Peaks, Forster was originally the first choice to play Harry, but turned the role down because of a prior commitment. The role went instead to Michael Ontkean, who has since retired from acting.
Forster, who has been appearing in films since the late 1960s, has been especially busy since his Oscar nomination for Best Supporting Actor for his role in the 1997 Quentin Tarantino film Jackie Brown. In recent years, he has appeared in episodes of such television series as Breaking Bad, Last Man Standing, and Desperate Housewives, and films Me, Myself & Irene, Mulholland Drive, and London Has Fallen.
Born and raised in Rochester, Forster appeared in a College production of Bye-Bye Birdie in 1962.
Food Banker with a Business Sense
Natasha Ribeiro Thompson '96, '09S (MBA), president and CEO of the Food Bank of the Southern Tier, accepted the 2017 Food Bank of the Year award on behalf of the organization in June. The award is given by the Feeding America Network, a national umbrella organization of food banks and pantries. The network cited the Elmira, New York, organization—which serves about 16,000 people across six counties—for the success of its mobile food pantry program and its research to increase the capacity of its 165 member pantries and meal sites.
Thompson served previously as the food bank president and CEO of the Catholic Charities of the Diocese of Rochester.
Film Follows the First Class in a 'Billionaire's Bet'
Jintian (Jay) Li '12 appeared in the documentary A Billionaire's Bet: The Best & Brightest, which aired on CNBC in June. The film followed the first class of Schwarzman Scholars, participants in an international fellowship program established by Stephen Schwarzman, chairman and CEO of the Blackstone Group, "to prepare the next generation of global leaders." The scholarship entailed a one-year master's degree at Schwarzman College at Tsingua University in Beijing, starting in 2016.
Li is among the 20 percent of the scholars who are from China. After graduating from Rochester, Li worked to help raise the National Basketball Association's international presence.