Class Notes
TRIBUTE
Trustee Barry Florescue '66 Remembered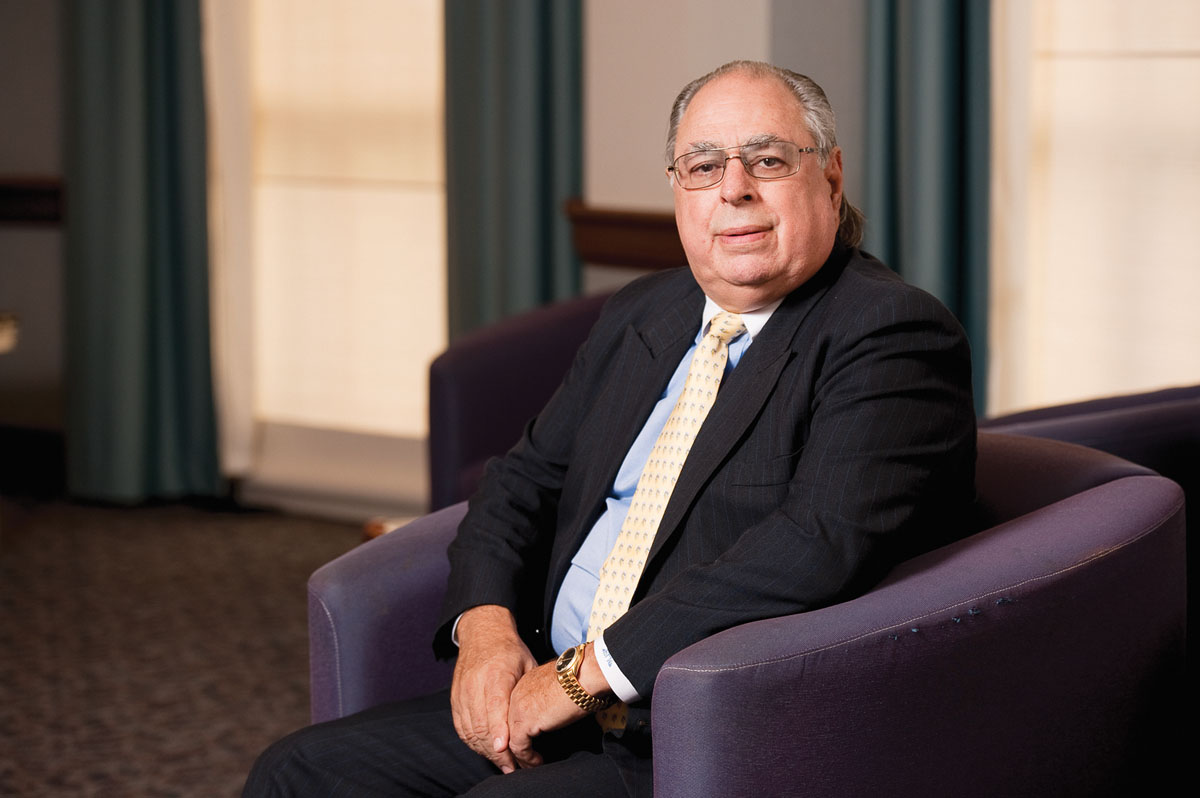 Barry Florescue '66, a longtime member of the Board of Trustees, is being remembered for his business acumen, entrepreneurial spirit, and engagement with the University.
Florescue, who was elected to the board in 1998 and served in several advisory capacities, died in October at the age of 73.
President and CEO Joel Seligman paid tribute to Florescue's commitment to Rochester, particularly his support for an undergraduate business program named in Florescue's honor.
"Barry's more than two decades of support have made a lasting impact and have been recognized over the years on campus," Seligman said. "His extensive philanthropy will be a meaningful part of his legacy, including his devoted work with the Florescue Family Foundation and other charitable organizations. His impact will be felt on campus and throughout many other communities for years to come."
As a business leader, Florescue is credited with transforming the struggling food services company Horn & Hardart into a prominent corporation, taking the company within a decade to $700 million in sales and $150 million in net worth. He also served as chairman of the board and CEO of Century Financial Group and CEO of the hotel amenity company Marietta.
At the time of his death, Florescue was chairman of the board and president of BMD Management Company, a privately owned business that manages more than 30 commercial real estate properties in Florida, Colorado, New York, and Utah.
In addition to his service as a trustee and member of several board committees, Florescue served on the Flaum Eye Institute Advisory Board and the Simon Executive Advisory Committee and was cochair of the Florida Campaign Cabinet.
As an undergraduate, Florescue earned a business degree at Rochester from a program that was retired in 1972. At the time, the Simon School—then the School of Business Administration—turned its focus to graduate studies.
In the early 2010s, when the University relaunched an initiative in undergraduate business education as a partnership between Simon and Arts, Sciences & Engineering, Florescue provided key financial support to the newly created major.
In recognition of his generosity, including additional support for scholarships and fellowships for students, the major was named the Barry Florescue Undergraduate Business Degree Program.
Florescue told Rochester Review in 2011 that he hoped the program would prepare students for success. "When I learned that the University was considering reestablishing the business major that I pursued as an undergraduate, I knew this was an important area of the dynamic curriculum that was worth supporting," he said. "I am pleased to be a part of this new program, knowing that it will prepare our students to become successful players in the world of business."
Charlie Miersch '70S (MBA), a former senior associate dean at Simon, said Florescue was an esteemed colleague and long-time friend who loved his country and the opportunities it represented.
"His courage, drive, and business acumen served as inspiration to me and many others," Miersch said. "Having known Barry for over 30 years, I can attest to his commitment to the University and undergraduate business in particular. As a scholarship recipient himself, he wanted future generations to have the same opportunities he did. His generosity and vision made that possible." —Scott Hauser