Alumni Gazette
A Times-Honored Musician
A violinist is named a 'New Yorker of the Year.'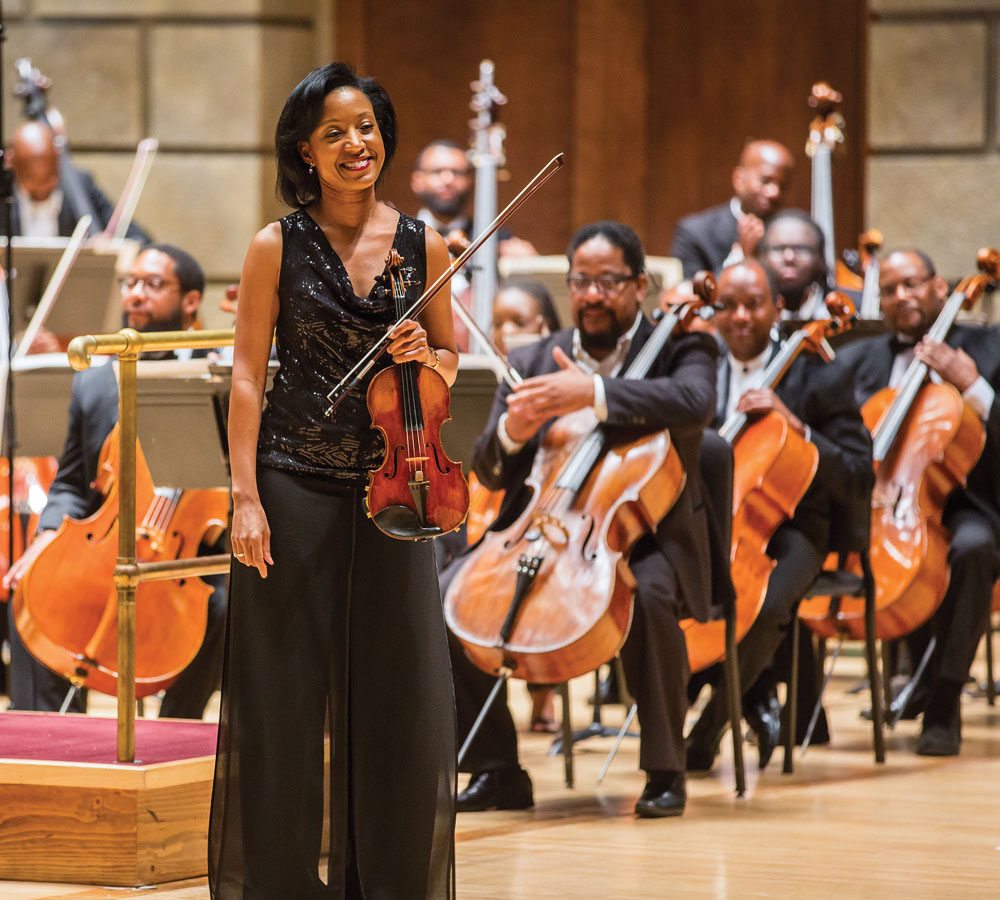 When a New York Times metro columnist asked readers which New Yorkers had made an outsized impact on the city in 2017, readers responded with more than 100 names. Among the four who were ultimately honored in the "New York Today" column was violinist Kelly Hall-Tompkins '93E.
Hall-Tompkins "earned acclaim last year as the fiddler in the Broadway revival of Fiddler on the Roof," wrote columnist Alexandra Levine. "But more than a decade ago, well before she would have imagined landing the coveted violin soloist gig, she was playing chamber music in soup kitchens."
Hall-Tompkins founded Music Kitchen–Food for the Soul, an organization she started in 2005 that has grown to include nearly 200 chamber musicians—including Hall-Tompkins herself—who offer intimate classical music performances in city shelters, soup kitchens, and other venues. Music Kitchen has expanded to offer performances in other cities as well.
The idea for Music Kitchen "came to me while preparing for a series of solo concerts in February of 2004," she writes on Musickitchennyc.org. "Having just experienced the passing of a friend, I had not had time to arrange to play through my concert repertoire for my usual friends and colleagues."
At the urging of her husband, Joe, a volunteer coordinator at a homeless shelter, she played her repertoire at the shelter. "The experience was very rewarding for me. Some had never heard classical music before and some were knowledgeable about it, but all seemed interested and moved by the music."
Hall-Tompkins is an active soloist, chamber, and orchestral musician. Her soloist role in Broadway's Fiddler on the Roof featured music composed specifically for her.
She has also performed for several years as concertmaster for the Gateways Music Festival, which, in association with the Eastman School of Music, brings together professional classical musicians of African descent. —Karen McCally