Class Notes
TRIBUTE
Dan Gill: Trustee Rooted in Vision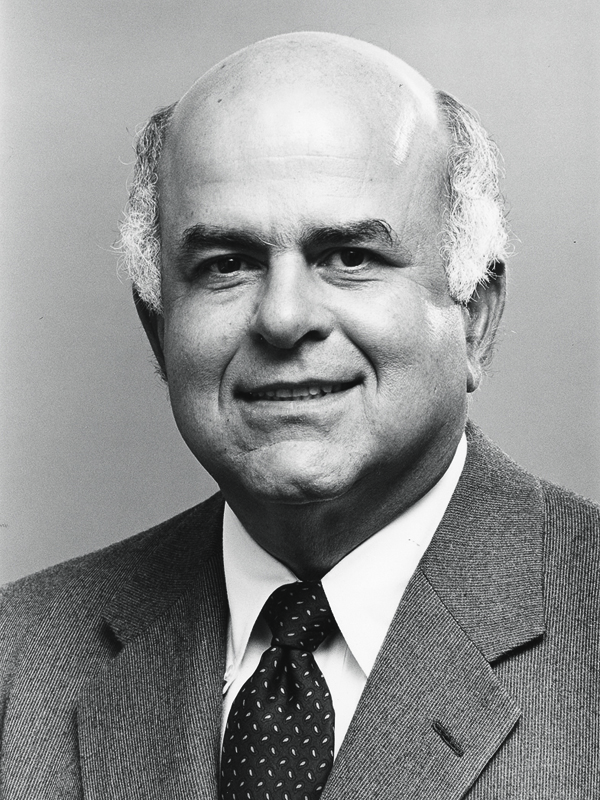 For Dan Gill, a former CEO of the vision-care company Bausch and Lomb, service to the University was rooted in a kind of vision, especially for the arts in Rochester.
A member of the University's Board of Trustees since 1983, Gill died in October at age 81. After a 20-year tenure as a voting member of the board, he became a life trustee, a position in which he still served at the time of his death.
Born in the small, southern Illinois town of Zeigler in 1936, Gill moved to the Chicago area when he enrolled at Northwestern University, from which he graduated in 1958. He began his career in the Midwest, first as an auditor at Arthur Anderson, and then as an executive at Ross Laboratories in Ohio and Abbot Laboratories in Chicago.
It was Bausch and Lomb that drew Gill to Rochester in 1981, when he was hired to lead its soft-contact-lens division. He was the company's chairman and CEO for 13 years, retiring in 1995.
That year also brought the completion of one of his most important projects, the construction of Bausch and Lomb's then headquarters, a tower that helps define the Rochester skyline.
During their almost 60-year marriage, Gill and his wife, Dorothy, supported the arts. Gill funded the establishment of the Dorothy McBride Gill Discovery Center at the Memorial Art Gallery, honoring her devotion to the museum, on whose board and council she serves. The center was an interactive, multi-arts exhibition space created for all ages but catering especially to children and families. The Gills' support for exhibitions at the center, including Protected for Eternity: the Coffins of Pa-debehu-Aset and Renaissance Remix: Art & Imagination in 16th-Century Europe, "brought delightful, beautiful, hands-on educational experiences to hundreds of thousands of students, young and old, throughout the Rochester region," says Jonathan Binstock, the Mary W. and Donald R. Clark Director of the Memorial Art Gallery.
A charter member of the George Eastman Circle, the University's leadership giving society, Gill also lent his support to the College, the Eastman School of Music, and other facets of the University, in addition to other important community institutions, such as the Rochester Philharmonic Orchestra.
—Kathleen McGarvey