Class Notes
TRIBUTE
Wendell Castle: A Global Figure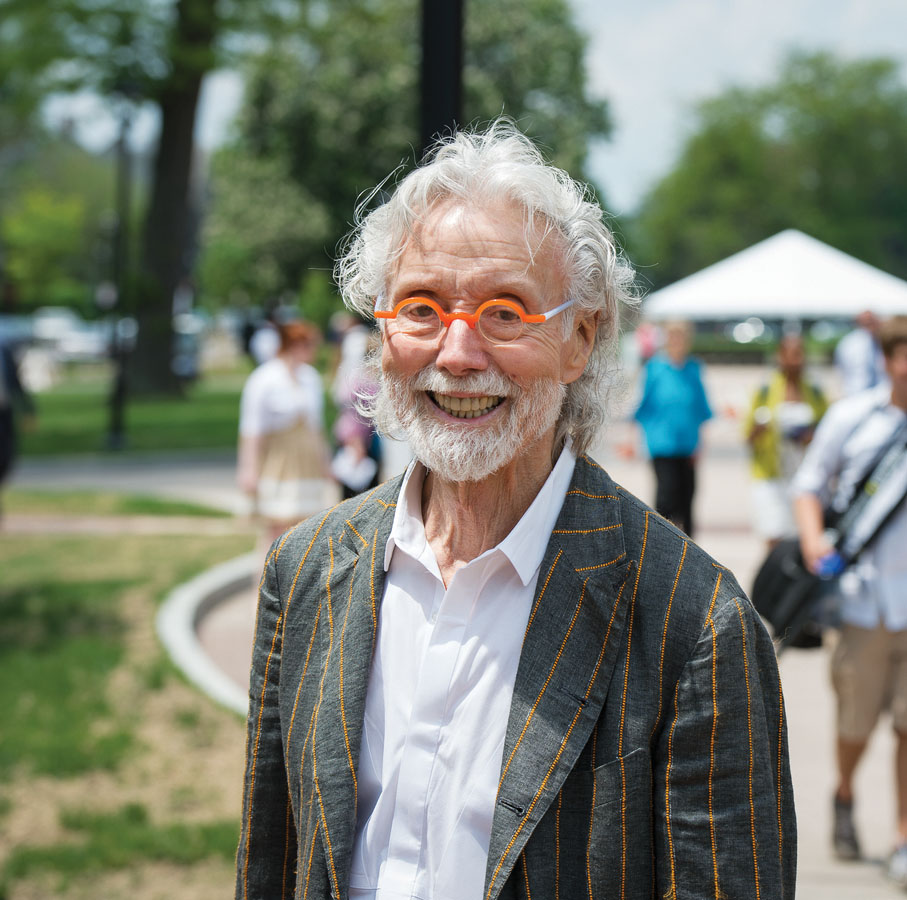 The influence of pioneering furniture artist Wendell Castle extends far beyond the Rochester region that was his artistic home for the past six decades.
When Jonathan Binstock, the Mary W. and Donald R. Clark Director of the Memorial Art Gallery, was organizing a one-of-a-kind exhibition of Castle's work for the museum last fall, he noted that despite the artist's global stature, the University and Rochester communities may not be fully aware of the range of his accomplishments.
The opening of the exhibition Wendell Castle Remastered "[was a] historic moment for the museum and its long-standing relationship with the artist, and a rare opportunity to share works of art with regional audiences that have been seen internationally but never in Rochester," Binstock said. Representing the first museum exhibition to showcase Castle's digitally crafted works, the exhibition closed January 7, after being extended for a week due to popular demand.
Castle, who worked out of a studio in Rochester-area village of Scottsville, died a few weeks after the close. Among his works in the Memorial Art Gallery's permanent collection is one that was commissioned for the Centennial Sculpture Park on the museum's grounds.