Education Abroad
Depth of Field
Winners in the annual Education Abroad Photo Contest share a wide-ranging look at the world.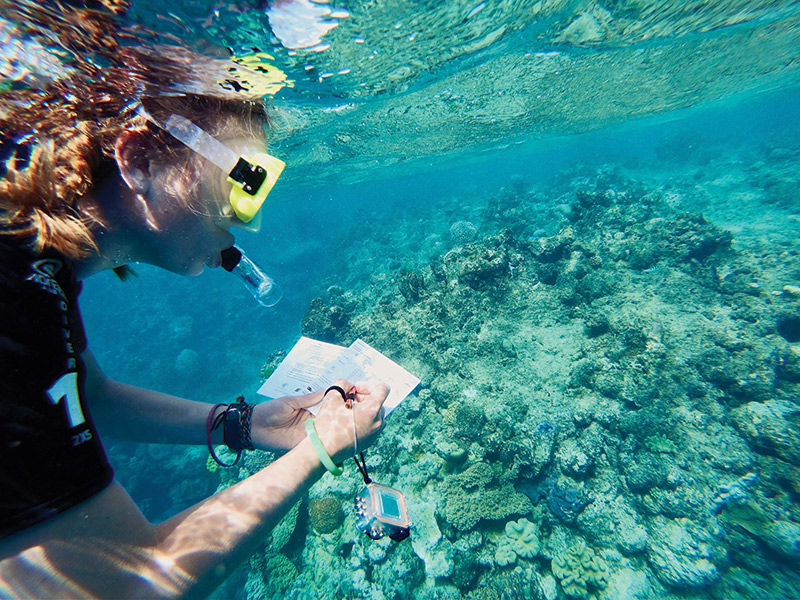 Students who took part in Education Abroad programs during the 2018–19 academic year shared images of their experience this fall as part of an annual photo contest. Administered by the Center for Education Abroad, the Office for Global Engagement, and the International Services Office, the contest also featured photos by international students who submitted images of Rochester and other locations in the United States.
Nearly 50 undergraduates submitted 207 entries across several categories, including the Physical World, Local Culture, the Student Experience, and Global Experience. For international students, the categories included Local Rochester Culture, University of Rochester Experience, and United States Sightseeing.
Jessica Fabrizio-Stover '20, an ecology and evolutionary biology major from Greenwich, Connecticut, won the grand prize for a photo of students scuba diving as part of a program to study the condition of coral in the Great Barrier Reef.
Alexandra McGraw '19, a bioethics major from Seattle, won the category of Most Epic Selfie for a photo of herself with an elephant in Thailand. And Siyi Tang '21, a double major in digital media studies and business from Shanghai, won the Community Vote category for a photo capturing a festival in Bali, Indonesia.
To see more of the winners' images, visit Rochester.edu/newscenter.