About Us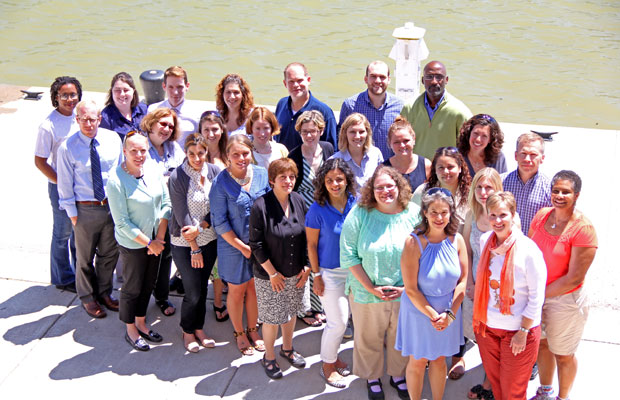 Our Mission Statement
The College Center for Advising Services facilitates academic and individual success by providing advisement to all undergraduate students in a respectful, supportive and confidential environment.
---
The College Center for Advising Services is available to assist undergraduate students in the College with their academic needs. Whether you talk to a member of the support staff or a professional adviser, you will meet an individual committed to helping you find access to accurate information, solutions to your academic problems, or opportunities that may highlight your undergraduate years. Learn more about the student/adviser relationship >
In addition to providing you with up-to-the-minute academic information, the staff prides itself on making accurate referrals when the question or problem requires the expertise of faculty members or other campus professionals or services.
Academic advisers see students on both a walk-in basis and for scheduled appointments. Common reasons for appointments include planning a program for the next semester or the next few years; rearranging a schedule (e.g., dropping or adding courses, overloading or underloading); consulting with a health professions adviser; discussing degree requirements; and learning about resources such as tutoring.
CCAS can answer questions about...
Add/drop forms
Part-time status
Advanced placement
Petitions for exceptions to rules
Clusters
Phi Beta Kappa
Comment forms
Praise forms
Complaint forms
Prizes in the College
Graduate-level course approval
Probation
Health professions advising
Program planning
Inactive status
Reclassification
Incomplete grades
Repeat courses
Independent study
Rochester curriculum
Intercollegiate registration
Science sequence regulations
International baccalaureate
Special approvals: overloads, underloads
Internships
S/F option
KEY Program
Take Five Scholars
Letters of recommendation
Transfer credit
Major/minor/cluster declaration
Withdrawal from the College
Orientation