Welcome to the College Center for Advising Services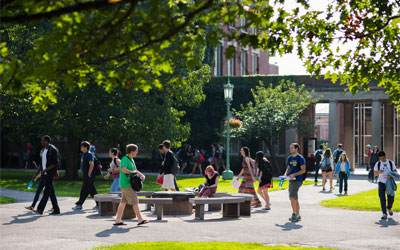 Important Dates
November 17, 2014—Last day to declare S/F or withdraw from courses for undergraduates in Arts, Sciences and Engineering.
November 26, 2014—Thanksgiving recess (11/26 - 11/30) begins at noon.
December 01, 2014—Classes resume.
December 03, 2014—Last date for first-semester freshmen and transfer students in the College to declare the S/F option.
Fall 2014 Information Sessions [pdf]

College Center for Advising Services
University of Rochester
312 Lattimore Hall, P.O. Box 270402
Rochester, NY 14627
Telephone: (585) 275-2354
Fax: (585) 461-5901
Email: cascas@mail.rochester.edu
Hours: Monday-Friday, 9:00 am – 5:00 pm
Walk-In Appointments: Monday-Friday, 1:00 - 4:00 pm
Closed for Lunch from Noon - 1:00 pm daily
For undergraduates in the Hajim School, you can also contact the Hajim School Dean's Office with questions at (585) 275-3954 or email them at hajimschool@rochester.edu.

UR Here [pdf]