Facilities
Robert B. Goergen Athletic Center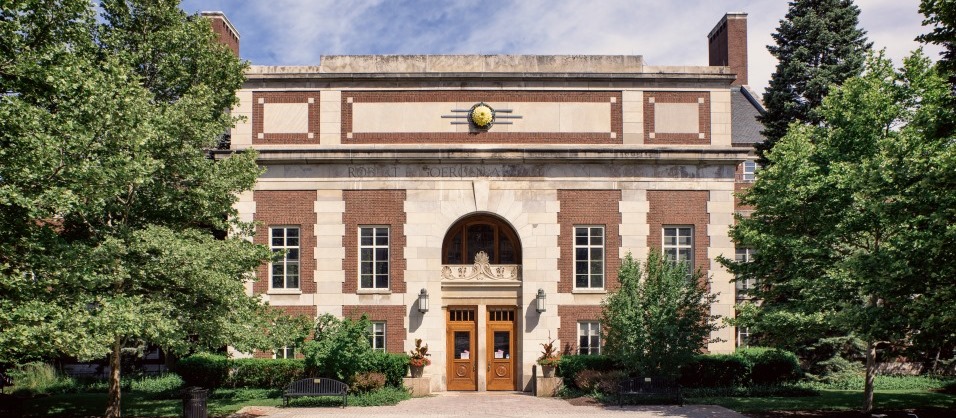 The Robert B. Goergen Athletic Center is the center piece of the River Campus Sports Complex. The extensive renovation of the Athletic Center was inspired by the vision of the Board of Trustees Chairman Robert B. Goergen '60, adviser, friend, and generous donor to the University over many decades.  A successful entrepreneur and philanthropist, Robert Goergen has said that his undergraduate experience "played a critical role in preparing me to address later challenges in my life and business career." In recognition of his farsighted appreciation for the importance of all aspects of student life, and his extraordinary support for this project, the center is named in his honor. The Goergen Athletic Center includes the Bloch Fitness Center, Field House, Hajim Gymnasium, Leibner-Cooper Room, Louis A. Alexander Palestra, Lyman Squash and Racquetball Center, Speegle-Wilbraham Aquatic Center, Recreation and Tennis Center, Rowing Dry Land Training Center, and Varsity Weight Room.
Brian F. Prince Athletic Complex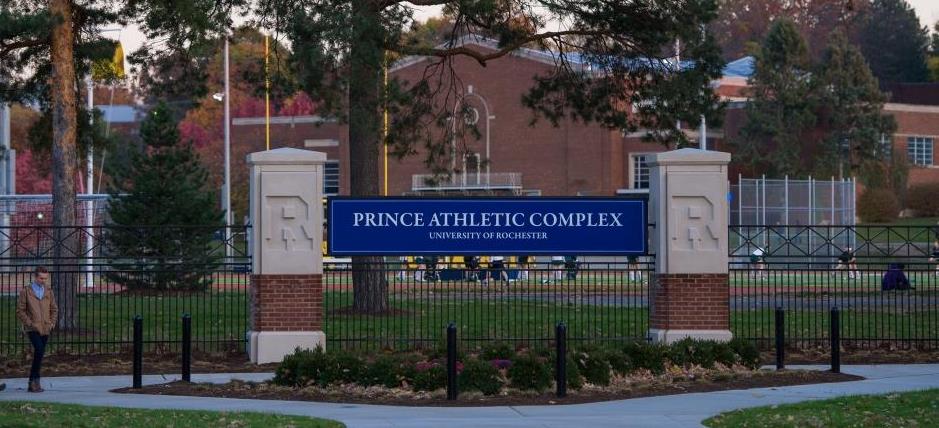 The Brian F. Prince Athletic Complex was made possible by the leadership, support, and generosity of Brian F. Prince, BS '86, MBA '89, in honor of his parents Richard J. Prince and Christine L. Prince and in hope that all who strive here will gain the strength and confidence his parents lovingly bestowed upon him. The Prince Athletic Complex includes Fauver Stadium, North Field, Lyman Outdoor Tennis Center, Towers Field and the Boehning Varsity House.

Additional River Campus sports facilities include:
Southside Fields
Home of Yellowjackets Softball and Men's and Women's Track & Field
Oak Hill Country Club
Home of Yellowjacket Golf
Genesee Valley Park
 Home of Yellowjacket Cross Country and Rowing
All athletic facilities are fully accessible.
The entrance to the Goergen Athletic Center faces Dandelion Square. Map
Goergen Athletic Center and Prince Athletic Complex Guidelines for Use
Front Desk: 585-275-7643

 Like us on Facebook to get updates on our facilities.