Graduate Research Day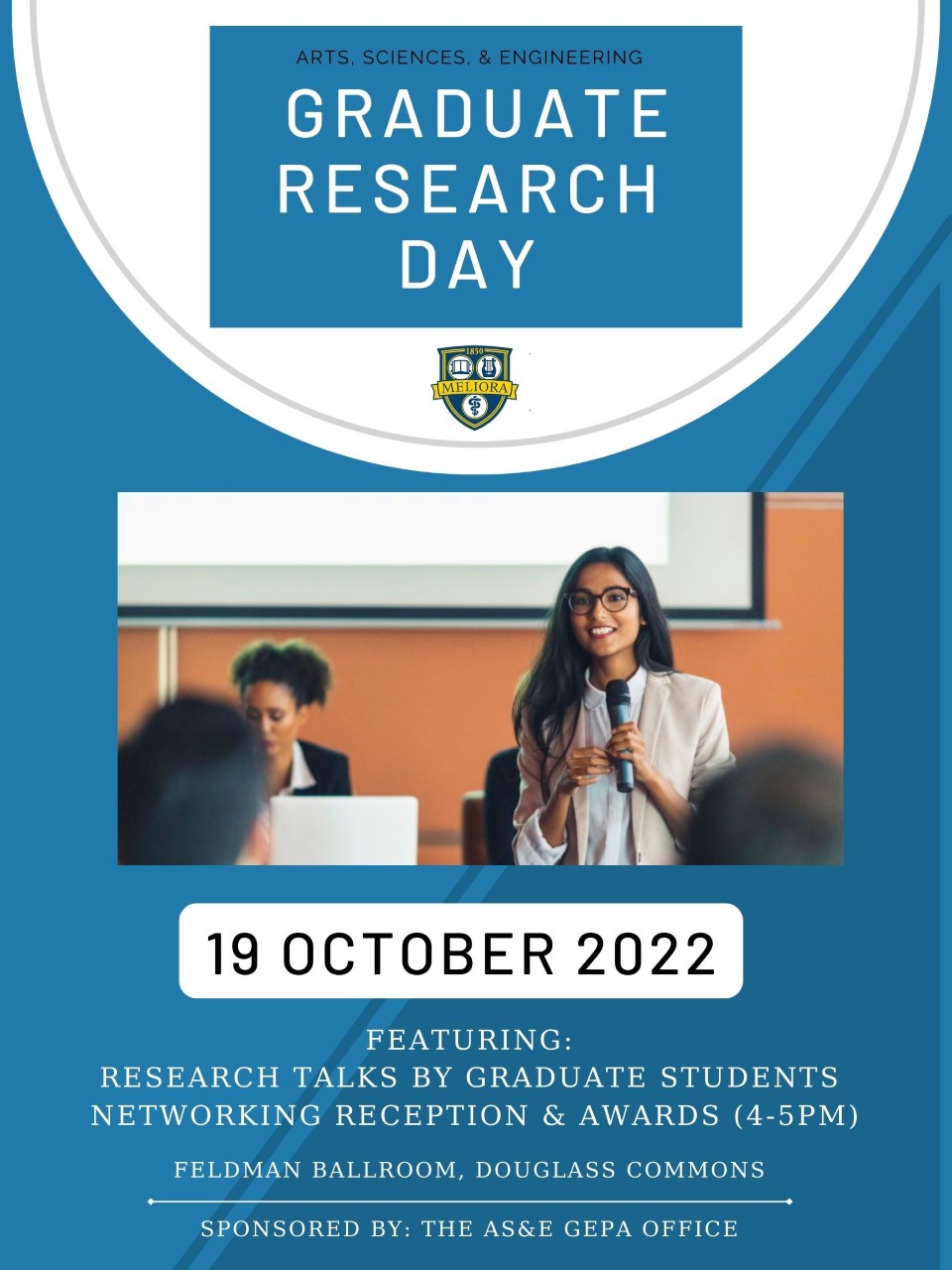 Wednesday, October 19, 2022
Feldman Ballroom, Douglass Commons
The Office of Graduate Education and Postdoctoral Affairs (GEPA) in Arts, Sciences & Engineering and the Graduate Student Association (GSA) invites you to attend Graduate Research Day 2022.
The day will include short research talks (10-minute presentations with 5-minute Q&A time) running throughout the day starting at 9 a.m. in the Feldman Ballroom and Gowen Room, and will culminate with an informal awards ceremony and networking reception for AS&E graduate students, faculty, staff, and alumni from 4-5 p.m. (Refreshments provided)
This will be an exciting day showcasing the research by graduate students across the disciplines—including Master's and PhD candidates in humanities, social sciences, natural sciences, and engineering. Attendees are invited to stop by to listen to as many talks as they would like, and/or to attend the networking reception celebrating the incredible research within the University of Rochester AS&E graduate student community.