Program Highlights
First Friday—Burton/Crosby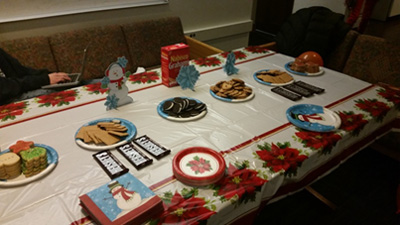 On the first Friday of every month, Burton Crosby Hall Council has a hall program with free food and fun activities! Themes vary from month to month. For December's first Friday, we had hot chocolate, s'mores, and cookies.
Winter Carnival ---- Hill Court
Hall Council, with the help of Phi Kappa Tau, Alpha Epsilon Pi, Alpha Phi, and the Hill Court CAs, hosted a night of fun, games, community, and food, all conveniently located in the tunnels of Phase. Whether drinking tea with Alpha Phi, battling it out at Alpha Epsilon Pi's dreidel competition, kicking back, eating some popcorn, and watching cartoons with Phi Kappa Tau, helping the CAs make holiday cards, or making use of the new equipment in the Kendrick Game Room funded by Hall Council with all the pizza, chips, candy, and soda one could ever want, residents were able to wrap up their semester with a night just to relax and have some fun before finals. Additionally if residents made their way through all the rooms and had their "passport" stamped by each organization, they could enter into a raffle for a chance to win anything from a television to Rock 'Em Sock 'Em Robots.
Southside Outside ----Southside
Southside Outside was a celebration of Southside's 50 birthday this year!  From carnival games, to live concerts, to birthday cake, to big prizes, Southside Outside is a fun, free, unforgettable event!!!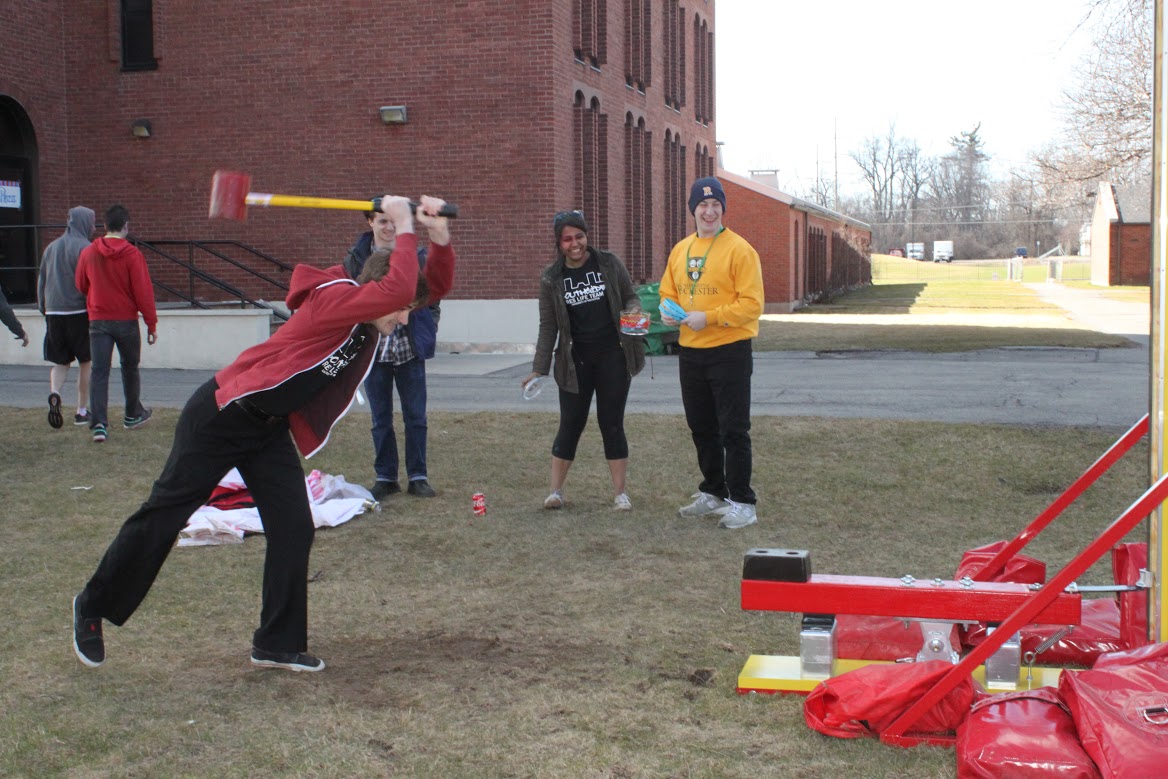 Thanksgiving Dinner ---- Riverview/Brooks Landing
Over break the Riverview/ Brooks Landing Hall Council had thanksgiving dinner catered to those that stayed behind during break.
Halloween Candy Bar ---- Quad
The Halloween Candy Bar was an event put on by the Freshman Quad Area Council for all members of the Freshman Quad. Students were able to come to the Gilbert and Tiernan Community Lounges and get an assortment of candy of their liking to make a goody bag. The event was very successful, with nearly 200 students showing up. 
Hunger Games ---- Susan B. Anthony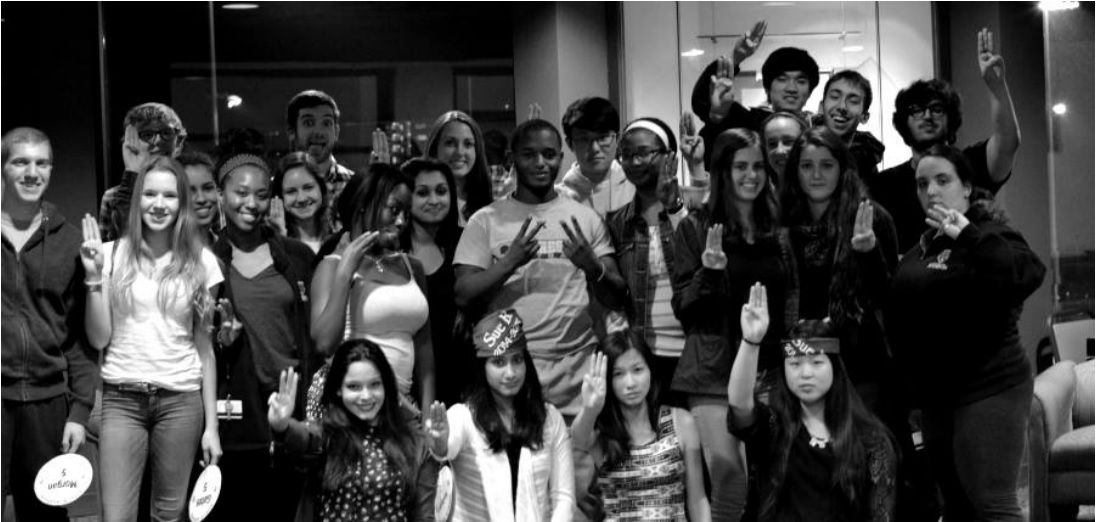 Susan B. Anthony hosted the Hunger Games- a variation of the game "assassins". Over 150 people signed up to play and throughout the week, we received great feedback about how much fun people were having! In order to motivate people to play, we awarded prizes such as tickets to the Hunger Games premiere and Rochester gear! Overall, it was a wonderful event and people had the opportunity to meet other people within Sue B!