Student Life
The University of Rochester is home to more than 5,000 full-time undergraduate students in the College and the Eastman School of Music.
Students come from all 50 states and more than 70 countries. Most undergrads live on campus for all four years of their college experience, and take full advantage of the more than 250 student clubs and organizations to choose from.
Student life: Then and now
Beanies are out, but some proud Rochester traditions live on.
---
Photo Galleries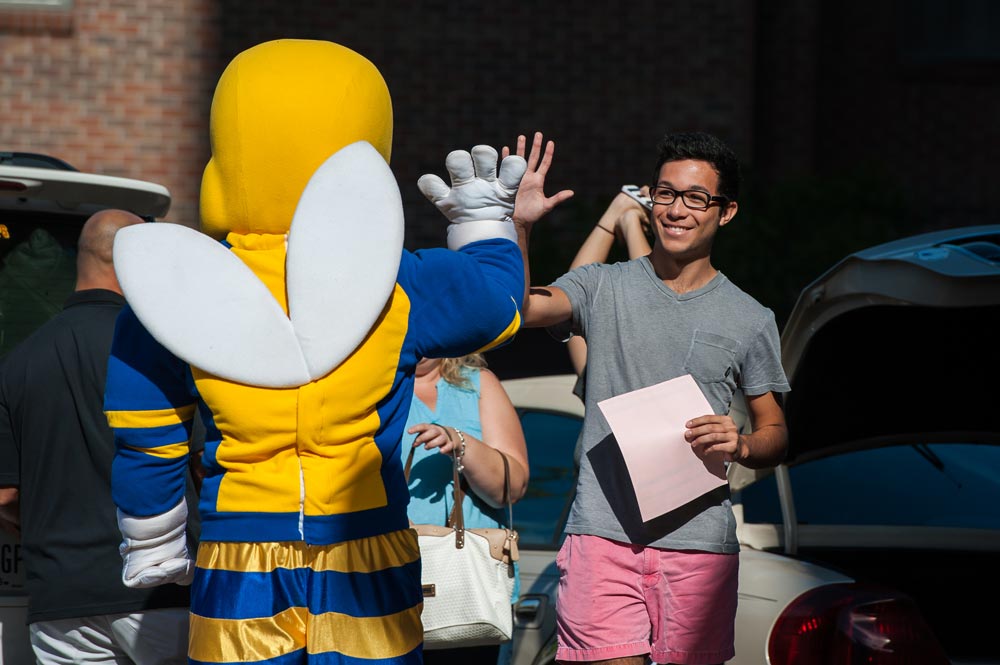 Move-In Day for the Class of 2018
The University of Rochester's incoming freshmen class arrives, with about 1,300 students moving into five residential halls on the River Campus and the downtown Eastman School of Music. Welcome to Rochester, Class of 2018!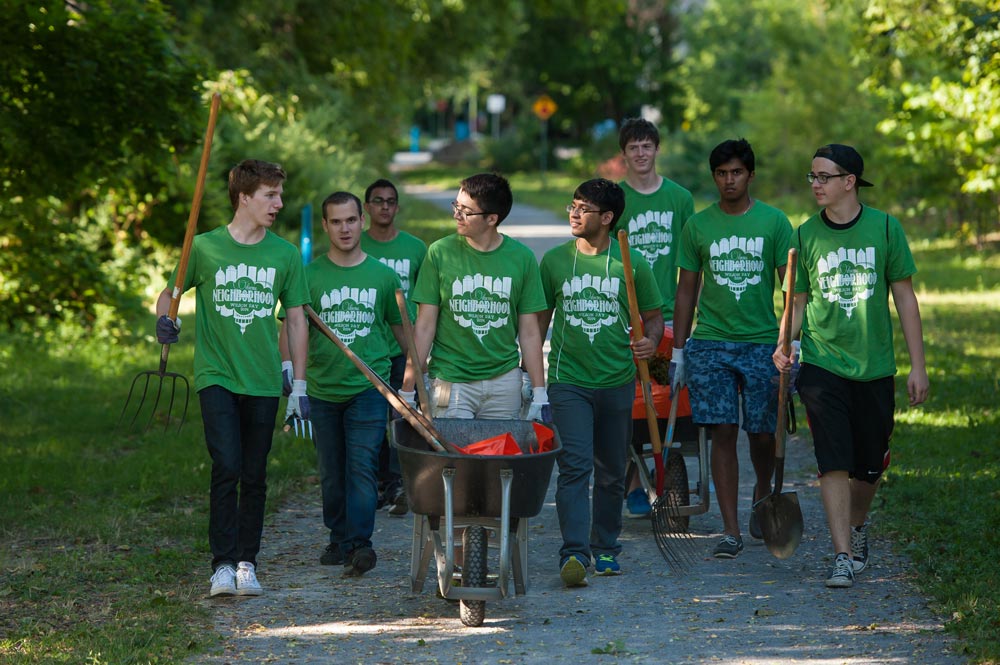 Wilson Day 2014
The incoming Class of 2018 fanned out into the surrounding neighborhoods of Rochester during the 26th annual Wilson Day of community service.