Recent Student Profiles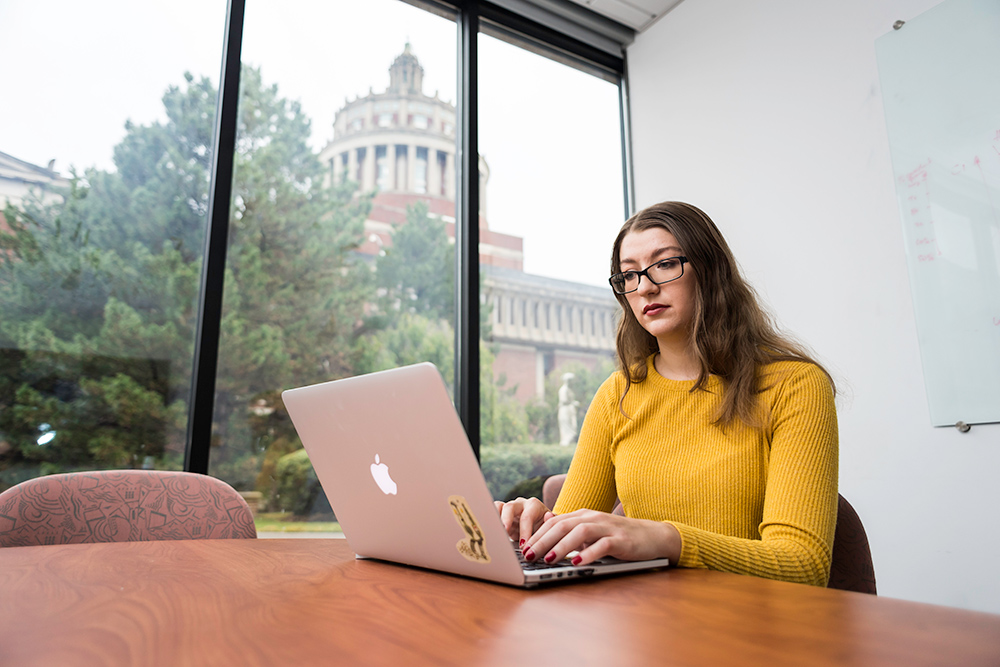 Wednesday Bushong
Wednesday Bushong is a fourth-year brain and cognitive sciences doctoral student from San Diego. A Barnard Fellowship recipient, she studies how people quickly and effortlessly process language. She does this through behavioral experiments and computational modeling.
"I came to the University of Rochester for two reasons," she says. "The brain and cognitive sciences department is one of the best in the world for studying psycholinguistics—the psychology of how we use language. Secondly, after coming from a larger public institution (University of California, San Diego), I wanted the opportunity to teach in a more hands-on way with smaller class sizes and highly motivated undergraduates."
Bushong is co-teaching a class this semester on psycholinguistics after being a teaching assistant last year.
"My experience at Rochester has been fantastic for my own career preparation," says Bushong, who would like to teach at a college. "And for my personal growth."
---
 Nik Chatzikonstanti
Nik Chatzikonstanti is a fourth-year PhD student in mathematics from Rhodes, Greece, and a Barnard Fellowship recipient whose research focus is a problem in geometric measure theory called "Falconer's conjecture."
Chatzikonstanti received an undergraduate degree from the University of Crete in 2014. He chose Rochester because of its strong research groups and well-rounded PhD programs, which offer both general and special courses.
"I'm in my fourth year now, and I'm very glad I made the choice to come here," Chatzikonstanti says. 
---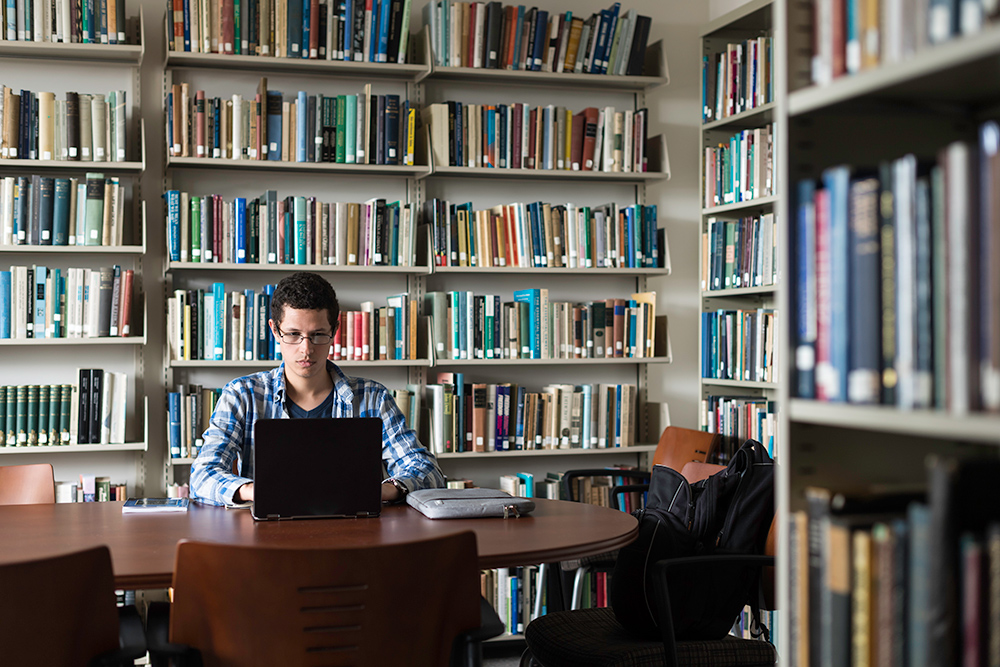 Yanssel Garcia
Yanssel Garcia is a fourth-year doctoral student in philosophy from Miami. He received his undergradate degree in philosophy from Florida International University in Miami.
Garcia is primarily interested in understanding the nature of consciousness and its relationship to the brain.
"I chose Rochester because the Department of Philosophy offered a broad range of subjects that interested me and had a welcoming atmosphere," Garcia says. "I'm happy to say this still holds true."
Garcia is interested in securing a tenure-track position as a professor, or possibly going into law.
---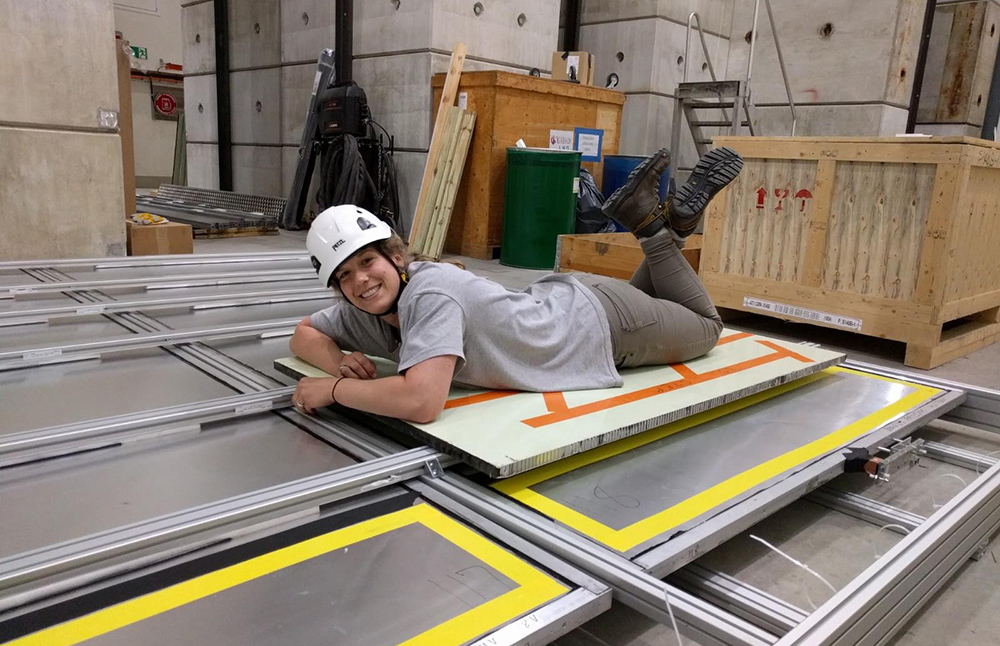 Sarah Henry
Sarah Henry, a third-year doctoral student from Benson, North Carolina, is wrapping up an eight-month stint at the European Organization for Nuclear Research, known as CERN, in Geneva, Switzerland, where she studied high energy physics and worked on the installation of the cosmic ray tagger for an experiment called protoDUNE.
Henry received her undergraduate degree in physics from Texas A&M and is in Rochester's graduate department of Physics and Astronomy, where she is a high energy neutrino physics PhD. Her advisor is professor Kevin McFarland.
She is also a National Science Foundation GRFP Fellowship recipient.
---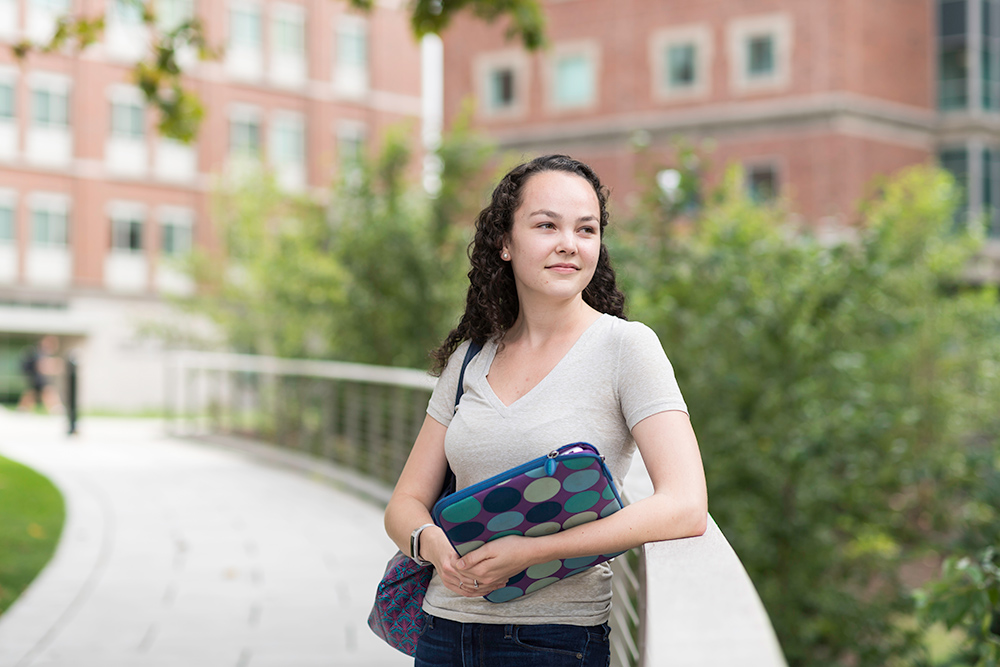 Carson Kautz
Carson Kautz is a first-year PhD student in clinical psychology from Lodi, California, and a recipient of a Provost's Fellowship. She's working with Christie Petrenko, a research associate at Mt. Hope Family Center.
Kautz's research focuses on interventions to reduce adverse outcomes for children with developmental disabilities, particularly those with fetal alcohol spectrum disorders. Kautz received her undergraduate degree from Stanford University in 2016, then spent two years as a research fellow at the Yale Child Study Center before coming to Rochester.
"I was looking for a graduate school that aimed for excellence in both research and clinical work," she says. "Unfortunately, very few people are doing intervention research for FASD, so that's another way Rochester stood out to me."
---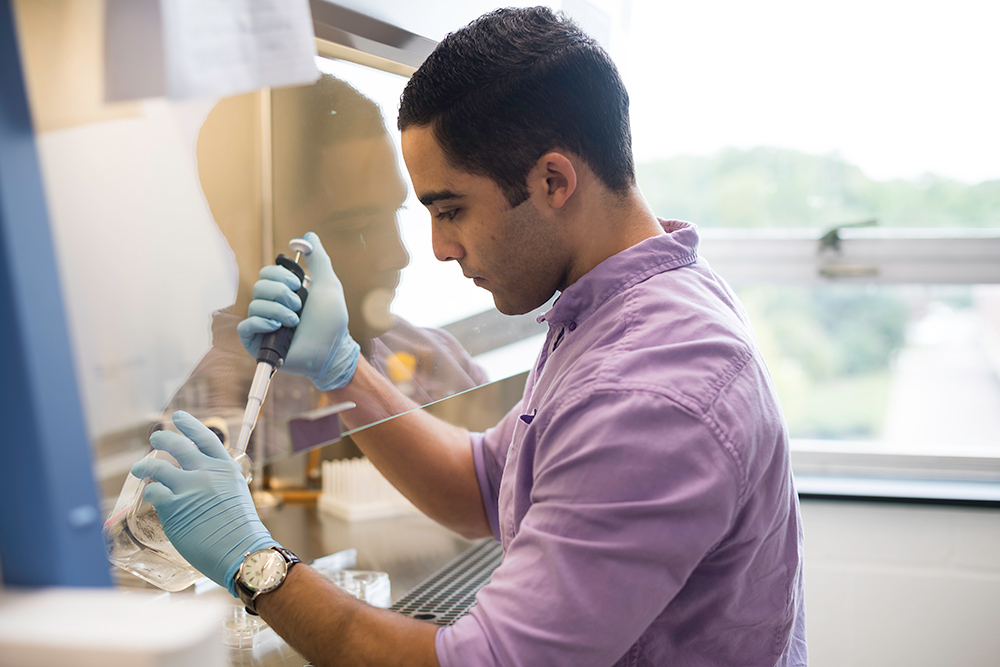 Austin Skeeters
Austin Skeeters is a third-year PhD student from Fort Walton Beach, Florida, and a recipient of the Barnard Fellowship. The 2016 Florida State University graduate is working in physics professor Patrick Oakes's lab. His primary research project is characterizing the curvature-sensing properties of the cytoskeletal protein septin.
He's working on another project that involves quantifying the fate and division angle of dividing cells in the Drosophila midgut with respect to the basal membrane tissue.
"I initially wanted to study some combination of astrophysics and particles physics coming into graduate school, he says. "My undergraduate advisor recommended Rochester due to its esteemed particle physics program. I also was interested in living in a geographic region completely different from my native hot, muggy Florida."
---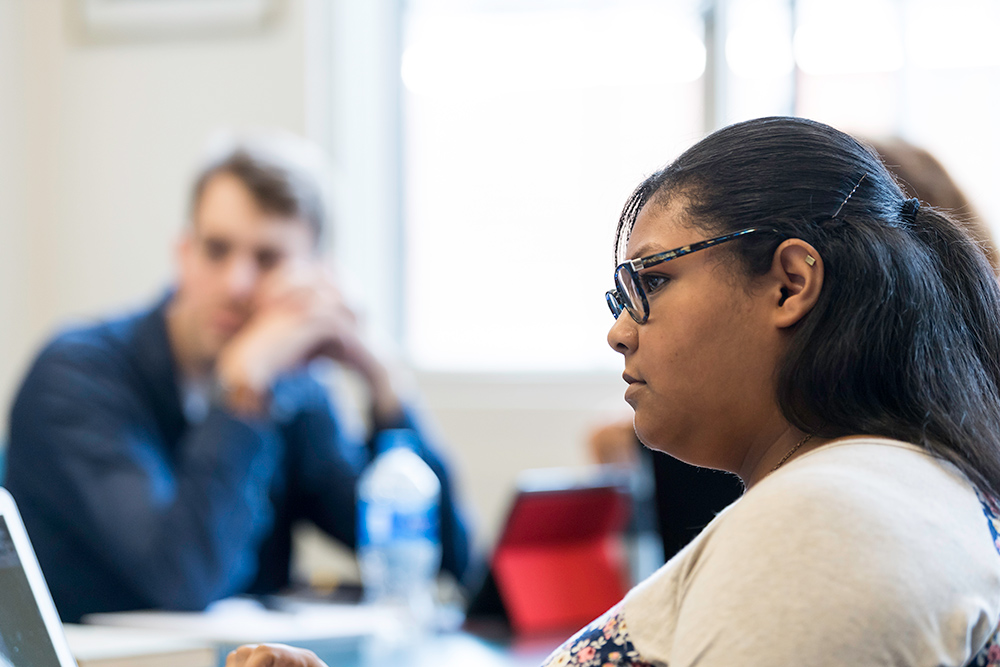 Dominique Townsend
Dominique Townsend is a first-year English doctoral student who studies construction of racial and gender identity in 20th-century American and British literature. She's a recipient of a Provost's Fellowship.
"I analyze literature for a living!" she says proudly.
Townsend says coming to Rochester has been "a pretty big move for me." She had never been on the East Coast before coming to the University, having grown up in Southern California. She received her bachelor's degree in English Literature from Pacific Union College in Northern California.
"I've heard about winters here, but I'm not scared," she says.
---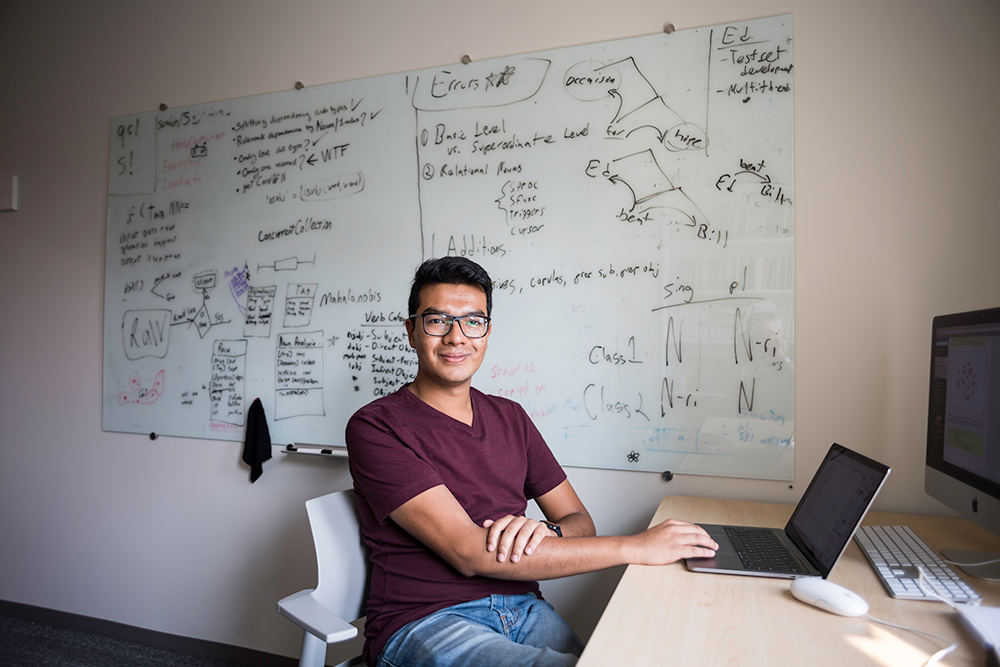 Aeshaan Wahlang
Aeshaan Wahlang is a second-year master's student in computer science. The India native is part of the Quantitative Semantics Lab in the linguistics department, studying nominal semantics through data science techniques.
Wahlang received his undergraduate degree in computer science from BMS College of Engineering in Bangalore, India.
"I chose Rochester because of its strong reputation," he says. "I also wanted some research experience while getting my master's degree, and the University's computer science faculty and their research projects pulled me toward this school."
In the future, Wahlang wants to work on natural language processing and understanding systems that would work for all languages, with the hope that these systems would open up technologies for everyone.
---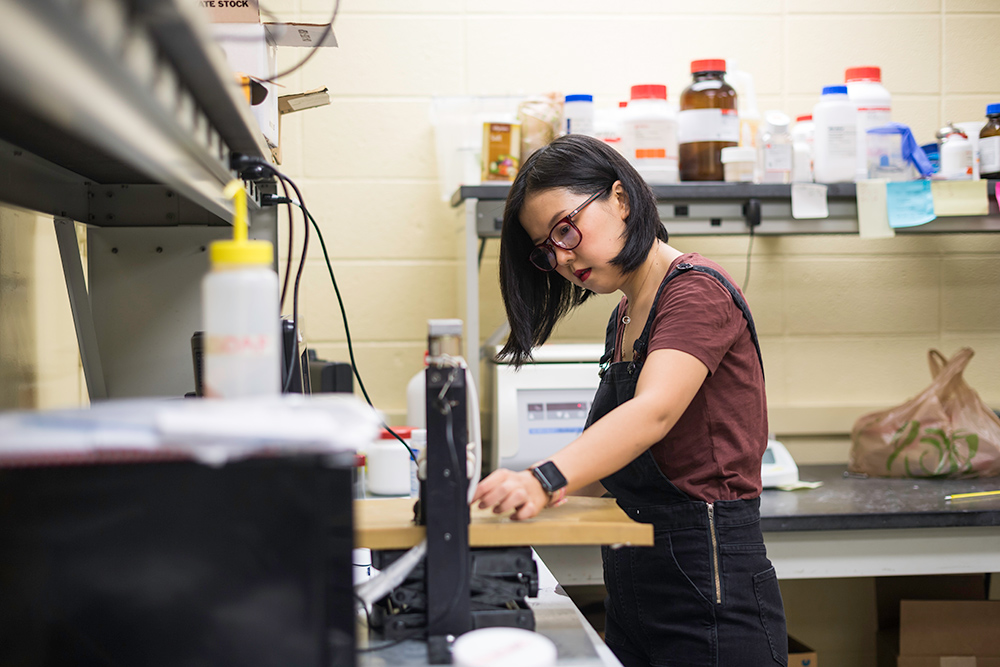 April Wang
April Wang is a fourth-year doctoral student in electrical and computer engineering from Yantai, China. Her advisor is professor Marvin Doyley, and Wang's research focuses on using ultrasound elastography to study the pancreatic cancer tumor microenvironment, and in particular, how the latter's biomechanical properties affect therapies.
Wang received her undergraduate degree from Mount Holyoke College and her master's degree from Cornell University.
"I chose Rochester because of its excellence in ultrasound imaging research and medical resources," she says. "I've had a wonderful and fulfilling experience here with lots of support from the Parametric Imaging Research Laboratory. The interdisciplinary research environment enables me to learn not only about electrical and computer engineering, but also working with a diverse group of people.