Overview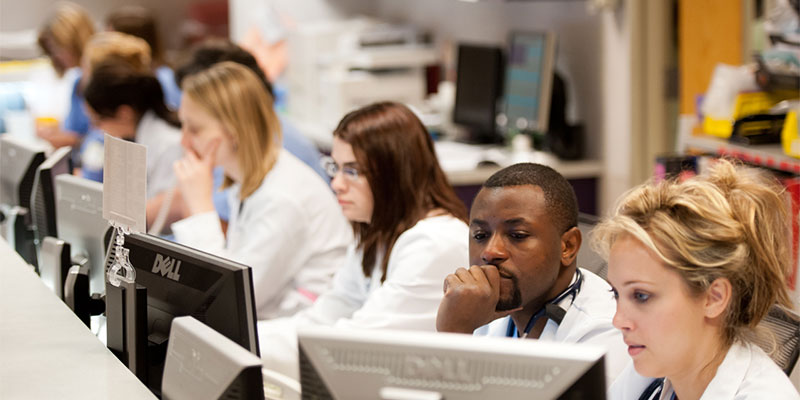 What We Do
Many students study as undergraduates at the University of Rochester while preparing for medical, dental, veterinary, nursing, or other health professional graduate schools. Being "pre-med" or "pre-vet" is an interest and not a program or major. It is crucial to prepare for health professions programs in a great variety of ways including, prerequisite coursework, standardized tests, involvement in health-related work experiences, involvement in research activities, community service, and engagement in extra- or co-curricular activities.
If you are interested in a career in health professions, we're here to help.
Whether you're applying to allopathic or osteopathic medical, dental, or other health professions programs, we can help you navigate the process.
We provide information on:
Applying to medical school is a major commitment. Before or during the process, be sure to ask yourself:
What are your goals? How best can you reach those goals?
Do you have a specific timeline you'd like to be on?
Are you interested in research? If you don't have research experience, where do you start? If you're not interested in research, what are some other options for you?
Are you the best candidate you can be if you were to apply to medical school today?
We can help you review your answers to these and other related questions. To contact a health professions adviser, email urhealthprofessions@UR.rochester.edu.
Health Professions Quick Links
Prospective and undergraduate students:
Graduates considering a career change to the health professions: