Support for Learning
The Learning Center (TLC) offers Academic Success Coaching to graduate students in Arts, Sciences & Engineering (AS&E), the School of Medicine and Dentistry, the Simon Business School, and the Warner School of Education.
Graduate students who are taking AS&E undergraduate courses may benefit from TLC's student support services. Visit the Study Groups page and TLC Tutoring page. (Note: TLC does not currently provide services to medical residents.)
Graduate students are also welcome to use our Study Zone for a quiet, low distraction place to work. See the Study Zone website for more information.
One-On-One Academic Success Coaching
Our academic success coach offers free, confidential, individual meetings. Your coach will discuss your concerns and then help you select and implement learning and self-management techniques to improve your academic performance and efficiency. Support areas include:
Exam preparation (including comprehensive and standardized exams)
Reading strategies (including reading for discussion)
Note-taking strategies
Time management, organization, and goal-setting
Adjustment strategies for academic life in graduate school
Academic success coaching offers both one-time troubleshooting sessions and regular standing appointments. To make an appointment, please email the Learning Center at learning@rochester.edu.
About Our Coaches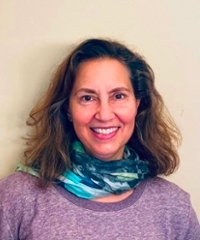 Robin Frye
Robin has a PhD in developmental psychology. She directs the Learning Center's coaching and tutoring programs and teaches Arts, Sciences & Engineering courses in the College Workshop Program. She has been coaching graduate and undergraduate students on study-related topics since 2011. Currently, she largely supports SMD students.
Aditya Dey: Aditya Dey is a PhD student at Hajim School of Engineering & Applied Sciences. He joined the Learning Center as an Academic Coach in August'22. He is extremely passionate about working in academia and loves to tutor students. He has good experience in teaching and mentoring students at graduate and undergraduate level for the last couple of years. Prior to joining the Learning Center, he has carried out roles as a Lead Instructor, Assistant Mentor and Teaching Assistant at the University of Rochester. He loves spending time with students and is always open to discussions.
Ghassan Matbouly: Ghassan joined Warner school for a master's degree in Health Professions Education & certificate in Program evaluation. He completed a bachelor of Medicine. Then has five years of experience teaching and mentoring undergraduate students in study-related topics.
Debamitra Chakraborty: Debamitra is a graduate student in the Materials Science Graduate Program. She has 3+ years of experience as a teaching assistant and instructor in both online and in-person courses at the University of Rochester. Debamitra is enthusiastic about teaching and learning! She is especially interested in creating supportive and accessible learning experiences for students from diverse backgrounds.
One-Time Workshops
Academic success coaches also offer one-time workshops on a number of topics. We will work with you to tailor the workshop to meet the needs of your student population. Common workshop topics for graduate students include:
Time management
Organization
Work-life balance
Academic support system development
Graduate school transition
To request a workshop, complete and submit the Coaching Workshop Request Form two weeks in advance of your requested workshop date.
Printable Resources
These time management worksheets are a small sample of the many different resources we can provide you during an appointment. Please make an appointment to review these worksheets and learn how to use them most effectively.