Family Traditions
Family Traditions is an initiative of Parent and Family Relations at The University of Rochester. It has been under development for some time with the goal of continuing to engage the families of our students by providing a platform to share and celebrate unique stories, experiences, and traditions. While we were planning to launch the initiative this fall, with the sudden changes in our realities, physical connections, and student-family relationships due to the coronavirus pandemic, now seems like a better time. As we know, university communities, students, and families are full of mixed emotions including sadness, grief, confusion, and anxiety. Often, whether near or far, we call on family to help uplift our spirits and sense of peace during difficult times. Parent and Family Relations presents Family Traditions as a reminder to connect with your families and reflect on those traditions that are special and unique to you!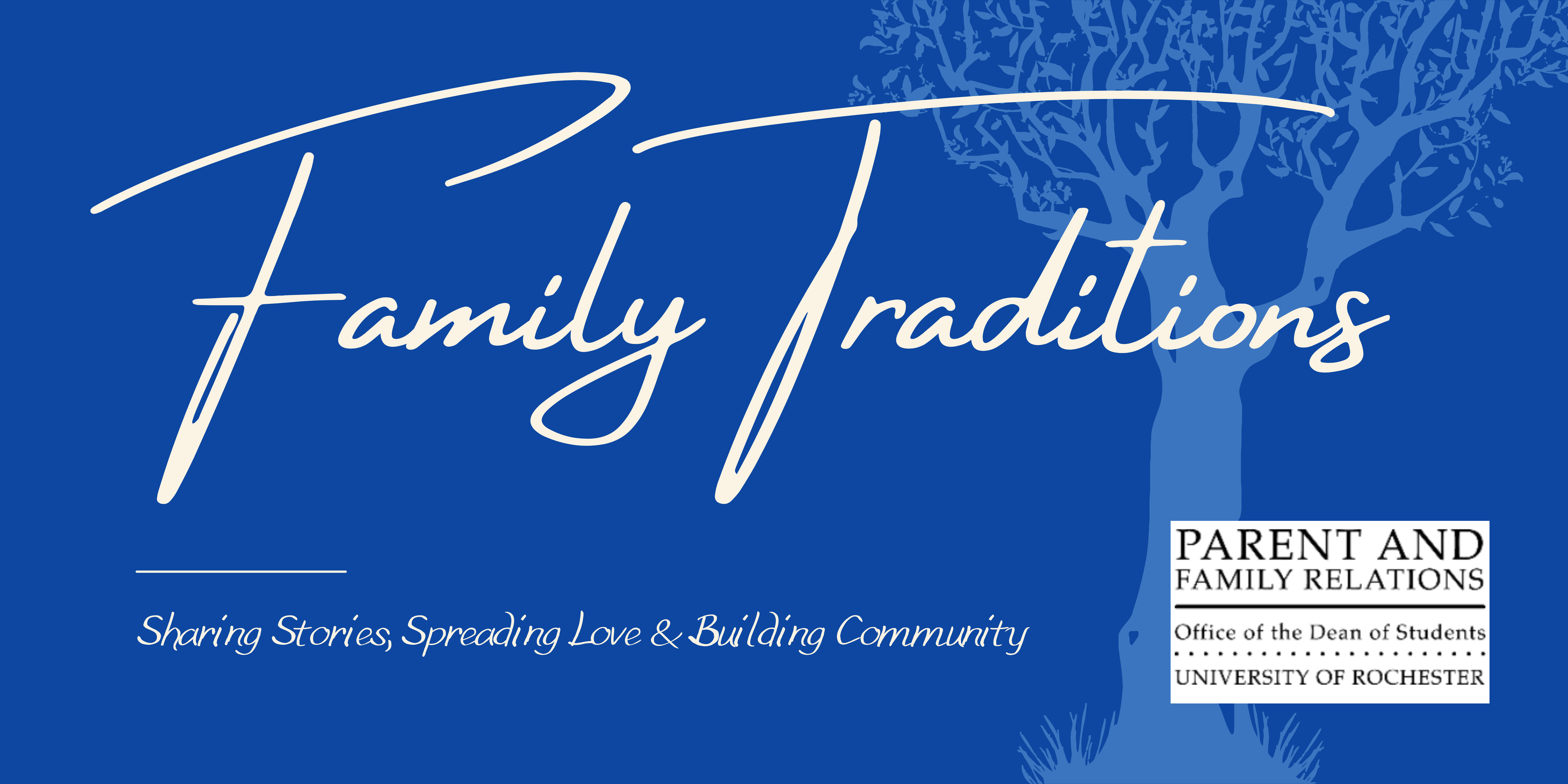 We have created this space for you to spread the love and share your traditions with us. Please use our Google form to share one of your cherished family traditions. If you have a photo that captures some of your story, you can include it as well. Parent and Family Relations will highlight submissions on our Facebook page and here on our website, using the hashtag #yoURfamilytraditions, and we are working on more avenues to share your submissions with others in the University of Rochester community as a whole.

Anyone can participate! Join us in spreading love and joy by sharing your Family Traditions. We can build community by telling our stories and taking an active role in giving someone a reason to smile! You just might inspire a new tradition for another family.