Hugs from Home
Hugs from Home provides an introduction to a collection of services and care package vendors available to University families and friends. Below, find some of the ways in which you can let students know that you are thinking about them and send your hugs from home.
Parent and Family Relations seeks to make you aware of available opportunities; we do not manage or oversee the order process for any of the vendors listed.
---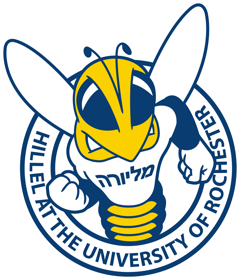 Matzah Ball Soup Hotline
Send Matzah Ball soup to a University of Rochester student! If you know of a student at the University who is sick or simply home sick and would benefit from a wonderful cup of Matzah Ball soup (meatless and Kosher), simply complete this form.
Please note, Hillel staff does not have access to the residence halls.  Recipients of soup will need to coordinate the delivery/pickup with Hillel staff.  
---
Hip Kits
Dedicated to making gift-giving fun, Hip Kits offers quality college care packages, gifts and essentials for students. Ideal for exams, holidays, birthdays or just to say, 'I love you and I know you can do it,' Hip Kits specializes in fun, inspiring and perfectly curated gifts designed to offer support and encouragement to students at any stage of their educational career.

---
OCM
Support your student throughout the semester with a Care Package from OCM! Since being founded by student development professionals, OCM has been at the forefront of developing fundraising programs that connect students with loved ones and make a positive impact on campuses across the country.
Don't forget to personalize your care package with a special greeting card!