Camps & Clinics: Field Hockey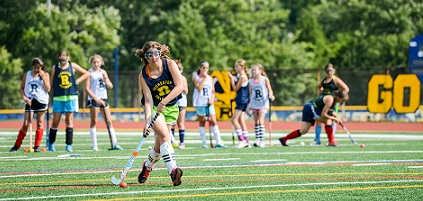 The #14 Nationally Ranked University of Rochester Field Hockey Team will host a college-bound prospect clinic on Monday, October 14 on the River Campus. This is an opportunity for high school sophomores, juniors and seniors to learn more about the University of Rochester's academic programs and our field hockey team.
The Rochester women's field hockey coaching staff will host the clinic for players who are considering Rochester, or playing at the Division III level. 
For more information, contact Wendy Andreatta at 585-275-4274 or at wendy.andreatta@rochester.edu.