---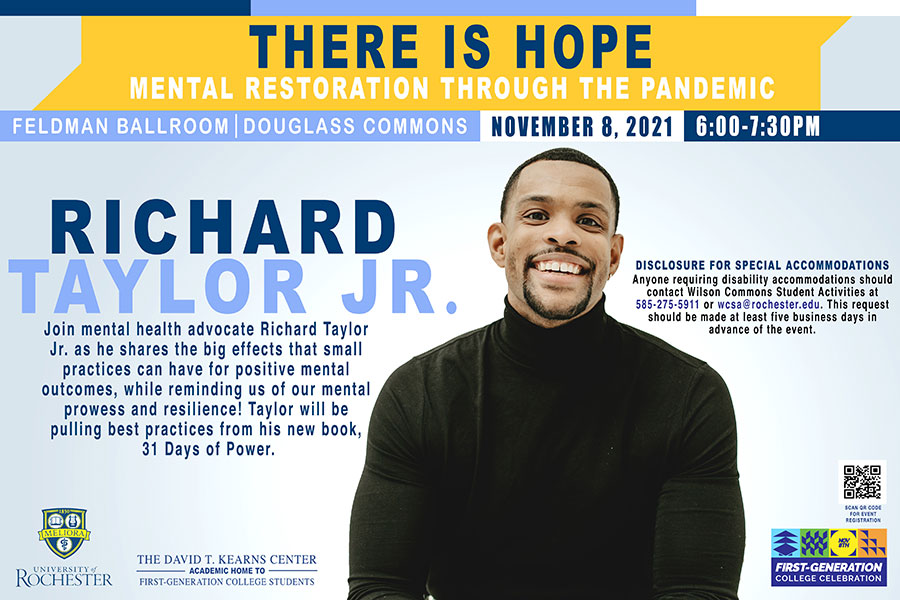 Upcoming Event
There is Hope: Mental Restoration Through the Pandemic
Remember when mental health advocate Richard Taylor Jr. visited the University of Rochester in November of 2019? He is making his long-awaited return next week, to help us kick off First-Gen Week 2021! Join us on Monday, November 8, as he shares the big effects that small practices can have for positive mental outcomes, while reminding us of our mental prowess and resilience! Taylor will be pulling best practices from his new book, 31 Days of Power.
For any questions, concerns, or anyone requiring disability accommodations email kearnscenter@rochester.edu.
Register for the Event
---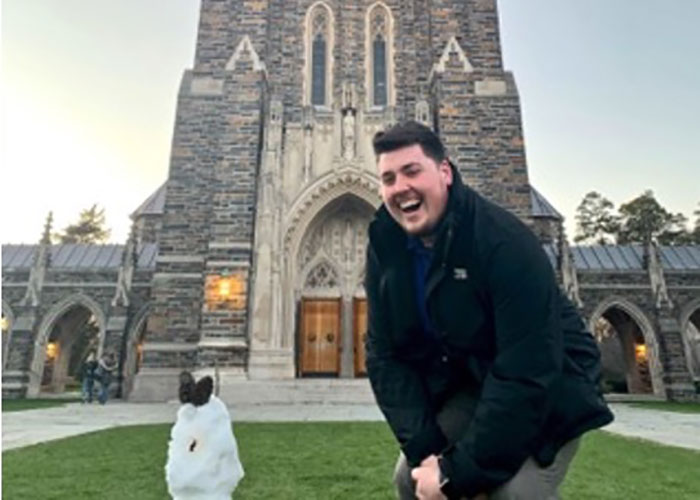 Alumni Spotlight
Greg Hernandez
"The David T. Kearns Center was the foundation for my academic success at the University of Rochester. Being a Xerox Engineering Fellow, and a McNair Scholar guided me to my graduate degree decision and fellowship awards. I have always felt that the department fostered a community of social engagement, and emphasized academic achievement"
Learn More About Greg
---
Video Series
First-Generation Students
In this installment of his video series, Donald Hall, the Robert L. and Mary L. Sproull Dean of the Faculty of Arts, Sciences and Engineering, discusses how being the first in his family to attend college helps him understand the needs of first-generation students.
More Video Messages
---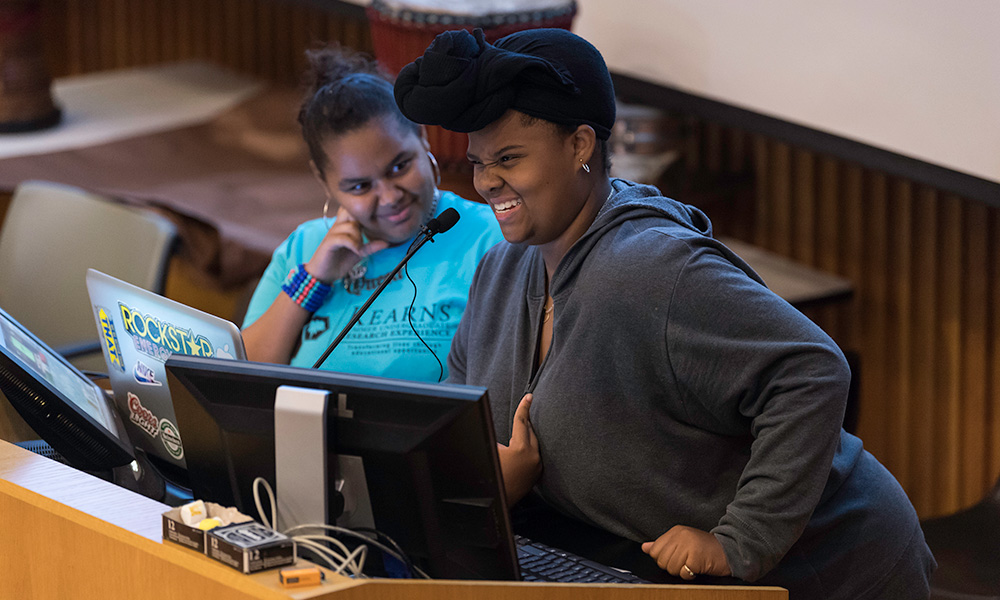 Upward Bound
Summer program offers crash course in college
"No one in my family has ever gone to college, and I probably wouldn't have either," says Rochester City School District rising senior Jason Cao. "If I had never joined Upward Bound, I wouldn't have even thought of college. Now, I can't wait to go."
Learn More
---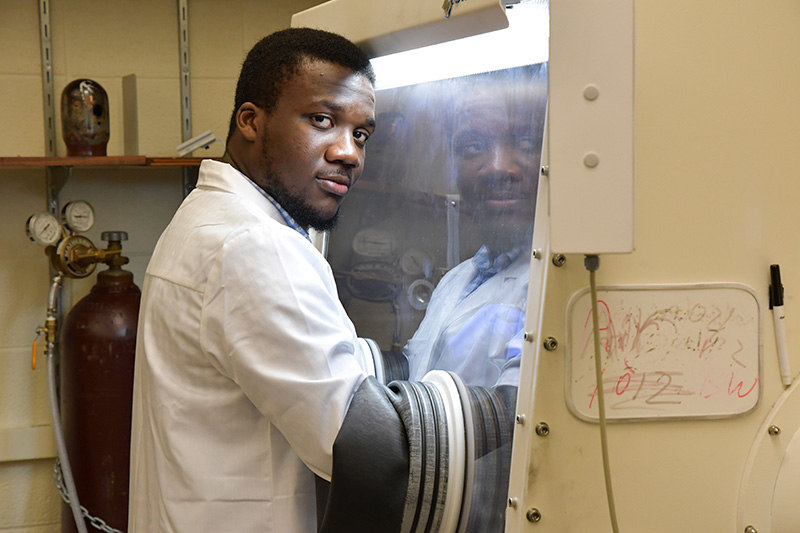 Summer Research
Summer is 'when it happens' for research on River Campus
Research at the University of Rochester doesn't end when most students leave campus for the summer. It thrives. Students from across the globe are on the River Campus this summer, taking part in Research Experiences for Undergraduates (REU) and other research programs with Rochester students and faculty members.
Read More
---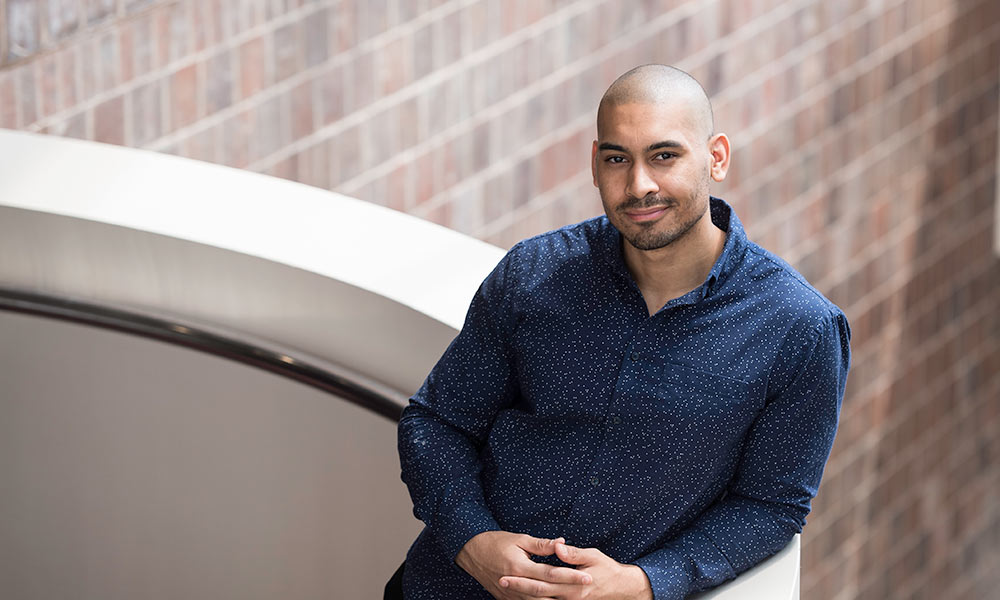 Student Spotlight
An improbable route to Rochester, then Harvard
Growing up in Los Angeles, Matthew Lyskawa '18 saw no purpose in school. But a teacher saw a spark and lit the fire that set Lyskawa on his journey, first to community college, then Rochester, and now to begin a doctoral program in philosophy at Harvard.
Read More
---
Undergraduate Research
Search for research opportunities available nationwide in the humanities, social sciences, engineering, math, science, and medicine.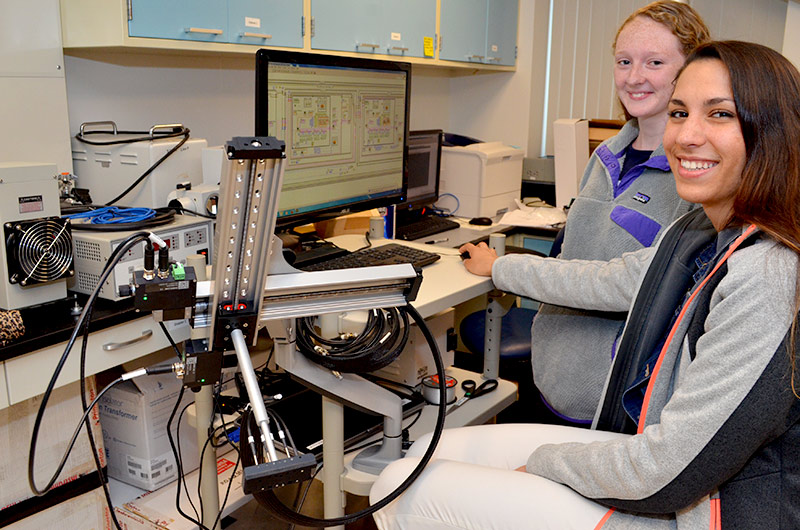 Learn More
We're Better Than That
Educating the University community on ways to approach divisive topics and to stop hate speech and racism at Rochester.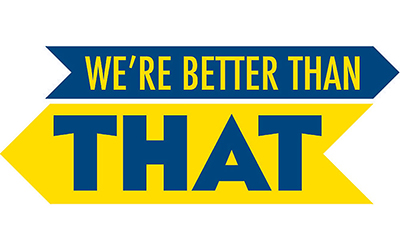 Learn More
---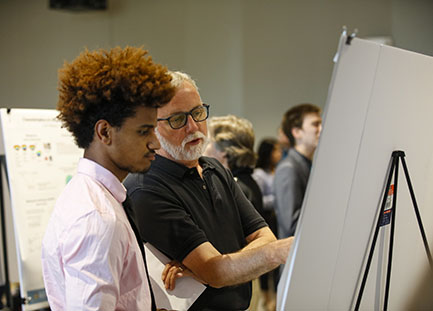 Leadership and
Diversity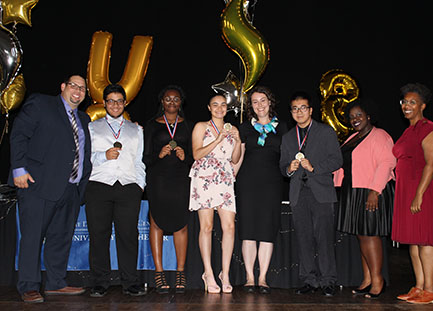 Training and
Resources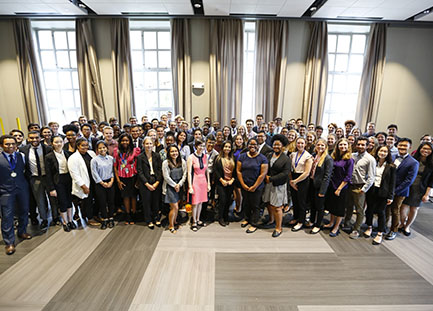 Services and
Support
---
---