Kearns Center Summer Research Programs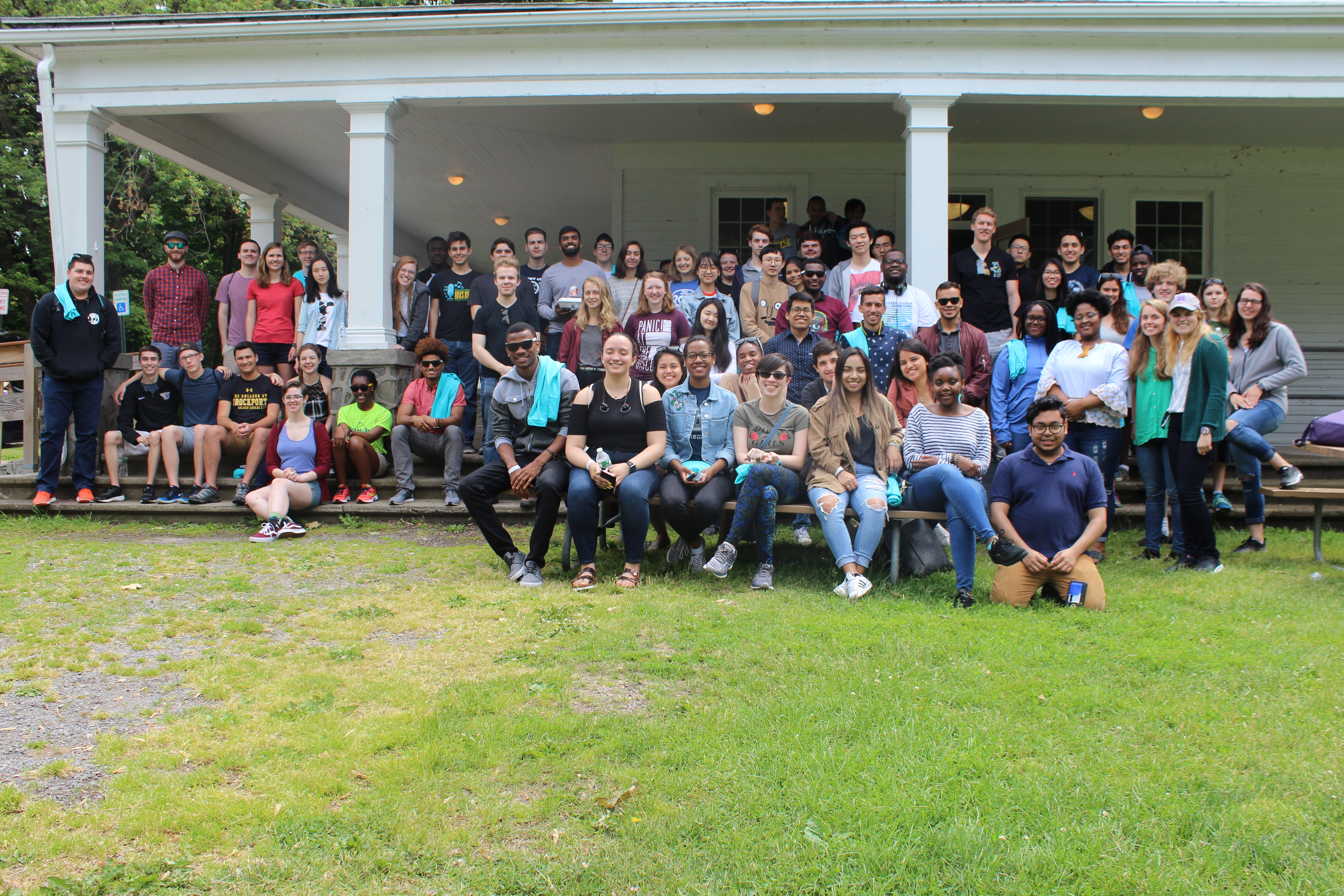 Welcome to the University of Rochester!
The Kearns Center's summer research programs offer undergraduate students the opportunity to participate in nationally funded research groups across multiple disciplines. Designed for students with an interest in pursuing graduate education, the program provides a firsthand glimpse into life as a graduate student and prepares undergraduates to take that next step. Students are selected to work closely with a specific faculty mentor and their team of researchers throughout the summer on either an ongoing research project or a project condensed to fit the 9-week timeframe.
For all our students participating in summer research programs or academic classes, please find a list of all Kearns Center Events on our page.
If you have any questions, feel free to reach out via email to KearnsCollegePrograms@ur.rochester.edu
---
Summer Newsletter: Did you miss our newsletter? Can't find it in your inbox?
Click to view Week 4 UR 2018 Summer Updates
Click to view Week 3 UR 2018 Summer Updates
Click to view Week 2 UR 2018 Summer Updates
Click to view Week 1 Important Updates
Click to view Welcome! UR 2018 Summer Updates
---
Important Dates/Events:
Friday, June 29

Mid-Summer BBQ (required activity)

Kearns Kickball Tournament - Sign-up to participate!

Upward Bound BBQ (optional) - RSVP to attend!

Monday, July 30

Summer Research Symposium

Tuesday, July 31

Departure date for scholars
---
Community of Scholars
The summer is a short time to undertake a research project, but a long time to be away from family and friends. A unique feature of the Kearns Center's Summer Research Programs is that we facilitate interaction among all our visiting summer research students. This allows scholars to get to know students conducting research in the humanities, social science, natural science, and engineering and provides more opportunities for you to develop friendships with students from across the country.

Room and Board
Room and board for the duration of the summer research program are covered at no expense to summer program scholars. Accommodations include a double occupancy dorm room and a small meal plan. Scholars will be matched with roommates from within the summer program.
Alcohol is not allowed in the residence halls or on campus during the summer. The University of Rochester is also a tobacco-free and smoke-free campus. 

Seminars and Workshops
In addition to discipline-specific symposia and seminars offered by the individual research programs, scholars have the opportunity to attend general academic and professional development workshops.

Workshop topics include:
- Applying to graduate school
- Writing an effective purpose statement
- Taking the GRE
- Communicating your science through presentations
A concluding research symposium gives scholars the opportunity to showcase their research and prepare for professional conference presentations.
Social Events
It's important to have fun too! Several group activities are offered to summer scholars at no cost or a very minimal cost. Activities include:
Mid-Summer Research BBQ
Tour of Rochester, NY
Rochester's International Jazz Festival
Individual research programs also plan social activities, such as bowling, ice cream socials, Red Wings baseball games, and more.