Graduate Students of Color
We promote and offer academic, professional, and social programming for underrepresented graduate students, and provide a forum for topics addressing the racial and ethnic diversity of the Rochester graduate student population.
Events
EVENT
DATE/TIME/LOCATION
DESCRIPTION
NSBE Networking event
September 6
7 P.M. - 9 P.M.
Genesee Hall room 325
Graduate students of color in engineering fields meet with undergraduate engineering students at this annual event hosted by UR chapter of National Society of Black Engineers (NSBE)
Graduate Visitation Program (GVP) Lunch Panel
September 13
12 P.M. - 1:30 P.M. 
Dewey Hall 4-162
Over lunch, tell prospective University of Rochester doctoral students about your experiences as a graduate student at Rochester.
RSVP to Liz.Daniele@rochester.edu if you are interested and available to be a panelist!
Wine & Wings Welcome
September 28
4:30 P.M. - 6 P.M.
ButaPub at 315 Gregory St.
Welcome to the semester with this casual, off-campus event. Whether you like Wine & Cheese or Beer & Wings, this event has something for everyone.
Must be 21+ and bring ID to attend.
Film Screening: Coco

October 30
7 P.M. - 9:30 P.M.
Gleason Theater

Come watch a great film to get in the spirit for Día de los Muertos (Day of the Dead) with students in Spanish and Latino Students' Association (SALSA).
Día de los Muertos
November 1
6 P.M. - 7:30 P.M.
Burgett Intercultural Center, Douglass Commons
Join us as we make an altar to celebrate Day of the Dead in the tradition of ancient meso-Americans and following contemporary practice of many Mexican peoples.
Film Screening: Moonlight
November 2
7 P.M. - 9:30 P.M.
Sloan Auditorium
An enjoyable and sophisticated evening screening of the 2016 film Moonlight with opening remarks by Ph.D. candidate Jerome Dent of Visual and Cultural Studies department.
GSOC Friendsgiving
November 19
4:30 P.M. - 6:30 P.M.
Location TBA
A few days before the official National Holiday of Thanksgiving, this annual GSOC potluck is a chance to be grateful together, and get a delicious plate or two before pushing hard to end of the semester.
GSOC's Winter Write-in
December 5
9 A.M. - 6:30 P.M.
Kearns Conference Room in Dewey Hall room 4-160L
Stop in and write with us for a while! Finish final papers... Progress your comprehensive exams or thesis or start drafting that journal submission. We do quiet and independent writing while in proximity to fellow grad students who know the struggle! Make progress on any type of project while spending as much time as you can writing in community.
Kearns End of Semester Celebration
December 13
3 P.M. - 5 P.M.
Dewey Hall 4-162
Come through & be merry, you may even wear an ugly sweater if you would like!
GSOC Leadership Council is eager for new members. Join us in brainstorming and implementing events for GSOC. Email liz.daniele@rochester.edu or text 585-754-4293.
Other events are in the works, and we welcome suggestions!
We encourage students interested in pursuing the professoriate to take advantage of Future Faculty Workshops.
Advising
One of our key objectives is to expand the intellectual community of underrepresented graduate students. Graduate students of color may be only or one of few persons of their heritage background in their academic department. We host events each where graduate students of color can connect with new colleagues, meet potential collaborators, discover mentors, engage in stimulating conversation and find fellowship.
 
The Kearns Center recognizes that graduate students are busy, driven, focused people with many demands and little free time. We recognize that the primary source of advising and mentoring for graduate students must come from their own departments. We also provide a listening ear, thoughtful discussion, and general guidance for successfully completing a graduate degree at the University and moving on to a fruitful and rewarding life post-degree. The assistant director for graduate programs, Liz Daniele, and other staff in the Kearns Center are available as a supportive resource in addition to a student's home department.
Members of GSOC Leadership Council
Jon Gordils
Ph.D. Student
Department of Clinical and Social Sciences in Psychology
jonathan.gordils@rochester.edu
---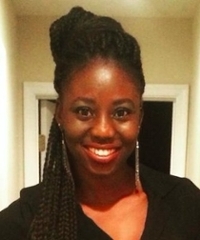 Marian Ackun-Farmmer
Ph.D. Student
Department of Biomedical Engineering
mackunfa@ur.rochester.edu
---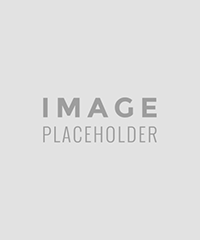 Tangeria Adams
Ph.D. Student
Department of Clinical and Social Sciences in Psychology
tangeria.adams@rochester.edu
---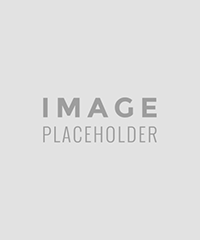 Liz Daniele
GSOC Advisor & Assistant Director for Graduate Diversity
The David T. Kearns Center
liz.daniele@rochester.edu
585-754-4293