Ronald E. McNair Program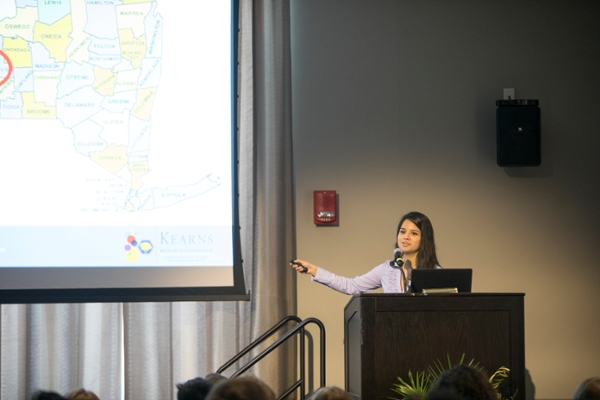 The Ronald E. McNair Post-Baccalaureate Achievement Program is named in honor of the late Challenger space shuttle astronaut and laser physicist. Funded through a grant from the US Department of Education, the objective of the McNair Program is to increase the numbers of low-income, first-generation, and underrepresented minority undergraduates who pursue PhD degrees and go on to careers in research and teaching at the university level.
Students at the University of Rochester have the option of applying to either our academic year program or our summer program. Academic year program applicants apply during the first semester of their sophomore year. Summer program applicants apply during the spring semester of their junior year. Students from outside institutions can only apply to the summer program.
Students should review the eligibility and application requirements before applying to a program. For more information see the McNair Program Fast Facts (PDF). For more information about Ronald McNair see his biography page.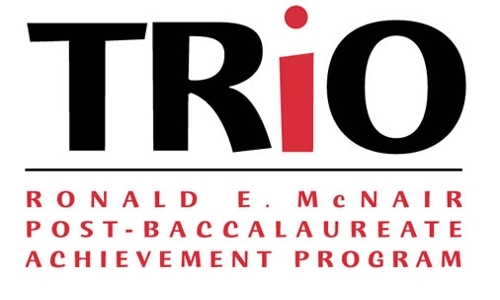 Current students should visit The Council for Opportunity in Education (COE) McNair web page to find information on graduate schools that offer fee waivers and other opportunities for McNair scholars.
Contact us at mraucci@ur.rochester.edu if you have any questions about the application process.
Academic Year Program
This two-year program comprises a series of colloquia designed to help students identify appropriate graduate programs, gain admission to them, and secure financial support. Participants complete a series of assignments that help prepare them for applying to graduate school. The program culminates with each scholar completing a semester-long mentored research project.
Other program supports include intensive writing assistance, GRE preparation, graduate school visits, study group sessions, and helplocating summer research opportunities.
Application due Sunday, January 15, 2023
Letter of Recommendations due Wednesday, February 1, 2023
Recommenders can submit letters by clicking this link.
Summer Program
Students in this program will spend June and July at the University of Rochester conducting research under the guidance of a faculty mentor. They then present their research results at a University-sponsored conference, and have the opportunity to present at disciplinary conferences. Students also prepare intensively for the Graduate Record Exam (GRE) and take a course titled "The Culture of the Academy."
Each participant in the summer program receives a stipend, room and board on campus, and travel expenses.
Program Dates: May 27 - August 1, 2020 
---
Eligibility
To be eligible, an applicant must meet all of the following criteria:
Be a US citizen or permanent resident
Have a cumulative GPA of 2.8 or higher
Academic year applicants must be a sophomore at the University of Rochester
Be committed to pursuing a PhD (not an MD, JD, or other graduate degree)
Must be low income (according to federal guidelines) AND a first-generation college student OR a member of a group underrepresented in graduate study at the doctoral level (African American, Native American, Hispanic)
---
Application Requirements
All of the following must be submitted to be considered:
Complete one of the following online applications: Click here for the online application
Resume/CV (must be submitted as a PDF)
Unofficial transcript (must be submitted as a PDF)

In 400 words or less, please describe your research interests. If you intend to pursue a Ph.D., research is a central component of your post-baccalaureate studies. What is one question, topic, or discipline that you think you would like to study? Please be as specific as you can.
In 400 words or less, tell us about your academic and career goals, paying special attention to how a Ph.D. is essential to those pursuits, and how the McNair program will help you achieve those goals and/or what the McNair program can provide that you might not be able to find elsewhere.Submit a response to two short essay questions. Please upload a Word Doc or PDF with your answer to the following prompts (double spaced; 12 pt. font). Please keep your responses within the essay limits:

Two letters of recommendation from faculty you have worked with in the past and can speak to your potential as a researcher and a graduate student (PDFs should be submitted by faculty online).
Income verification—The McNair Program is a federal program that allows low-income status (according to federal guidelines) to be used as part of the selection criteria. In order to verify this portion of eligibility, we must collect the first two pages of the most recent tax forms filed that claim the applicant as a dependent (generally form 1040). If you are unable to provide this information, please contact the College Programs staff (mraucci@ur.rochester.edu) to discuss your options.
Before final acceptance into the program, students will be required to provide proof of United States citizenship or permanent resident status. It is not necessary to submit this as part of the initial application.