2017 News Archive
August 28, 2017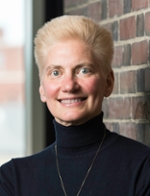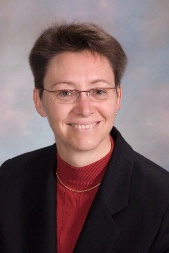 ---
August 27, 2017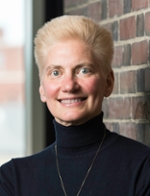 Professor Diane Dalecki received funding for the project titled "High-frequency quantitative ultrasound systems for tissue engineering." The project is funded jointly by the Center for Emerging and Innovative Sciences (CEIS) and Imaginant, Inc. The overall goal of the project is to develop and implement high-frequency quantitative ultrasound systems for non-destructive characterization of engineered tissue constructs. Imaginant, Inc. is a world leader in high-frequency testing instrumentation and systems. This collaborative project unites experts in biomedical ultrasound and tissue engineering from the University of Rochester (Diane Dalecki, Ph.D. and Denise Hocking, Ph.D.) with Imaginant's technical expertise and products. 
---
February 21, 2017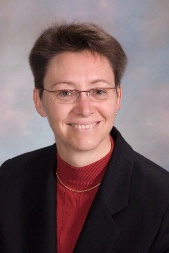 The patent titled "Chimeric Fibronectin Matrix Mimetics and Uses Thereof" (U.S. Patent No. 9,572,869; awarded February 21, 2017) has recently been assigned to the UR with inventors Denise Hocking, Ph.D. (Pharmacology and Physiology, BME, RCBU) and Daniel Roy, Ph.D. (BME B.S.'06, Ph.D.'12). The patent relates to the use of recombinant fibronectin-based peptides for wound healing and tissue regeneration applications. The technology falls under a new and exciting class of therapies known as wound biologics. The primary commercial application for this technology is to promote healing of hard-to-heal or chronic wounds, including diabetic, venous, and pressure ulcers, which impose a significant health care burden worldwide. Topical application of fibronectin matrix mimetic peptides to full-thickness excisional wounds in diabetic mice accelerates wound closure and promotes granulation tissue deposition, remodeling, and re-vascularization. Denise Hocking is a Professor of Pharmacology and Physiology and of Biomedical Engineering. Daniel Roy is a Scientist at KeraNetics, LLC, a biotechnology company located in Winston-Salem, North Carolina that develops keratin-based biomaterials for wound healing applications.
---
January 31, 2017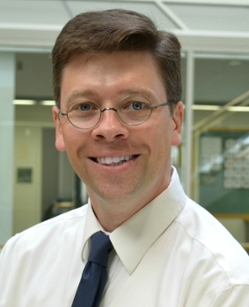 The Department of Defense office of the Congressionally Directed Medical Research Programs has awarded Professor Stephen McAleavey a grant for his research project titled, "Assistive and Autonomous Breast Ultrasound Screening:  Improving PPV and Reducing RSI."

---
January 27, 2017