First-Generation Student Initiative
 Welcome to the David T. Kearns Center, First-Generation College Students!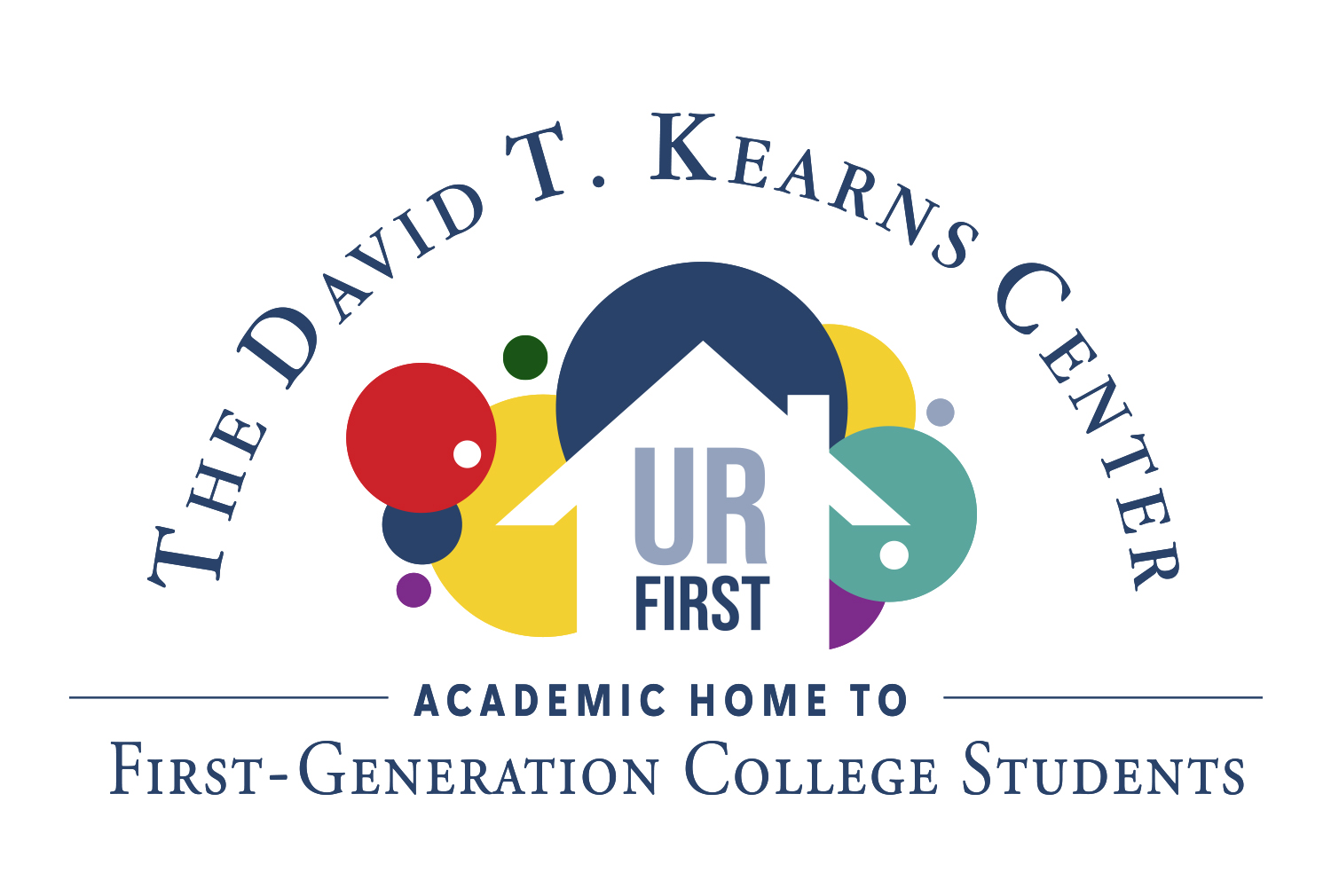 In its role as the Academic Home to all first-generation college students, the Kearns Center offers a variety of services to support you in your academic, personal, and professional goals. If you are the first in your family to pursue a four-year college degree, you can access these resources, as well as others, through the Kearns Center.
First-Generation Support Services:
Academic advising and study groups
Computer lab with free printing
Workshops on a variety of different topics: Financial Literacy, Building a Professional Brand, Stress Busters, etc.
Assistance applying to summer research programs
Graduate school preparation
Opportunity to apply for Summer Scholarships
To take advantage of these services, please enroll in our Kearns Scholars Program 
Please take advantage of these services, connect with us by stopping by our center or connect through social media: like our Facebook page or follow us on Instagram!
Contact us if you have any questions or concerns: gmccorm4@ur.rochester.edu
---
1st Gen Society
The 1st Gen Society is a new student organization committed to providing a brave and welcoming environment to all first-generation students and allies. The mission and purpose of the club are to serve, provide and enhance the personal and academic experience of participating students on campus. From all backgrounds, we aim to connect members as a community united by the vision of equality and pride in our diverse identities.
The Kearns Center works closely with the 1st Gen Society and co-sponsors many events aimed at supporting first-generation college students. To connect with the 1st Gen Society, visit their page on Campus Community Connections or visit their Facebook page!
---
An aim of this committee is to ensure that first-generation college students and families are aware of the existing network of support at the University of Rochester. This committee is comprised of staff from throughout the College, including the Kearns Center, Office of Minority Student Affairs, College Center for Advising Services, Education Abroad, First Gen Society (student organization) and many others. Students are encouraged to utilize all resources and services. Please utilize our website as a resource and encourage your families to check it out too! 
---