Medallion Program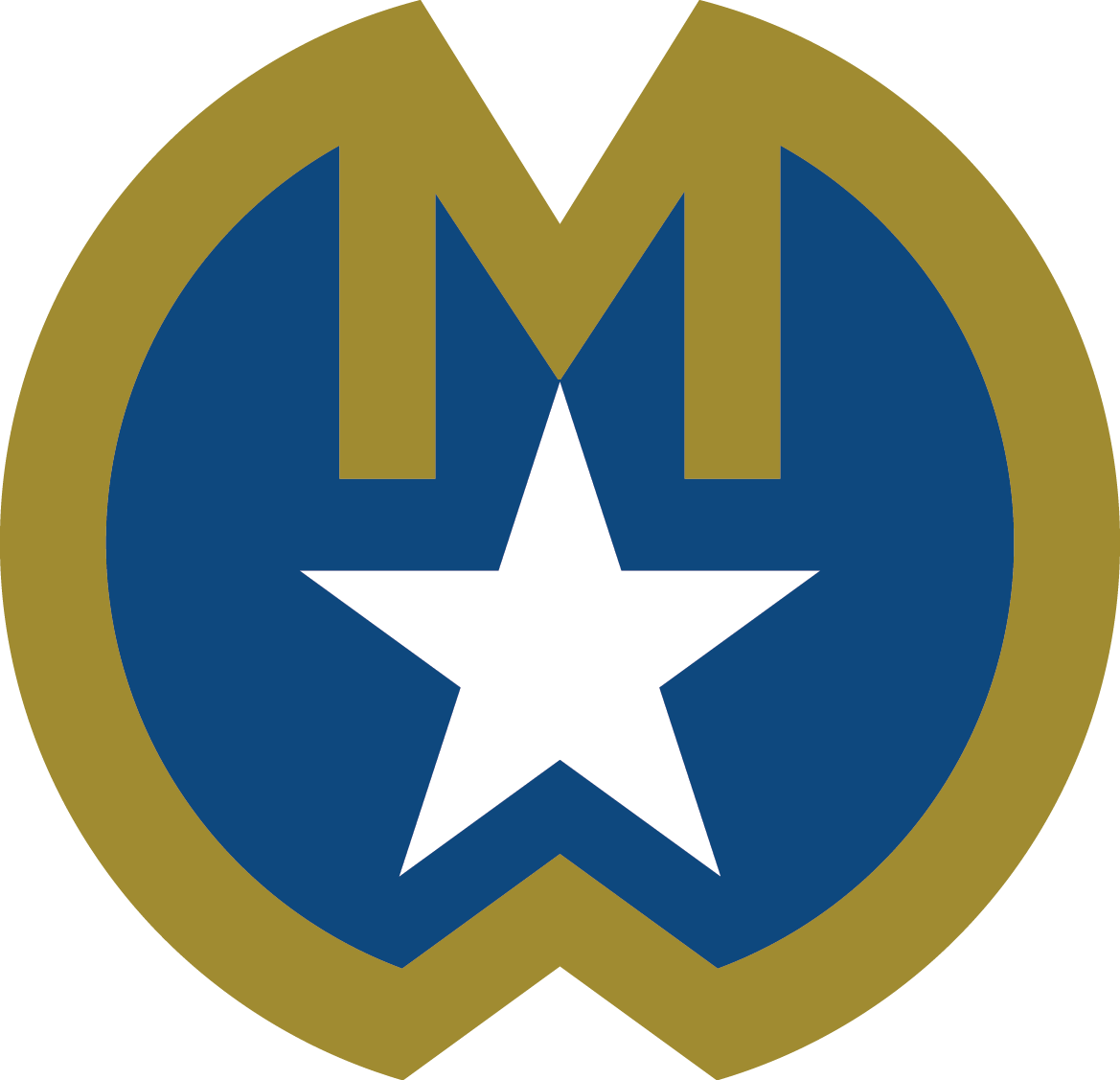 The Medallion Program aims to educate student leaders by providing opportunities for intentional learning, self-reflection, and skill development. Students enrolled in the Medallion Program gain a strong sense of self-awareness, work effectively with others, and become civically and socially engaged.
Mission Statement
To prepare individuals to understand, develop, believe in, and demonstrate their leadership capacity.
Learning Outcomes
Participants understand their personal leadership in relation to other models of leadership.
Participants develop the skills necessary to exhibit effective leadership.
Participants believe in their capabilities as leaders.
Participants demonstrate leadership in creating positive social change.
---
Eligibility
Students from all majors, class levels, and degrees of leadership experience are welcome. Participants have the freedom to choose events and programs that reflect their preferences. 
---
Enrolling
You can enroll in the Medallion Program by filling out the 

Enrollment Form

.

All program progress is tracked on 

Campus Community Connection (CCC).

Once you fill out the enrollment form it may take a few days for the Medallion Program to show up on your CCC page under the paths section.
---
Program Design
The program is divided into three different levels, each building on the last: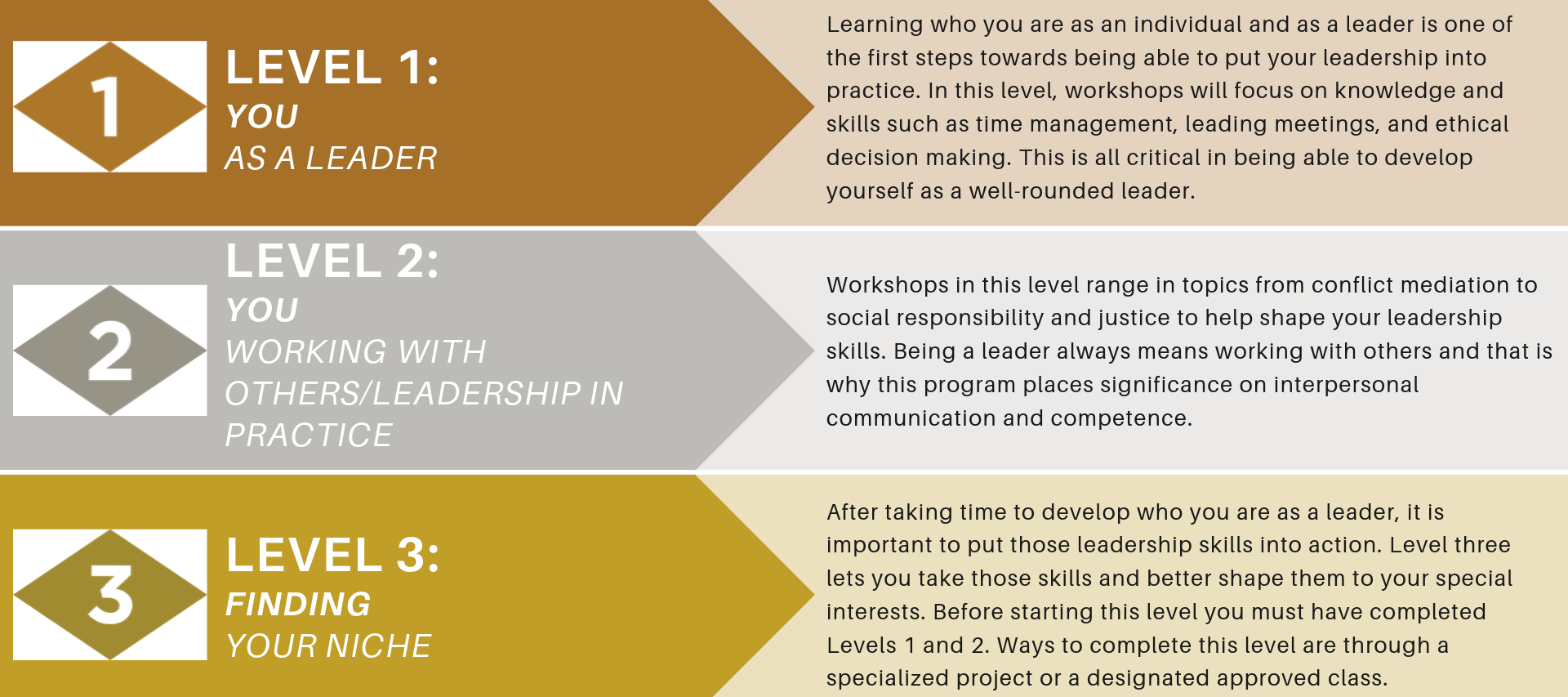 Once level one and two are completed, students can specialize their leadership skills to their interest in Level 3. Students in Level 3 can choose to do a specialized project or take a leadership class.
After the completion of Level 3, you will receive a program certificate. For undergraduate students who would like to continue involvement in the Medallion Program can do so by enrolling into the Medallion Leadership Society!
The workshops are grouped into one of the following Six CAS Domains, which comprise the program's foundation: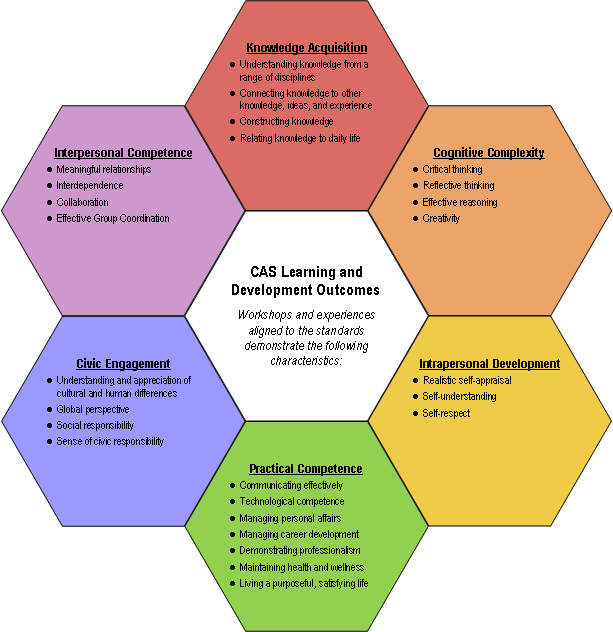 See the entire schedule of workshops for this semester. Workshops are on a first-come, first-served basis. Register for workshops online. For more information see our FAQ page. 
---
Program Benefits
Many benefits come from participating in the Medallion Program:
The program will help to build upon your leadership skills and boost your resume.
After the completion of each level you will receive an invitation to the Medallion Program Reception
And there you will be awarded with a Level 1, 2, or 3 pin.
After completing Level 3, you will additionally be invited to join the Medallion Leadership Society. This society has its own set of benefits:
Receiving a medallion
Attending a leadership retreat
Facilitating workshops for your peers
Attending leadership receptions
And having access to more professional development opportunities.
---
Questions
Contact medallion@rochester.edu for more information.