Location and Hours
The Study Zone is located in the Center for Excellence in Teaching and Learning (CETL). For the Fall 2020 semester, participants will be asked to enter through the CETL side door entrance which can be found by going past the vending machines, through the door to the hallway leading to the Debate Club space, and taking an immediate left into the CETL suite: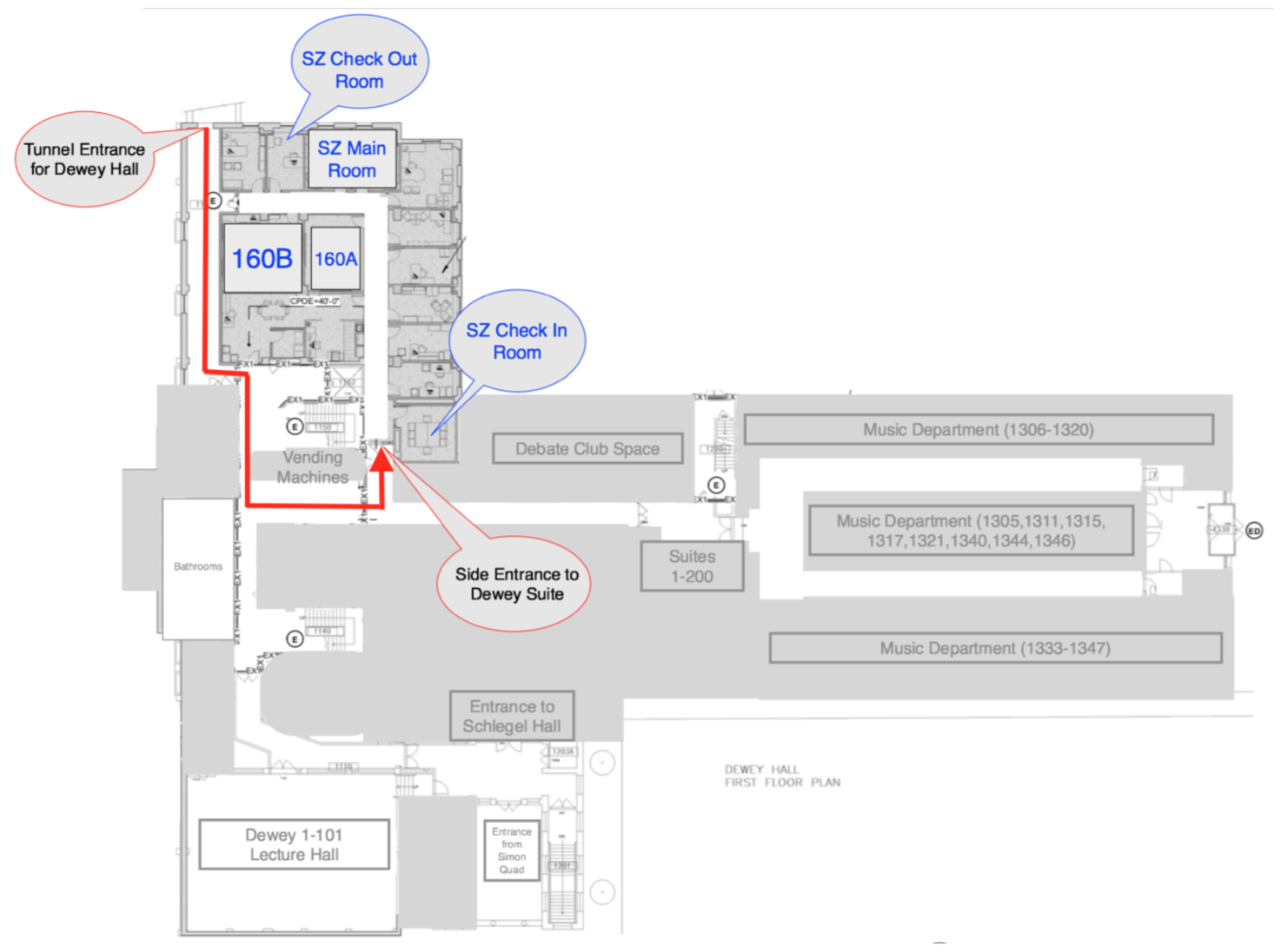 Participants will then be asked to check in to the SZ Check In room (Dewey 1-160N) where they will be either assigned a study space or directed to the space they have reserved.  Then students will proceed down the one way hallway to their study location.  When they are done studying, they will check out from the SZ Check Out room and exit into the Dewey tunnel hallway: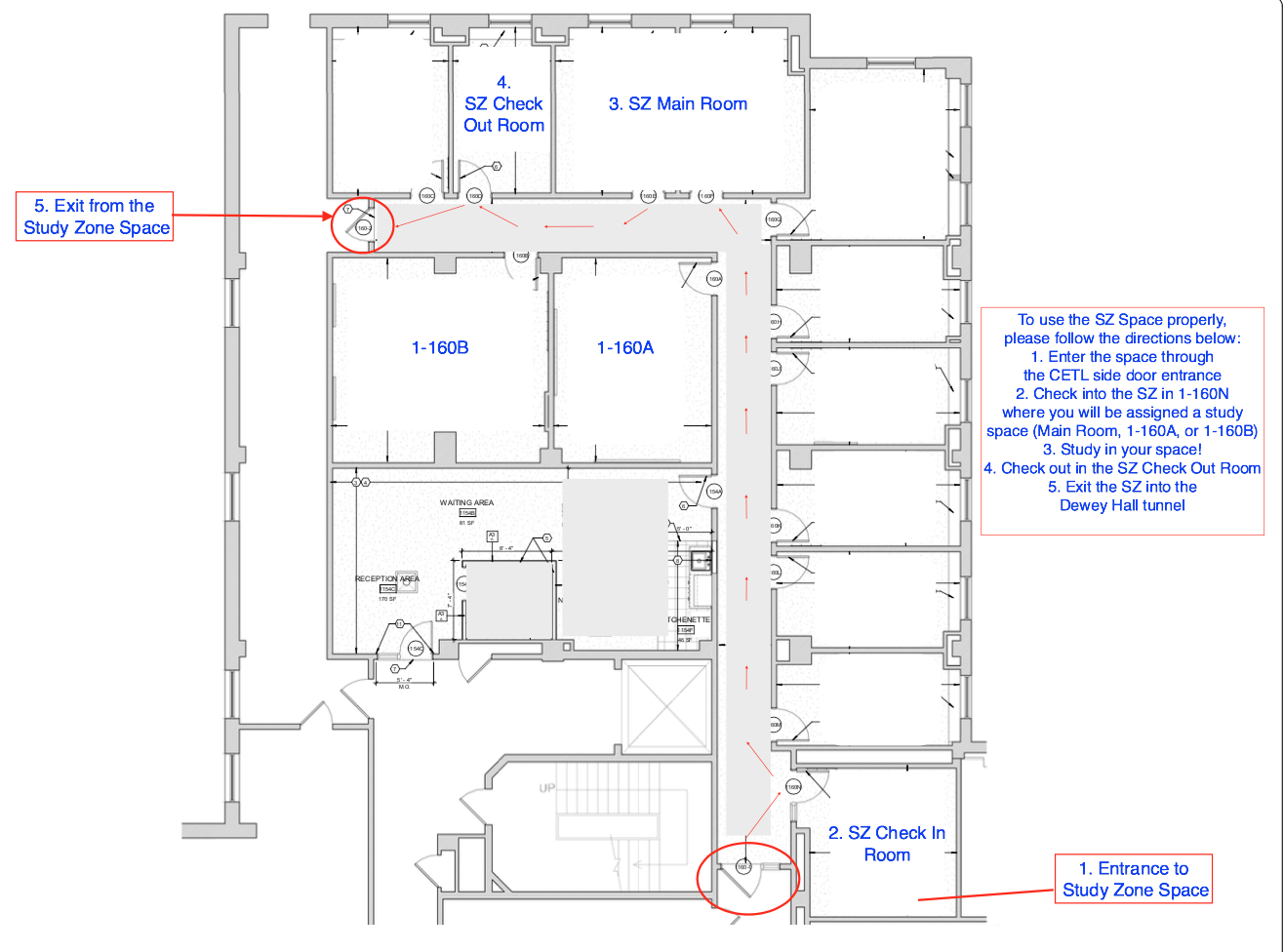 A PDF version can be found here of these maps for easy access.  Maps and signs will be posed in and around the CETL space so participants can follow these new guidelines.  If you have any questions or concerns, please feel free to email us at studyzone@rochester.edu. The Study Zone operates during both fall and spring semesters and closes during the summer.     

The Study Zone will open to enrollees starting September 13, 2020. Please note that the hours may change from previous semesters based on participant feedback and program structure.
| | |
| --- | --- |
| Sunday | 2pm - 9pm |
| Monday | 2pm - 9pm |
| Tuesday | 2pm - 9pm |
| Wednesday | 2pm - 9pm |
| Thursday | 2pm - 9pm |
| Friday | 2pm - 7pm |
| Saturday  | Closed |
Please note the Study Zone will continue for normal operations through Tuesday, November 24th.  The physical and virtual space will be closed for Thanksgiving break (11/25 - 11/29).  The Study Zone will reopen virtual-only on Monday, November 30th with the same weekly hours through Reading Period (inclusive of the Saturday). The Virtual Study Zone will then be closed for the semester starting on the first day of finals, Sunday, December 13th.