Dear Mom & Dad...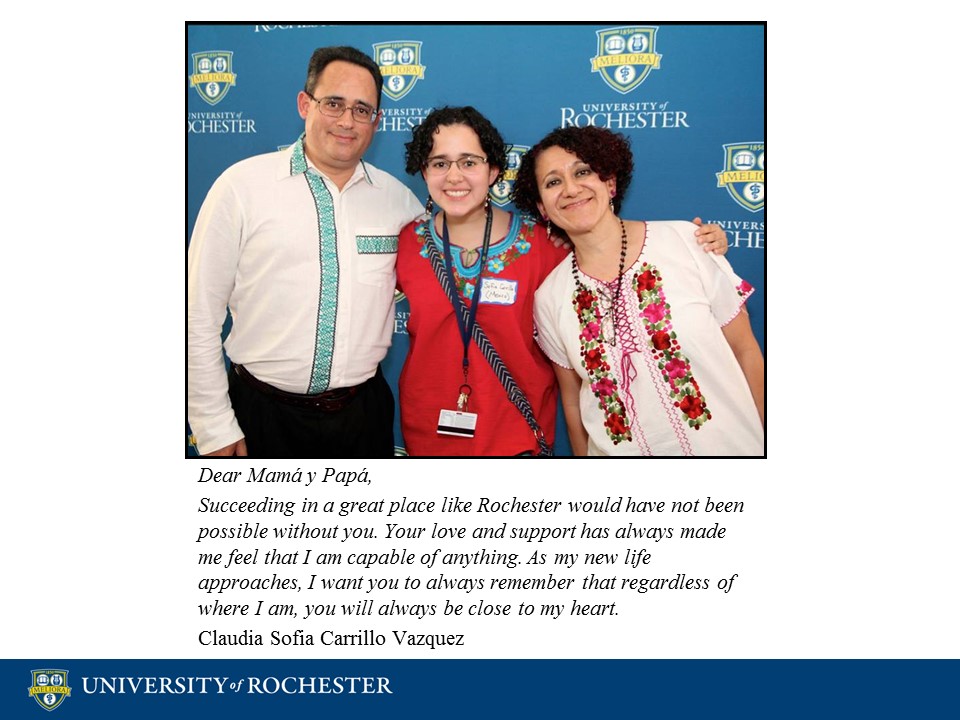 ---
View Notes from Seniors:
---
Developed in 2009, 'Dear Mom and Dad' is an annual project which was developed to provide an opportunity and an avenue for graduating seniors to express sentiments to parents/family. These messages are sometimes forgotten or left unsaid. Even for parents who feel they are honored regularly, it's touching to read the public expressions of love for University of Rochester parents!
Each year, graduating seniors are invited to submit a brief entry to 'Dear Mom & Dad,' to honor their parents/family. Seniors can share a message of gratitude, appreciation, humor, etc., as related to their parents'/ family's support, guidance and encouragement. The message should be 60 words or less and contain appropriate language. Parent and Family Relations compiles a list of submissions to be highlighted in Parents Buzz and the parents' web page.
For more information about 'Dear Mom and Dad,' please contact Dawn L. Bruner, Director of Parent and Family Relations at (585) 275-5415 or dawn.bruner@rochester.edu.