Programs
LiDA Programs at Warner
The Warner School is among a select few schools of education across the country to offer programs that will teach you the strategies and skills necessary to design and implement learning experiences that leverage online and digital learning – with scholarships that may help significantly reduce the cost of these program.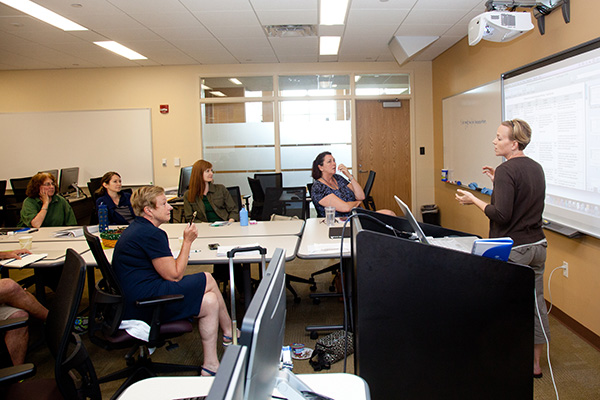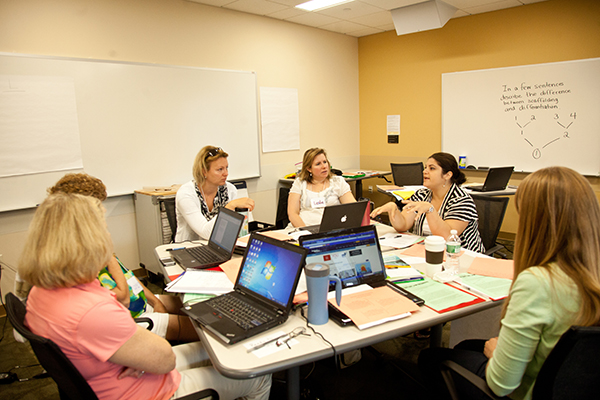 Preparing Online Instructors
The demand for online courses continues to grow – and so does the need for high-quality online instructors in a variety of contexts.
To address these needs, the Warner School offers an M.S. in Online Teaching and Learning, as well as an Advanced Certificate in Online Teaching that can be pursued as a stand-alone non-degree program or in combination with any of the following Warner programs by adding as little as 3 credits (depending on the program and choice of electives):
Any Warner Doctoral Program
Any Warner Master's Degree
M.S. in Health Professions Education(a program offered jointly by the Warner School and the UR School of Nursing and School of Medicine and Dentistry)
M.S. in Nursing Education
Advanced Certificate in Online Teaching
Program Requirements (no more than 15 credits)
EDE484: Online Teaching and Learning
EDE486: Designing Online Courses
A teaching methods course (may be transferred from a previous program)
Technology-rich elective
Online Teaching Practicum
Master's in Online Teaching & Learning
Program Requirements (33 credits)
Same core requirements as above, plus a research methods course and additional electives.
Learn more about Warner programs preparing online instructors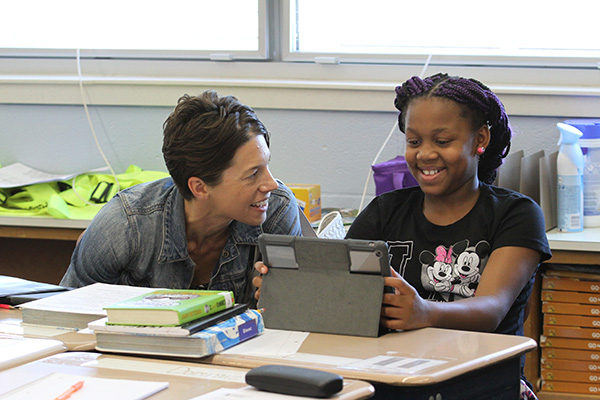 Preparing K-12 Digitally-Rich Teachers
New York State does not currently require K-12 teachers to have specific certification in order to utilize digital technologies in their teaching or serve as a technology instructional coach. However, with a growing number of school districts engaging in technology-rich instructional innovations, there is an increasing demand for classroom teachers with the skills and expertise to leverage technology in their teaching – and mentor and support other teachers to do the same.
The Warner School's Advanced Certificate in Digitally-Rich Teaching in K-12 Schools – a New York State approved program – now provides pre-service and in-service teachers with a higher education credential to demonstrate their expertise in this area.
Advanced Certificate in Digitally-Rich Teaching in K-12 Schools
Program Requirements
(no more than 12 credits)
EDE484A: Digitally-Rich Teaching and Learning
A teaching methods course (may be transferred from a previous program)
Technology-rich elective
Digitally-rich Teaching Practicum
Can be pursued as a stand-alone program or in combination with any of the following Warner programs:
For pre-service teachers:

Any teacher preparation program – depending on the specialization, pursuing the certificate will add only 3-9 credits

For in-service teachers:

Master degree leading to NYS professional teaching certification (33 credits)
Any school leadership preparation program (adding only 3-9 credits depending on prior graduate courses)
Ed.D. in Teaching & Curriculum (adding only 3 credits to the program if strategically choosing electives)
Learn more about Warner programs preparing K-12 digitally-rich teachers