Programs
LiDA Colloquium Series
This series is open to the public – so please join us!
Each 1.5 hour session aims at engaging participants in informed conversations about a topic of common interest, stimulated by a presentation/ panel discussion. All events are highly interactive.
All sessions are held in the Genrich-Rusling Room (LeChase 215).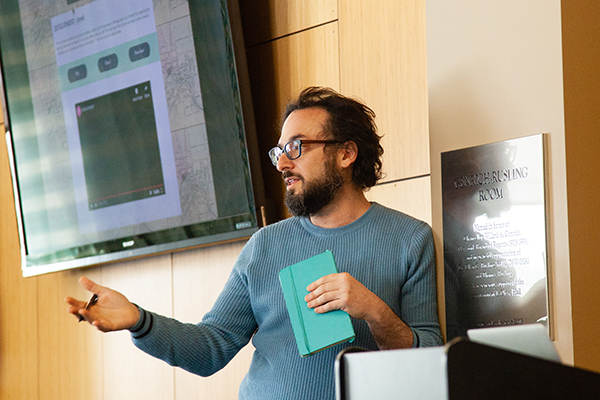 The remaining sessions for Fall 2019 are as follows – for more information, check out each session's announcement; Powerpoints and/or Padlets created for each session will also be posted when available:
Related campus-wide event co-sponsored by the LiDA Center in Fall 2019:
University of Rochester Faculty Summit 2019 : Teaching and Learning with Technology
Wednesday October 30, 2019, noon-4 pm