University Parking & Transportation
University Parking & Transportation offers several services to help students, staff, faculty and visitors travel between the University and the city of Rochester as efficiently as possible. To learn more about the department, you may click here for general information and University of Rochester Map.

Twitter Updates and Alerts

Medical Center Parking Office: 585.275.4524
Ramp Garage Office: 585.273.4226
River Campus Parking Office: 585.275.3983
General parking questions may also be directed to the appropriate parking office.
General shuttle/charter questions may be directed to Andrea Walton.
Click to view full contact information for the department.
Parking/Transportation News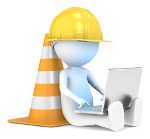 Traffic Updates/Construction Projects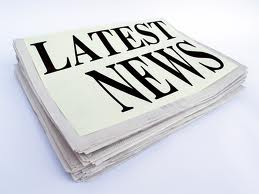 Couldn't Auto-Renew? Active Parking Registration Underway
College Town Groundbreaking Ushers in Parking Shuffle
Auto-Renewal Process Returns, Streamlining Parking Re-registration
Getting a Ride to Work? Help us Improve Safety for our Patients,Staff
Road Work Begins Wednesday in Kendrick-Castleman Area
Using a University Shuttle? Bring Your ID Badge
Be Neighborly: Parking on University's Side Streets is Disrespectful
Important Stop Changes to Late Night Safety Shuttle
Complimentary Winter Parking Services Keeps You Moving
As Days Grow Darker, Staff Shuttle Brings You Safely to Remote Lots
Nov 5: New PD Opens, Wilmont & Crittenden Hospital Entrances Close
Reminder: Bus and Staff Drop-off Changes Go Into Effect 10/8
A Ray of Light at the End of the (Traffic) Tunnel
New Bus Schedules/Routes/Employee Drop-off Point Take Effect Soon
Children's Hospital Construction Impact
Westmoreland Drive Improvements Begin Today - 7/9
Mt Hope Corridor Project Progresses
Major Lane Reductions on Mt Hope Through September
Roadwork Begins Today at Mt Hope, Crittenden
Mt. Hope Lane Closures Begin Monday June 11th
Mt. Hope: Slow downs June 1 Due to Tree Removal, Lot 4 Gate Closure
Food Deliveries? Keep Out of the Main Loops
Go With The Flow: How Parking Lots Fill Up, Flow Over

Parking Reminder:  Illegitimate Parking at Lattimore Medical Office Building
Rochester: 1 of the 10 Best Cities for Commuters


Bicyclists: New Locked "Bike Cage", Shower Access Available Soon
Fewer Local Workers Carpooling
Read older parking news in the >archive.
If you have questions or comments regarding this website, please contact the Parking and Transportation Webmaster.