Parking & Transportation
University Parking & Transportation offers several services to help students, staff, faculty and visitors travel between the University and the city of Rochester as efficiently as possible. To learn more about the department, you may click here for general/contact information and University of Rochester Map.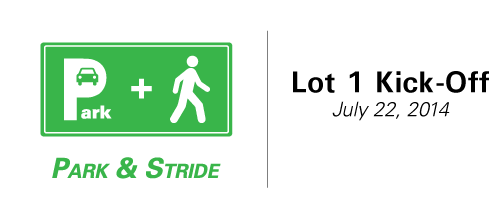 Well-U and UR Parking/Transportation are teaming
up to promote the benefits of physical activity.
The new Park & Stride campaign will highlight the
health benefits of walking from the parking lot to
designated entrances of the Medical Center.  Certain
parking spaces in Lot 1 will be painted with the
message "Park here to walk farther and be healthier".
Weekly raffle prizes will be awarded to employees
who park in one of these designated Park & Stride
spaces.

PARKING/TRANSPORTATION NEWS
        MEDICAL CENTER AND RIVER CAMPUS PARKING RENEWAL
CONTACTS
Medical Center Parking Office: 585.275.4524
Ramp Garage Parking Office: 585.273.4226
River Campus Parking Office: 585.275.3983
Bus/Shuttle Questions/Concerns: 585.275.5953
Questions or comments regarding this website, please contact the Parking and Transportation Webmaster.