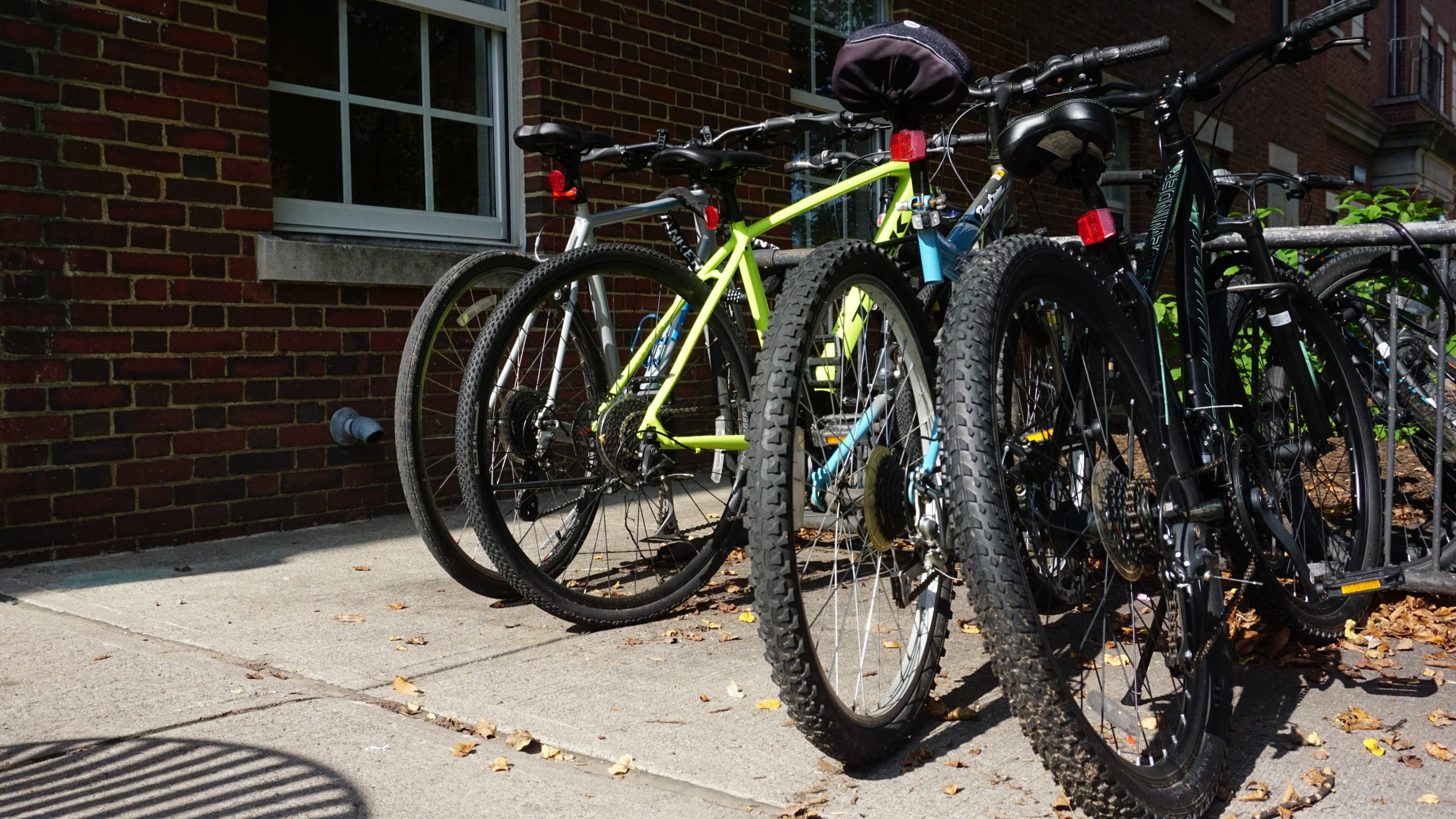 University of Rochester
Green Commuter
Alternative Transportation Options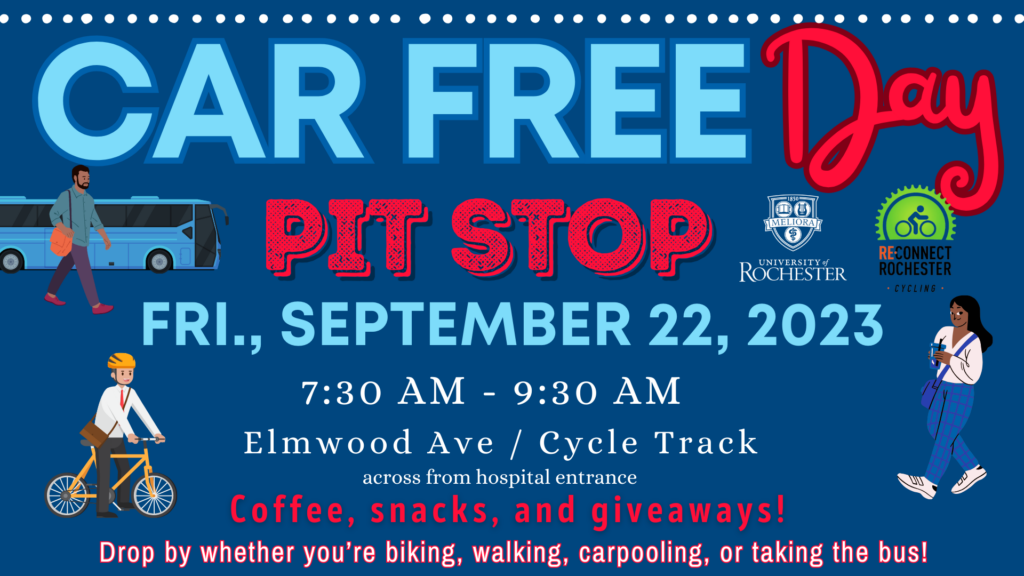 Celebrate Car Free Day on Sept. 22
Kickstart your day in a fun and healthy way by reducing or eliminating your car use on Fri., September 22 – World Car Free Day.
Whether you decide to bike, walk, take the bus, or carpool, celebrate at our "Car Free Day Pit Stop" hosted jointly by Reconnect Rochester and the University. The pit stop will be held at the cycle track on Elmwood Ave., across from the main hospital entrance. Drop by any time between 7:30 and 9:30 a.m. to meet fellow cyclists and enjoy snacks, coffee, and giveaways while supplies last.
Alternative Transportation Options
The Transportation and Parking Department offers and supports several alternative modes of transportation. The alternative modes provide sustainable options that can help you:
Reduce carbon emissions
Save money
Reduce stress
Sustainable transportation news
Subscribe to the Green Commuter
News, events, and announcements to help faculty, staff and students get from place to place sustainably. Timely updates on shuttles, carpooling, public transit, biking, walking, and more.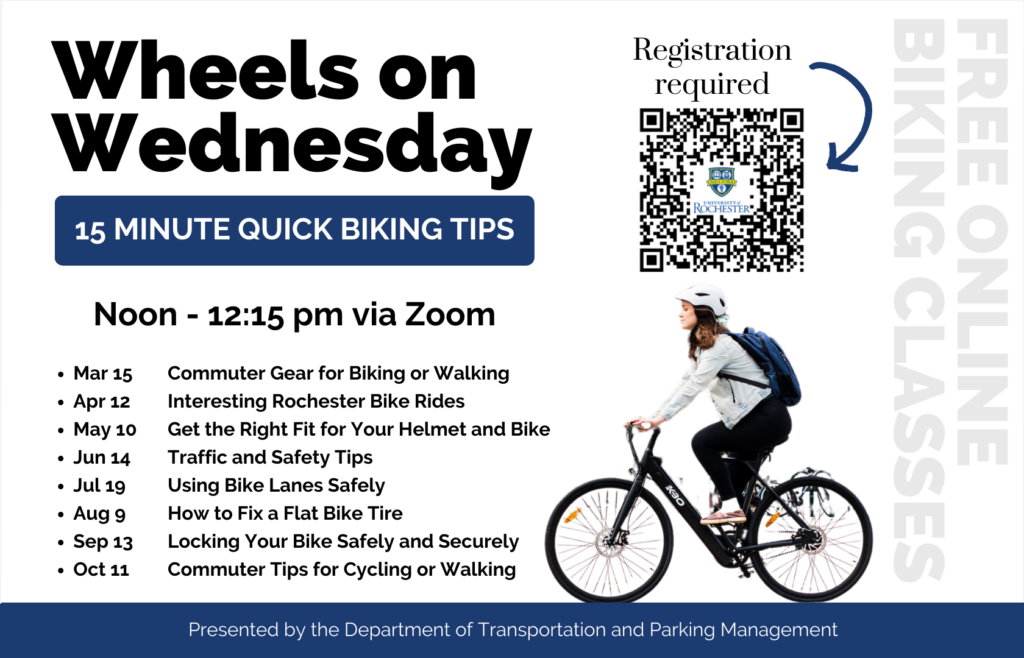 Boost your biking skills with
Wheels on Wednesday
Join us for "Wheels on Wednesday", a series of free, 15-minute online sessions that cover a wide variety of cycling topics. Sessions are held from noon to 12:15 p.m., and registration is required.
If you have questions about any of the alternative transportation programs, feel free to reach out!