Student Employment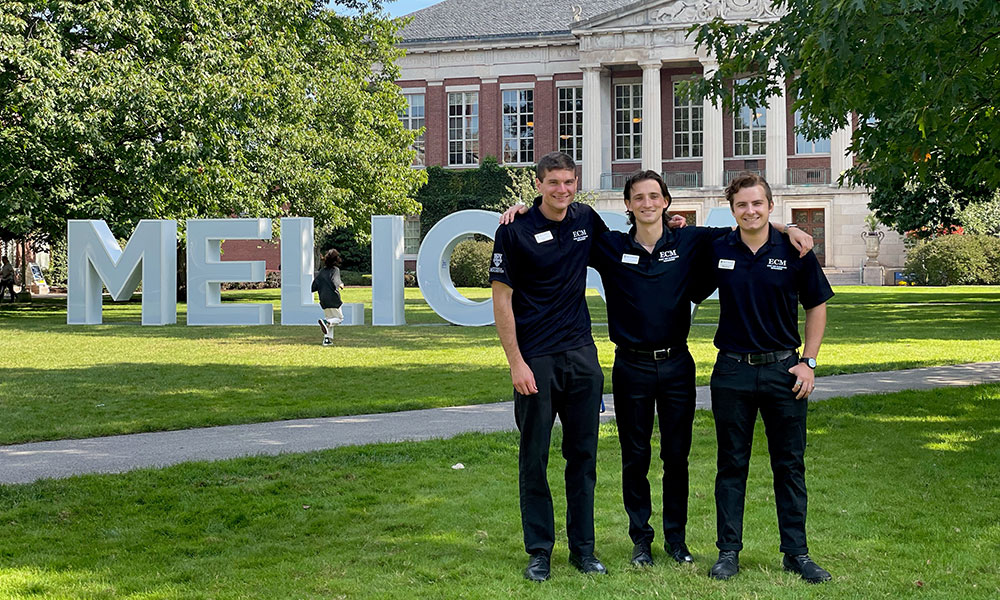 Event and Classroom Management (ECM) provides various employment opportunities for undergraduate students. From assisting staff and faculty with the technology in classrooms, to providing the audio and lights for events all across campus, ECM has employment opportunities for all students.
The major attributes for employment in ECM are strong interpersonal skills, a professional and friendly attitude, and the openness to learn new things. We provide training for all areas of our department, so prior experience is welcomed but not required!

Students have the opportunity to be a part of every area of Event and Classroom Management:
Classroom support—help desk
Event support
Event planning
Printing support
Compute team
We also employ students as location assistants and guides for Commencement.
Student Testimonials
Working for ECM provides a rewarding and enjoyable atmosphere for students that allows for diverse learning experiences throughout the year. Our professional staff are very involved with our student staff and strive to make this an inclusive and supportive work environment for all students.
"It's a very fun and rewarding job and it's nice to be able to put out a product for clients and audiences that I'm proud of."

"Best atmosphere, feels like a family."

"I enjoy the job as I get to help others AND learn technical details about various electronic equipment."

"Y'all are fun, knowledgeable, good communicators, helpful, and encouraging. It's been good working under you guys!"

"I love the atmosphere that ECM has. The coworkers make the job enjoyable and I couldn't ask for a better team."
Current Employees
Use the links below to find student employee policies, check your schedule, fill out your timecard, and more:
Open Positions
Open positions for Fall 2023.