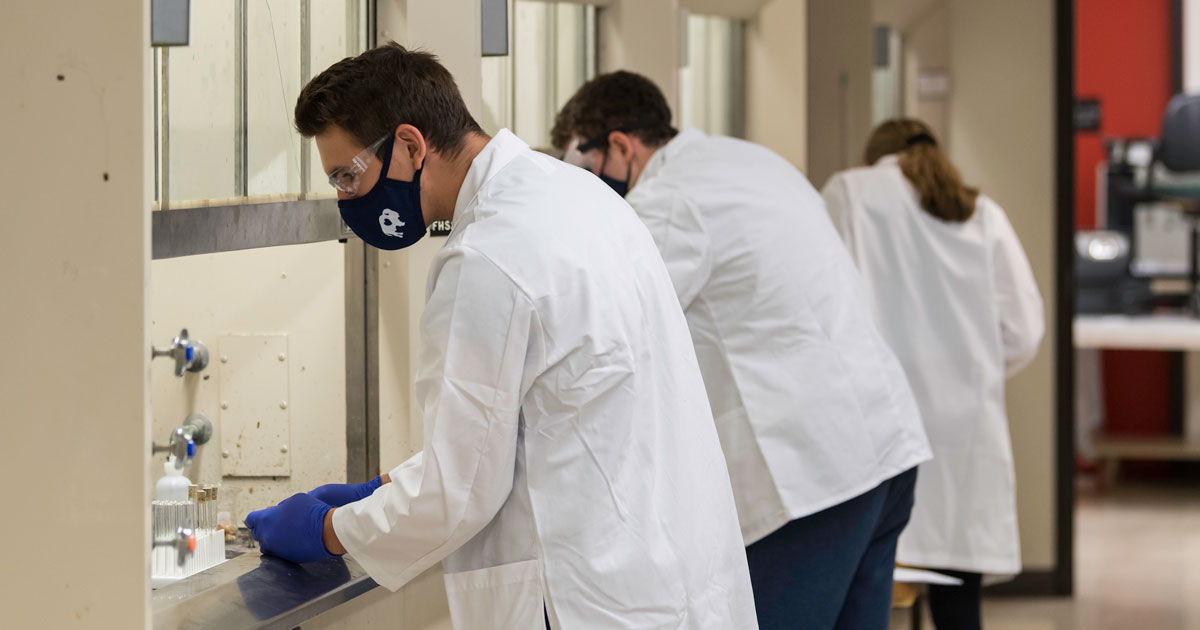 Many common soft skills make individuals great team players. While soft skills are not as quickly learned as technical skills, they can be developed with time and practice.
Here are several qualities you can focus on to be a better team player:
1. You understand your role
As a team member, you understand your role within the team and work to achieve your duties to the best of your ability. Though you may offer help or solutions to other team members, you also should respect the boundaries of your position.
2. You welcome collaboration
Working with a team means there will be varying opinions and ideas. Even if you think your idea is best, you should listen to all ideas before pushing yours. Search for compromises, and remain respectful if your work is criticized.
3. You hold yourself accountable
Take responsibility for your mistakes and look for solutions. Understand how your actions impact the entire group. In doing so, you will learn from your errors and command more respect from your team.
4. You are flexible
You should readily accept any tasks your manager gives you. Flexibility in your role allows you to learn more and help your team. Look at every opportunity as a chance to learn.
5. You have a positive attitude
Maintaining a positive attitude even during stressful times helps the rest of your teamwork through that difficult time without getting upset. Your positive attitude will create a better atmosphere.
6. You commit to the team
You should be fully invested in the team. You will be a great team player if you show others that you believe in the group, the process, and the goals. This sort of positivity can radically increase morale and productivity.
How to be a better team player
Working well with others shows that you are committed to achieving both personal and organizational goals. Displaying consistent teamwork skills also indicates a strong work ethic, increasing your chances for raises, promotions, and other earnings. No matter your experience level or position, continuously focusing on becoming a better team player will succeed in your career.
Here are several ways you can focus on improving your teamwork skills:
Offer help. If you see a coworker who seems overwhelmed or is struggling to keep up with tasks, ask if you can help. Team players support each other during difficult times. Remember to ask for help, as well.
Actively listen. Active listening means hearing and thoughtfully responding to what your team member says. Ask questions about things you don't understand.
Communicate. Keep your team updated on your progress and what you need to be successful in your job. You should constantly communicate with your team to ensure that everyone is working toward the same goal and no one is repeating work.
Respect others. Recognize that other team members are also trying to fulfill their roles, and consider how you can support them. Take the time to get to know your team. Everyone has a role to play that is no less critical than your own.
Be a problem-solver. When you recognize a problem, could you take action to solve it? Brainstorm solutions to your concerns and ask for feedback.
Celebrate teammates' successes. If a member of your team succeeds in the workplace, so do you. It means you are one step closer to completing a goal. Celebrate their success. Also, stay updated on their personal lives and take the time to express interest and care.
If you're unsure about what areas you need to improve to be a better team player, ask a trusted friend or colleague for honest feedback about your teamwork skills. You might also consider asking someone you respect in your industry to be your mentor. Seeking out someone who has strong teamwork skills can help you improve your own.
Collaboration is a crucial part of working successfully, and learning how to be a positive force for your team is vital. When you aim to be a great team player, others will follow. In doing so, you can improve your workplace, grow personally and advance in your career.