Engineering for the 21st Century
by Scott Hauser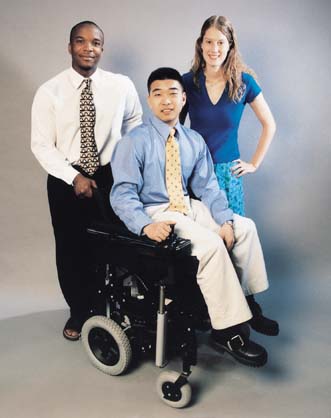 Students in biomedical engineering - one of Rochester's fastest growing majors - put their technical and scientific skills to the test by designing new medical and rehabilitative devices.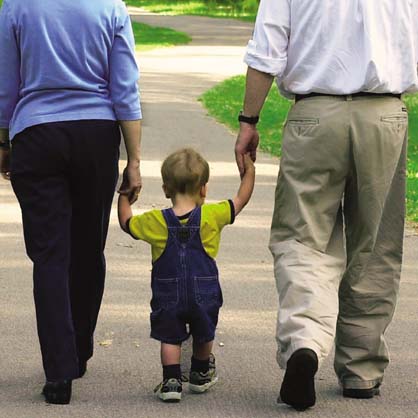 'ACT'-ing to Ease the Pain of Divorce on Children
by Christine L. Ridarsky

JoAnne Pedro-Caroll, associate professor of clinical and social sciences in psychology, continues a Rochester-pioneered approach to mental health care by helping children cope with the emotional toll of a family breakup.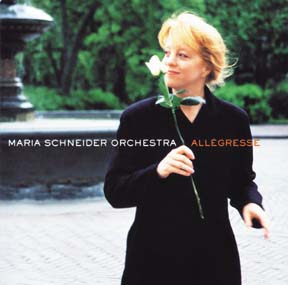 Leading Jazz to a Big Band Future
by Mark Liu '87

Hailed by some critics as "the next wave in jazz," Maria Schneider '85E (MM) knows all about taking artistic leaps.




2000-2001 A Year in Review

The academic year that was. A milestone Sesquicentennial celebration (and the launching of a new annual tradition), new discoveries in genetics, laser-based fusion, and molecular science, as well as new additions to Rochester's collection of Douglass correspondence and Egyptian history - Rochester Review surveys some of the events of the past year.
---



Rochester Review for the Web
Editor: Scott Hauser
Associate editor: Jeffrey Marsh
Design supervisor: Stephen Reynolds
Graphic artist: Jeannine Papelino
Copy coordinator: Joyce Farrell

Editorial office: 147 Wallis Hall, University of Rochester, Rochester, NY 14627-0033
(585) 275-4119 | Fax: (585) 275-0359 | E-mail: rochrev@admin.rochester. edu


Published three times a year for alumni, students, their parents, and other friends of the University, Rochester Review is produced by the Office of University Public Relations, Robert Kraus, associate vice president for public relations.

Opinions expressed are those of the authors, the editors, or their subjects and do not necessarily represent official positions of the University of Rochester.

Join Our Listserv
Want to be alerted by e-mail as soon as Rochester Review is posted to the Web? To receive regular e-mail synopses of the latest electronic issue, send an e-mail note to majordomo@listener.uis.rochester.edu. In the body of the message type, in lower case: subscribe rochrev

Maintained by University Public Relations
Please send your comments and suggestions to:
Rochester Review.