Campus Community Connection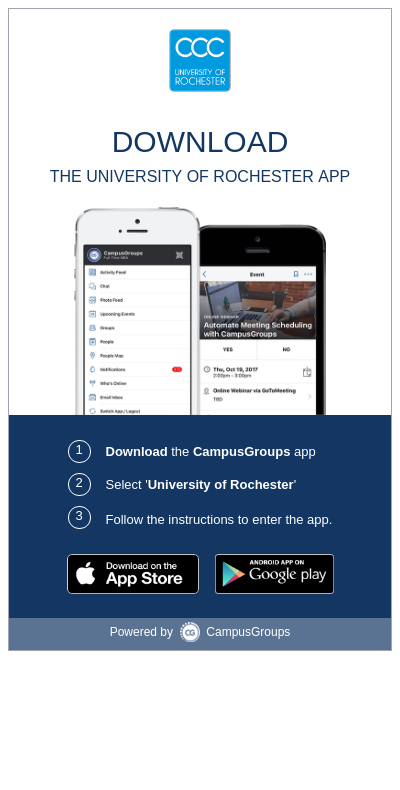 What is CCC (Campus Community Connection)?
CCC is the best way to:
Join an organization
Track your involvement
Discover events
Connect to UR community
Visit CCC to check out over 270 College Student Organizations, Fraternity & Sorority Life, and Residential Life groups.
Questions?
Starting January 24, 2020, CCC office hours are being hosted weekly on Friday afternoons from 12 p.m. to 2 p.m. in the Graphic Arts Suite on the first floor of Wilson Commons.
If you have any questions, want to give feedback, or experience any issues, submit a CCC Support Request!
Group Types
For questions regarding group types, please refer to the Student Organization Group Types page. Departments and advisory boards should refer to the Additional Group Types page.