Wilson Commons
Wilson Commons, designed by the architectural firm of I.M. Pei, opened in 1976. As a central location for campus life, Wilson Commons provides space for meetings, special events, relaxation, recreation, and dining throughout its five floors. The building also provides office space to the Office of the Dean of Students, student organizations, and houses the Hartnett Gallery . To view some of the spaces in the building, check out the  Hi Mom cam.
Men's and women's restrooms are located on the first, second, and fourth floors. All-gender restrooms are located on the third floor.
To contact the Campus Center Building Manager, call (585) 329-9093. For the Common Connection Information Center, call (585) 275-5911.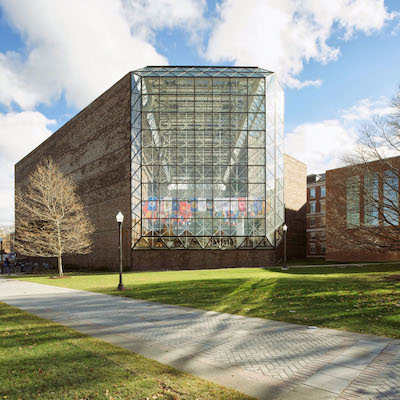 ---
Building Map
---
Building Policies