Overview
The Office for Residential Life and Housing Services has several leadership opportunities available for students looking to get involved:
---
Residential Advisor (RA)
RAs are upper class students living in each floor of first-year housing who are trained in various skills, including:
Community building
Counseling
Advising
Programming
Resource referrals
Emergency services
The selection of RAs is based on their maturity, common sense, programming ideas, and peer counseling skills. They act as resource persons, to assist in establishing a sense of community, and to interpret University policy and assist in its enforcement.
In the apartments, RAs are known as ARAs and have a similar role as RAs but support a larger number of primarily upperclass students in apartments and suite-style housing. The ARAs are responsible for building upper class student communities and providing peer support.
If you are interested in applying for an RA position, applications come out in the fall semester and more information can be found on the RA selection page.
---
Neighborhood Ambassador
The Off-Campus Living Program, under the guidance of the Office for Residential Life and Housing Services, created the Neighborhood Ambassador Program in an effort to assist University of Rochester students with their transition to off campus living.
This program assigns experienced off campus students to selected streets in the neighborhoods where Rochester students choose to live. Neighborhood ambassadors:
Act as a point of contact for the student residents on their assigned streets
Provide access to community resources
Build community in order to ease the transition to off campus living
This program is intended to increase the overall achievement and satisfaction of students living in the neighborhoods adjacent to the University.
For more information and how to apply, see our employment page.
---
First-Year Fellow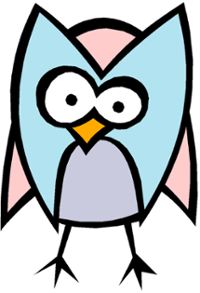 The First-Year Fellows Program infuses upper-class student mentors and role models into the first-year housing experience. First-year fellows serve as mentors by sharing their ideas and experiences with first-year students by living as active, participating members of first-year communities.
Responsibilities include:
Helping new students make connections to student groups and organizations on campus
Encouraging students' academic development
Promoting engagement in the campus and city community
Serving as a mentor for first-year students on a residence hall floor
As part of the program all First-year fellows live in a single room in a first-year living area and will receive a $500 stipend that is paid in two installments ($250 each) to term bills, one payment in fall semester the other in spring. Students can contact Mike Droel at mdroel@ur.rochester.edu with questions.
Students who are interested in becoming a first-year fellow can apply online.
---
D'Lion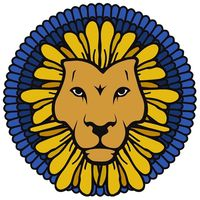 The D'Lion organization was founded in 1957-58 and is one of the oldest, continuous student organizations on campus. It has a proud history of supporting students and engaging in community service with the city of Rochester.
The D'Lions live throughout first-year areas and help to make students living in these areas feel like the University of Rochester is home. See the D'Lion website for more information.
If you have any questions please reach out to the area coordinator of the First-Year Hill and D'Lion advisor, Scott Sheehan ssheeha4@ur.rochester.edu.
---
EcoReps

The EcoReps Program is for first-year students who wish to combine their living experience with sustainability efforts and education on campus. There are 30 EcoReps each year—at least one on each floor of the first-year dorms. The EcoReps are guided by two upperclass student leaders who are experienced in on-campus environmental efforts and who have both gone through the EcoReps Program. EcoReps educate the students in their halls on environmental issues like waste reduction and energy conservation by planning dorm activities and events.
The EcoReps are taught about sustainability through an EcoReps class. This two credit seminar meets twice a week for either a lecture, discussion, or program meeting and covers many topics including recycling, energy, and climate change.
EcoReps arrive on campus a few days before their fellow classmates for training. They are responsible for educating students in their halls on environmental issues such as waste reduction and energy conservation through hall activities and events. See the EcoReps page for more information.
If you have any questions about the program please contact urecoreps@gmail.com or the EcoReps advisor, Elizabeth Bolinger at beth.bolinger@rochester.edu.
---
Residential Hall Association (RHA)

The RHA serves to represent Residence Halls and all on-campus students by developing leaders and maintaining an inclusive community through co-sponsorship, student recognition, and additional support services. We work closely with Hall Council and the Special Interest Housing organizations.
We promote and support advocacy within residential life organizations to improve the quality of the undergraduate residential experience.
​We work with residential life to ensure standardization and efficiency of processes between residential life and residential life organizations.
If you have any questions about RHA or would like to apply please contact leadershipga@ur.rochester.edu or visit the RHA website.
---
Special Interest Housing (SIH)
At Rochester, special interest housing (theme and Greek) is space set aside in the upper-class residence halls where a group of upperclassmen, sharing common interests and seeking to integrate these interests with their residential life, live together.
Over time, new programs are created and older ones are disbanded. Programs we anticipate for next year include the:
There are 15 residential fraternity and sorority groups in residence halls and Greek houses. Other programs may develop prior to school in the fall.
Anime Interest Floor (AIF)

Located on the 7th floor of Anderson Towers, we do weekly showings of the hottest anime and movie showings and more! We are a community that shares personal experiences and reflects on Anime and manga that we watch/read for fun. We create a fun environment to help you get away from your difficult week.
See the Anime Interest Floor website for more information.
Computer Interest Floor (CIF)

CIF is a close-knit and friendly community that does much more than just sitting around on our computers! Activities range from playing video games to flexing our culinary muscles to public game nights! We also manage the CIF services, go out on the town for floor dinners, and host the CIF picnic each semester.
See the Computer Interest Floor website for more information.
Douglass Leadership House (DLH)

Named after Frederick Douglass, the mission of the DLH is to establish an engaging intellectual community where students of all cultural backgrounds can come together and raise awareness of the many facets of the black experience: culture, politics, history, and Diasporic roots.
See the Douglass Leadership House website for more information.
Drama House (DH)

Drama House stands on our principles of creativity, artistic collaboration, and gender and sexuality inclusion. Many of its members are dedicated to theater and a broad array of interests including music, film, dance, literature, and fine arts. We host events that focus on encouraging a strong campus & local theater community.
See the Drama House website for more information.
GreenSpace

GreenSpace is dedicated to living a sustainable lifestyle. Students interested in making daily choices with the environment in mind can now interact with and learn from like-minded people regularly. Our mission is to come together, learn from one another, and do our best to lead lives of environmental consciousness.
See the GreenSpace website for more information.
Lilac Living

The mission of Lilac Living is to create an open and secure environment for people of all sexual orientations and genders on the University of Rochester campus and in the community at large. The house is named after a color that represents the vivid and loving nature of the LGBTQIA+ community.
See the Lilac Living website for more information.
Music Interest Floor (MIF)

MIF's primary objective is to connect students who want to be a part of a tight-knit, musically focused community. Aside from supporting music internally, MIF seeks to support and promote music campus-wide and beyond. To that end, MIF sets up events, projects, and services throughout the academic year.
See the Music Interest Floor website for more information.