Homepage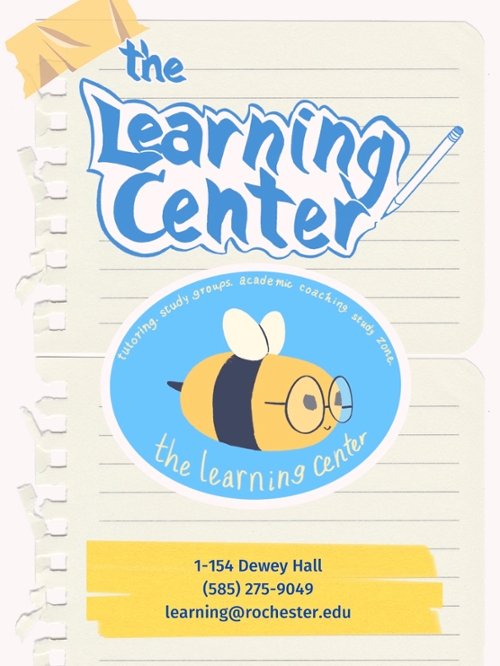 Student Resources
The Learning Center
Formerly a part of CETL, The Learning Center (TLC) is an excellent resource for students!
Tutoring—Peer tutoring for undergraduate students in a wide selection of courses.
Study Groups—A weekly opportunity to study collaboratively with classmates under the guidance of an upper-level student leader.
Academic Coaching—One-on-one coaching to improve academic performance and efficiency.
Study Zone—A quiet, low-distraction place to work.
Contact TLC
1-154 Dewey Hall
(585) 275-9049
learning@rochester.edu
Visit the TLC Website
Announcements
Faculty/Staff Accessibility Ambassador Project
The Office of Disability Resources will be launching this new project during the 2023-24 academic year. Our goal is to provide training to faculty and staff that will enable them to serve as ambassadors and resources on issues related to disability, accessibility, and Universal Design for Learning. Visit our training and outreach page for more information.
---
---