Winterfest Weekend
2019 Winterfest Weekend Schedule
This year, parts of Winterfest will use our new Event Check-in App! You will need your CCC Event Pass for events where you see this icon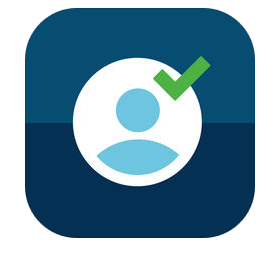 Friday, February 1, 2019
3:30 p.m. - 5 p.m.: Club Rochester – Feldman Ballroom, Douglass Commons
Club Rochester is a great place to meet, eat, and relax with students, faculty, and staff at the end of the week! Enjoy delicious free appetizers, low cost beverages, listen to music by WRUR and win a free tumbler. Hosted by the Gwen M. Greene Center for Career Education and Connections and the Office of Admissions. Sponsored by Students' Association Government, Dining Services, and Wilson Commons Student Activities.
Global Photo Contest: Community Vote at Club Rochester: Stop by to cast your vote for the Community Vote category for this year's Education Abroad and International Student Photo Contests!  
6:30 p.m., 9:15 p.m., & 12 a.m.: Suspiria – Hoyt Auditorium
Young American dancer Susie Bannion arrives in 1970s Berlin to audition for the world-renowned Helena Markos Dance Co. When she vaults to the role of lead dancer, the woman she replaces breaks down and accuses the company's female directors of witchcraft. Meanwhile, an inquisitive psychotherapist and a member of the troupe uncover dark and sinister secrets as they probe the depths of the studio's hidden underground chambers.
7 p.m. - 8 p.m.: Candlelight Yoga & Meditation Session – May Room, Wilson Commons
Take a moment to unwind and release tension, breath by breath, while surrounded by soft candlelight. This yoga flow is open to all levels. Sponsored by UHS Health Promotion Office.
9 p.m. - 1 a.m.: Free Popcorn, Board Games, and Pool – Rocky's Sub Shop and Lounge
Enjoy free popcorn, an assortment of board games, and a game of pool.
10 p.m. – 12 a.m.: Friday Night Coffeehouse featuring At the Latest– Starbucks, Wilson Commons
Rock? Pop? Jazz? Folk?¿? We don't really know, but we love playing it! Enjoy a relaxing evening with great music, coffee, pastries, and good company. Sponsored by Student Programming Board.
Saturday, February 2, 2019
4 p.m. - 7 p.m.: Winter Wonderland – The Campus Center and Wilson Quad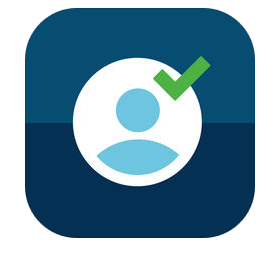 This year, activities will take place in various locations around the Campus Center like the Wilson Commons Porch, Hirst Lounge, May Room, and Feldman Ballroom There will be free s'mores, fun winter carnival activities, build-a-buddy, cookie decorating, escape rooms, music, and an live ice carving demonstration. Sponsored by Class Councils, Student Programming Board, Pepsi, Dining Services, and Wilson Commons Student Activities. 
4 p.m.: Food Tasting Stations – Various locations Campus Center locations
Nachos and poutine samples will be available for $2 each. Tickets can only be purchased at the flex tables near Hirst Lounge in Wilson Commons. 
4 p.m.: Winterfest Blanket Giveaway – Wilson Quad
Get in line early on Wilson Quad for a favorite tradition of Winterfest Weekend - the giveaway! This year it is a plush blanket! You can keep this blanket for years to come to remember all the fun that you had this weekend as well as at the University of Rochester!
4 p.m. - 4:30 p.m.: Pics with the Presidents – Hirst Lounge, Wilson Commons
Come take a picture with President Feldman. Print your photo onsite using your social media accounts and the Photoboxx.
5 p.m. - 9 p.m.: Winterfest Dinner – Douglass Dining
Come enjoy a hearty meal! The menu will feature ingredients from several local farms and vendors. Regular dining rates apply.
9 p.m. - 1 am.: Free Pool and Board Games – Rocky's Sub Shop and Lounge
Enjoy free pool and an assortment of board games.
9 p.m.: Stars From SNL – Strong Auditorium
The show will feature sets from Alex Moffat, Melissa Villaseñor, Anna Drezen. Tickets are $7 for University of Rochester undergraduate students; $10 for University faculty, staff, and graduate students; and $15 for the general public. UR undergraduate student tickets will be available at the Common Market and online at 11 am on Monday, January 21st. Tickets go on sale to the general public on Tuesday, January 22nd and can be purchased at the Common Market in Wilson Commons or online at www.urochestertickets.com. Sponsored by Student Programming Board.
11:30 p.m. - 1 a.m.: Late Night Bingo – May Room, Wilson Commons
A night of bingo and fun prizes! Freshly popped popcorn will be available at no charge. Sponsored by Wilson Commons Student Activities and UR Late Night.
Sunday, February 3, 2019 
6:30 p.m.: The Big Game – Hirst Lounge, Wilson Commons
Join us as we watch the Big Football Game! Pizza will be served. Sponsored by Wilson Commons Student Activities, D'Lions and 2022 Class Council. 
Monday, February 4, 2019
11 a.m. - 2 p.m. – Not UR Average Mondays – Black History Month Edition
The event will feature a collaborative portrait poster making activity and free food. Sponsored by the Student Programming Board 
Spirit Week Begins
A week full of fun events, delicious food, and free giveaways. Spirit Week will continue through February 9th. Sponsored by 2022 Class Council.