Incoming First-Year Students
MircoFridge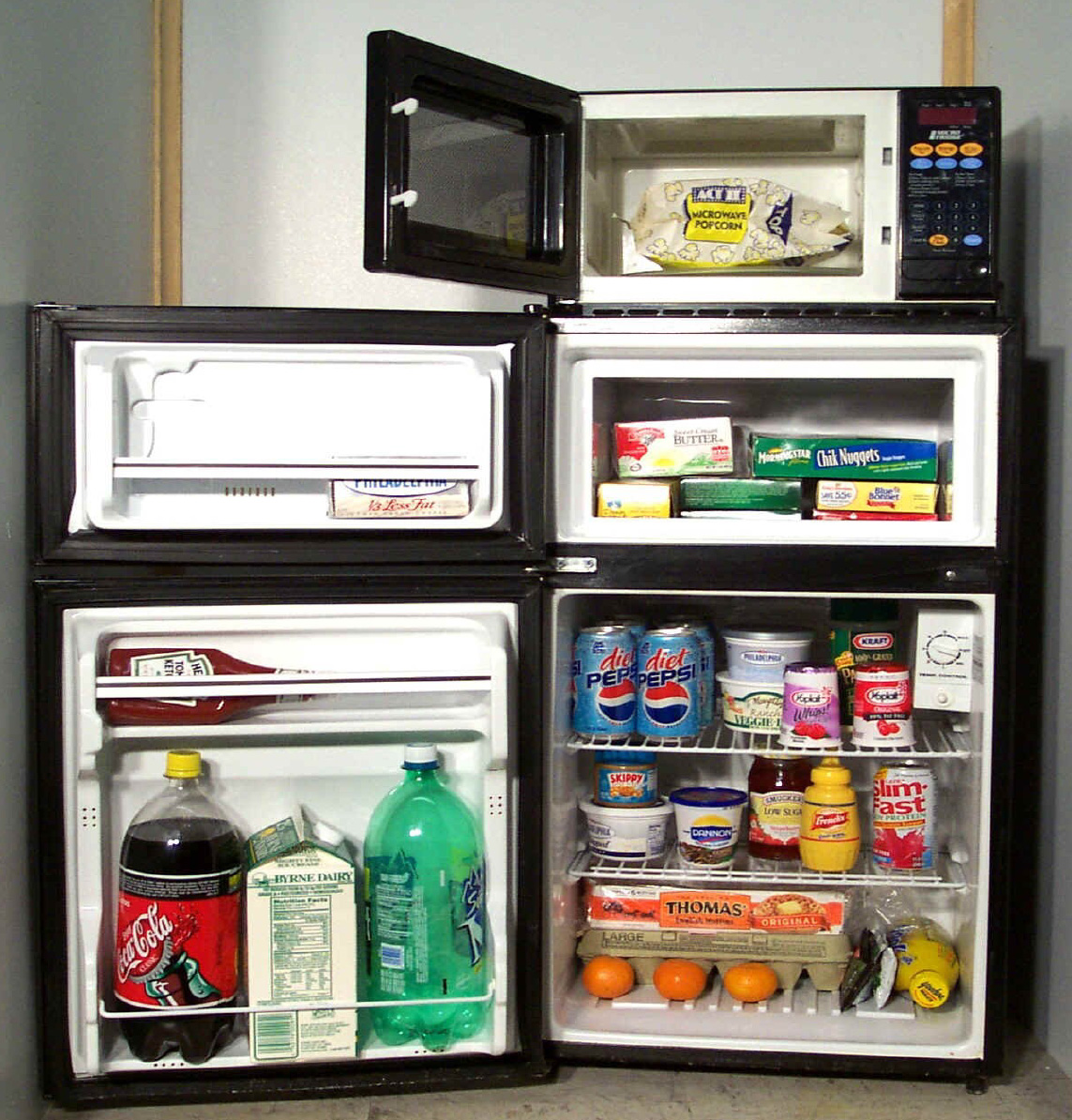 The MicroFridge allows you the freedom to have food, drinks, and snacks right at your fingertips. Soup when you are sick? Popcorn for movie night? Quick snack to power through that late night study session? Ice cream to celebrate finishing the big project? It's all right here! A powerful 700 watt microwave for hot treats, a zero degree freezer for frozen goodies, and a 2.9 cubic foot refrigerator for energy drinks, cold water, take-out leftovers, and everything else you and your roommate can fit inside. When the dining hall is closed, the MicroFridge is open.
The MicroFridge also allows your school to conserve energy the Energy Star compliant refrigerator shuts off temporarily while the microwave runs, using the power of a single appliance. Household microwaves use 1100 watts or more. Our 700 watt microwave means at least 34% less energy consumption.
Cost and Order Information
The MircoFridge costs just $220 for the entire year. Orders must be submitted online through the secure MircoFridge leasing website by August 10.
The website accepts both Visa and MasterCard and also includes information on delivery schedules, and other products available to buy or lease.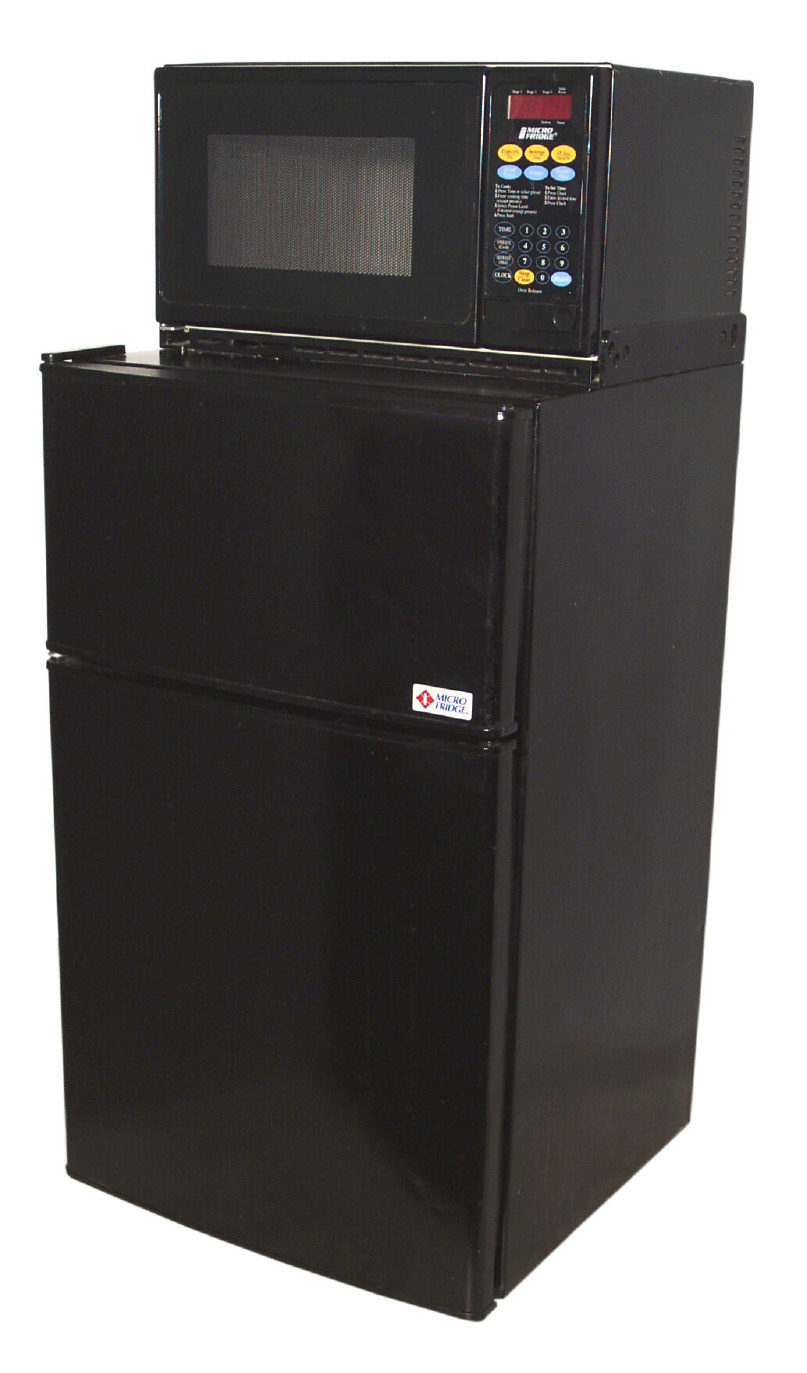 Additional Details
MircoFridge Measurements
Height: 43"
Width: 19"
Depth: 19" 2.9 cu. ft. refrigerator 1.0 cu ft. freezer
Specifications
Microwave Watts: 700
Amps Used: 1.4
Adjustable Thermostat
Digital Microwave
Single plug operation